ICEE Maker App, Slurpee Summit Red Hot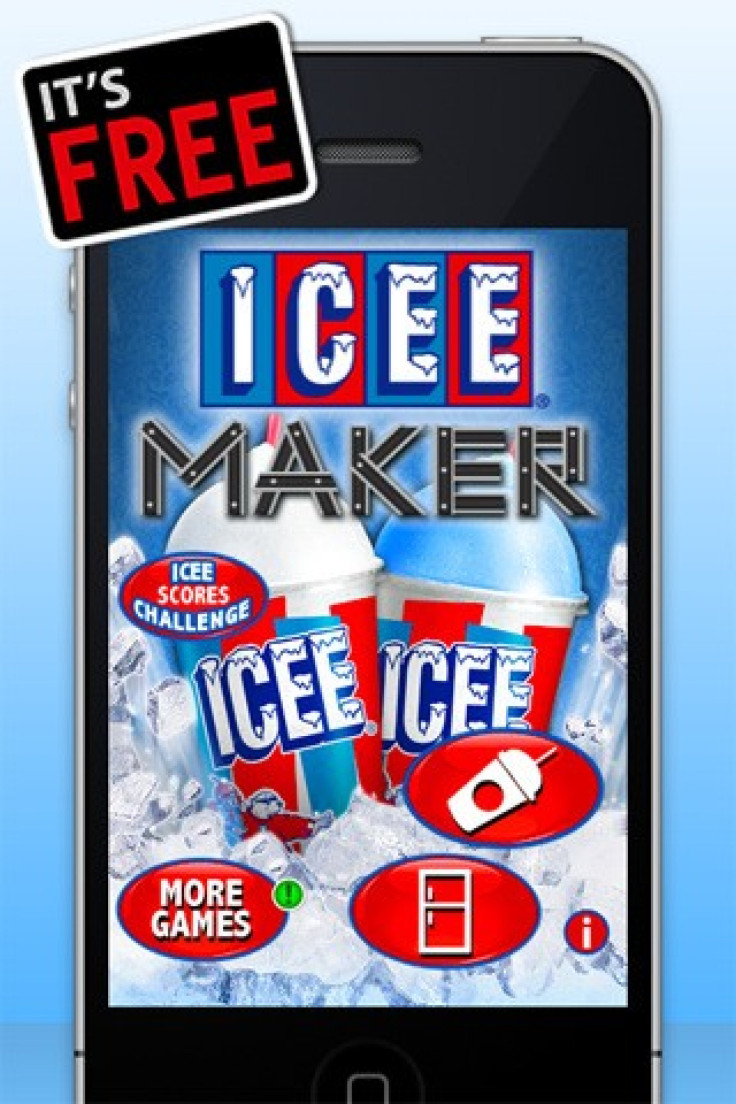 The ICEE and members of its licensed product family, including 7-Eleven's Slurpee, is red hot this summer. Slurpee emerged as an Internet and consumer rage Monday, as 7-Eleven is giving away from 7.11 ounce Slurpee's to customers all day in celebration of the national convenience store chain's birthday, while the ICEE Maker app has been #1 in Apple's iTunes App Store in recent weeks.
Released in June 17, 2011, the ICEE Maker app became the number one app in the entire Apple iTunes App Store soon after creator Sunstorm Interactive made the product available, and it remains in a top five free app. The ICEE Maker app is billed with such promotional language as, Think you're craving this legendary drink now? Just wait until you built the ultimate, irresistible combination of flavors in this cool app! Your taste buds will force you to the nearest ICEE machine!
if it doesn't, perhaps a free Slurpee will. 7-Eleven licensed the Slurpee trademark from ICEE, the Ontario, California-based beverage company that specializes in frozen carbonated beverages in different fruit and soda flavors in 1967. With more than 8,000 U.S. stores, 7-Eleven and its Slurpee has become synonymous -- and July 11 is the day the company celebrates its birthday by giving away free Slurpee's to all customers who want them.
In the midst of its free Slurpee promotion Monday, when the company is expected to give away five million free 7.11 ounce Slurpee's, Slurpee Summit became one of the top overall stories of the day on Google News, generating hundreds of thousands of Web hits by people wanting to learn more about Slurpee's and ICEE's and the free promotion as well as the ICEE Maker app.
Not all 7-Eleven stores particpate in the promotion, since many stores are licensed franchise operations and some owners choose not to. But most are participating, and lines at some 7-Eleven stores throughout America on Monday extended out the door.
But don't feel sorry for 7-Eleven for giving away millions of Slurpees. Last year when the company ran the same promotion sales rose 38 percent on the day, as increased traffic led customers to purchase more gas, coffee and other items.
Those who miss the free Slurpee promotion or don't want to wait in lines can download the ICEE Maker app for free for their iPhone, iPad, or iPod, playing games and other interactive activities including building your own ICEE by choosing the cup design, the lid design, and the flavor. Cyber decals and stickers can be placed on the ICEE cups for further personalized interaction using the app, and different swirly straws can be chosen.
There's also the ICEE challenge on the ICEE Maker app, but the manufacturer says to be careful, since if you drink too fast, you will get a brain freeze! That will slow down your progress, so pace yourself! After all, ICEE's were made to be perfect, not painful.
Some users of the ICEE app complain, however, about the one thing missing from the ICEE Maker app: Unless my iPod can actually produce an icee this is the most pointless app ever made, wrote one ICEE app user on the customer review section at Apple's iTunes App Store.
In addition to licensing Slurpee to 7-Eleven, ICEE products are sold in many McDonald's and Subway restaurants and inside many Wal-Mart and Target stores throughout the country and world. Some Burger King restaurants in the U.S. also sell ICEE's, in addition to many other restaurants and retailers.
There are close to 100,000 ICEE machines in the U.S., serving close to half a million products each year.
ICEE was invented in the early 1960s by Omar Knedlik, who ran a Dairy Queen restaurant in Coffeyville, Kansas. He discovered the popularity of frozen soft drinks by accident at the restaurant, and invented a machine to make the product.
© Copyright IBTimes 2023. All rights reserved.