If Trump Gets Reelected And Then Convicted, He Could Be Removed From Office: Ex-AG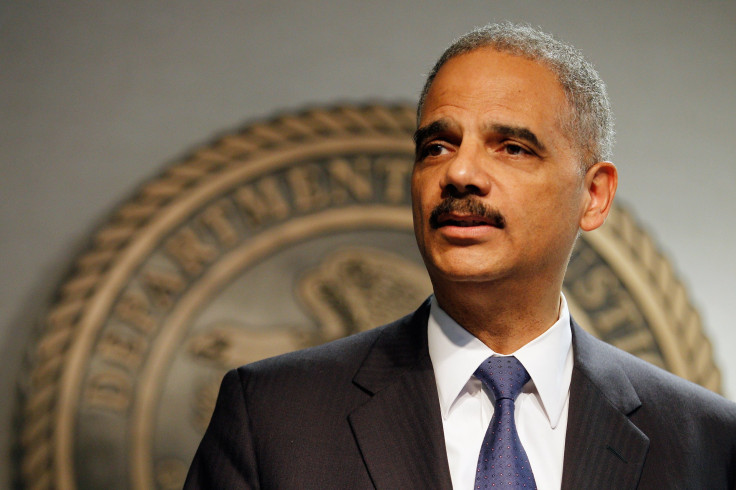 KEY POINTS
Obama-era AG Eric Holder said Trump could be removed from office even if he wins in 2024
Holder said Trump could face another impeachment if convicted in one of his legal challenges
Trump remains defiant despite his second indictment, claiming he would never be detained
Eric Holder, the former attorney general in the Obama administration, suggested that former President Donald Trump could face the possibility of removal from office even if he were successfully reelected to a second term.
In an interview with MSNBC host and former Biden White House press secretary Jen Psaki, Holder reacted to Trump's commitment to remain in the 2024 presidential race, despite facing his second criminal indictment in the past two months.
"Well, the notion that you could have a trial, defend it, be convicted, somehow win the election, be sworn in as a president, or whenever it happens, that seems inconsistent with our notion of fairness, of the rule of law," Holder said.
"At that point, I would hope that an impeachment proceeding might be considered. Not only considered, brought. And, ultimately, he would be moved from office," the ex-attorney general added.
If Trump secures the Republican Party's nomination for president in 2024 while his legal challenges linger, Holder said he thinks it would have "some electoral effect," and the former president's chance of winning the general election would be "pretty small."
Holder argued that "it's simply absurd" that a "convicted felon" would serve as president.
On Saturday, a defiant Trump delivered his first public address since the announcement of his federal indictment in the special counsel's classified documents probe.
At the North Carolina State Republican Convention, the former president called his latest indictment "a travesty of justice" and lashed out against the Biden administration's Justice Department and the Federal Bureau of Investigation (FBI).
"I've put everything on the line and I will never yield. I will never be detained. I will never stop fighting for you," Trump said, The Guardian reported.
Trump also brought up the classified documents discovered in the homes of President Joe Biden and former Vice President Mike Pence, saying the two politicians didn't face criminal probes.
The GOP 2024 frontrunner also claimed that the indictment would further boost his poll numbers, just like what happened after he was indicted in April over his alleged role in the payment of hush money to adult film actress Stormy Daniels.
According to the 49-page indictment papers unsealed Friday, Trump faces 37 counts, including 31 pertaining to the "willful retention of national defense information," after allegedly taking "hundreds" of classified documents to his Mar-a-Lago residence in Palm Beach, Florida, when he left office and preventing the federal government from retrieving them. The charge carries up to 10 years in prison on each count.
Trump was also slapped with charges of conspiracy to obstruct justice, withholding a document, and false statements.
Federal authorities said Trump allegedly held classified documents containing "information defense and weapons capabilities of both the United States and foreign countries."
The former president is scheduled to attend his arraignment at a federal court in Miami, Florida, Tuesday.
Meanwhile, federal and local authorities in Miami have begun beefing up security measures for possible rallies and violence when Trump appears at a federal court.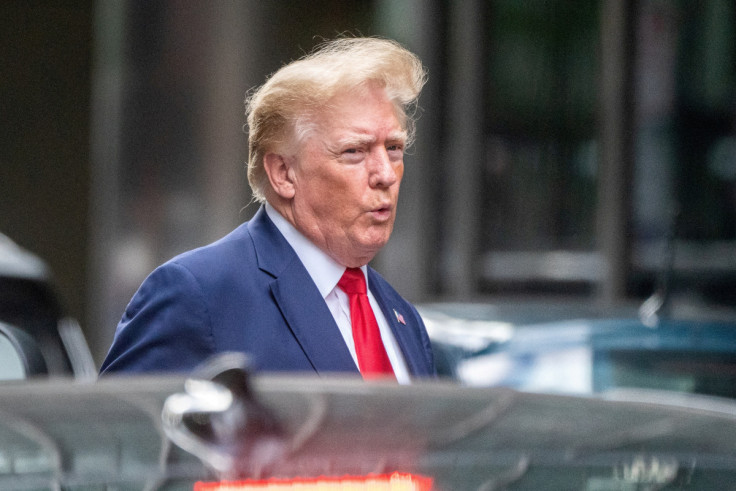 © Copyright IBTimes 2023. All rights reserved.