Nearly 17M Americans May Have Went Undiagnosed With COVID Last Year: Why These Cases Matter
As many as 17 million Americans may have had COVID-19 in the early months of the pandemic, according to a new study from the National Institutes of Health.
The study from the research organization suggested that there may have been a prevalence of cases of the virus in the U.S. in the spring and summer of 2020 that went undiagnosed.
The study indicated that there were almost five times more positive cases of the virus than the 3 million cases that were reported by July 2020.
"The estimate of COVID-19 cases in the United States in mid-July 2020, 3 million in a population of 330 million, should be revised upwards by almost 20 million when the percent of asymptomatic positive results is included," senior co-author of the study and chief of the National Institute of Biomedical Imaging and Bioengineering Section on Immunoengineering (NIBIB), Kaitlyn Sadtler, said in a statement.
"This wide gap between the known cases at the time and these asymptomatic infections has implications not only for retrospectively understanding this pandemic, but future pandemic preparedness," she added.
For the study, researchers found antibodies for the virus in people that had not been diagnosed with COVID-19, leading them to believe that undetected spread of the virus was occurring at the time.
Bruce Tromberg, director of the NIBIB, said: "This study helps account for how quickly the virus spread to all corners of the country and the globe. The information will be invaluable as we assess the best public health measures needed to keep people safe, as new—and even more transmissible—variants emerge and vaccine antibody response changes over time."
The study, which is the first data from a 12-month research project launched in April 2020, also showed that COVID-10 may cause "few or no symptoms" in people who are infected, Matthew J. Memoli, director, Clinical Studies Unit, Laboratory of Infectious Diseases, National Institute of Allergy and Infectious Diseases, said.
Researchers also maintained that asymptomatic infection is s a "silent source of viral spread" of COVID-19 and can cause a "danger to the public," requiring additional resources and strategies to manage and maintain.
The National Institutes of Health study, which was published in the Science Translational Medicine journal on Tuesday, had over 240,000 volunteers from throughout the U.S. that were narrowed down to a pool of 8,058 individuals for blood sampling and studying from May 10 to July 31, 2021.
Over 33.5 million people have tested positive for the coronavirus to date, with over 602,000 dying from COVID-19 in the U.S., according to data from Johns Hopkins University.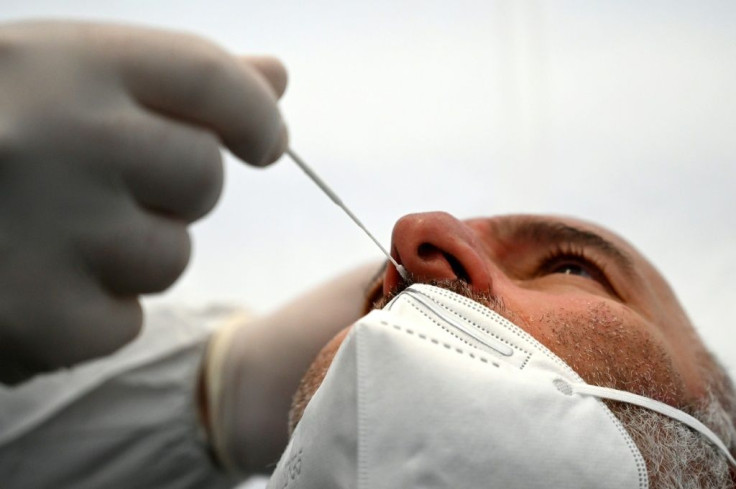 © Copyright IBTimes 2023. All rights reserved.