Immigration Reform 2016: Arizona Debates Tough New Law Targeting Undocumented Immigrants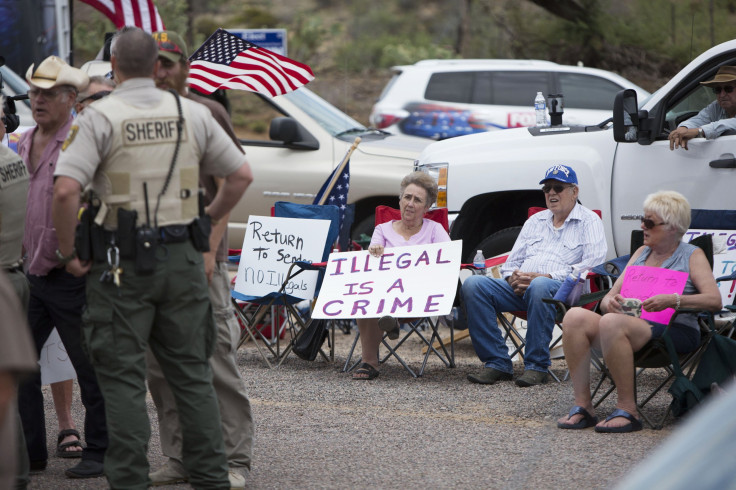 Arizona lawmakers are debating a bill that would keep undocumented immigrants in jail for longer periods of time before they are turned over to federal immigration authorities. Proponents argue federal deportation laws are too lenient on undocumented immigrants sentenced in criminal court, while critics of the proposed measure claim it unfairly discriminates against certain inmates based on their immigration status and would once again thrust Arizona into the forefront of a contentious national battle over immigration reform.
The bill has been sent to Republican Gov. Doug Ducey for review, but his office this week refused to indicate whether he would sign the legislation into law. It's the first time the former CEO of Cold Stone Creamery will wade into the state's rancorous immigration history since he was elected last year to help give the state a more moderate, business-friendly image.
Under House Bill 2451, undocumented immigrants convicted of crimes must complete 85 percent of their sentences before the Arizona Department of Corrections can turn them over to federal Immigration and Customs Enforcement for deportation. Right now, many undocumented immigrants are handed over to federal officials after serving only half of their sentences if certain requirements are met.
The bill "would put Arizona at the forefront of anti-immigration lawmaking and move the state in the wrong direction of criminal justice reforms," Victoria Lopez, legal director of American Civil Liberties Union of Arizona, told local reporters at a recent press conference.
The bill comes six years after Arizona passed the nation's toughest law on undocumented immigrants, parts of which were eventually struck down by federal courts. The measure signed by former Gov. Jan Brewer saw Hispanic activists lead a national boycott against the state that hurt Arizona's economy and forced some Republican lawmakers, including the bill's sponsor, from office. Senate Bill 1070 required police to investigate the legal status of anyone arrested or detained when there was reasonable suspicion they were not in the country legally. Critics said it discriminated against Hispanics.
Arizona's latest immigration effort could affect about 1,000 inmates and add up to $16.7 million each year to the state's Department of Corrections budget. Supporters say the additional operational costs are worth it.
State Sen. Steve Smith, R-Maricopa, an advocate of the prison overhaul measure, said the threat of deportation isn't sufficient punishment for undocumented immigrants who commit crimes.
"Illegal aliens are getting better treated in our prison system than United States citizens," he told the Arizona Republic. "There are no safeguards in place that the person is actually deported. Many times, the person is just being released into our community. Or, if they are deported, they come back again."
Immigrant-rights groups and the Arizona Civil Liberties Union of Arizona counter that the legislation would grow the state's prison population and keep Arizona from moving in a more inclusive direction after the massive backlash against its 2010 immigration law.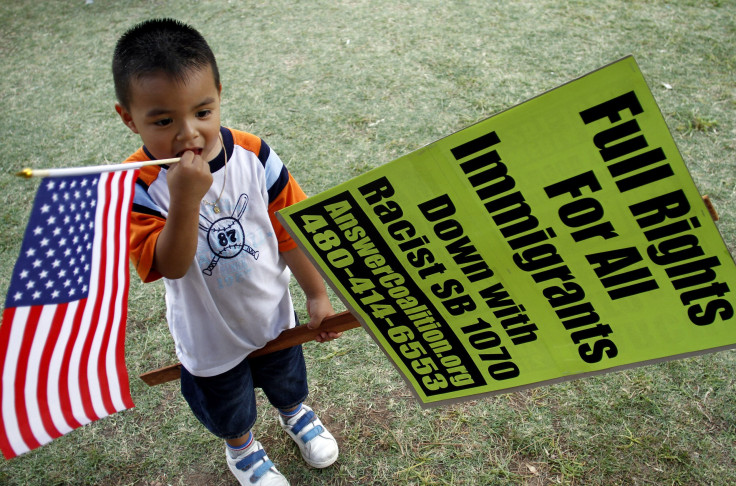 "We're not asking for special treatment; we're just not asking for extra discriminatory treatment," Carlos Garcia, director of Puente Human Rights Movement, a migrant justice organization, told the Arizona Republic. "The bill creates two justice systems: It creates one for undocumented people and one for documented."
Ducey vowed to protect Arizona's border with Mexico when he ran for governor, but he has also focused on strengthening Arizona's trade relationship with Mexico.
Latinos make up about 30 percent of Arizona's population and about 22 percent of its registered voters.
© Copyright IBTimes 2023. All rights reserved.