Immigration Under Trump: Fake ICE Agents Are Harassing Immigrants As Raids Continue Nationwide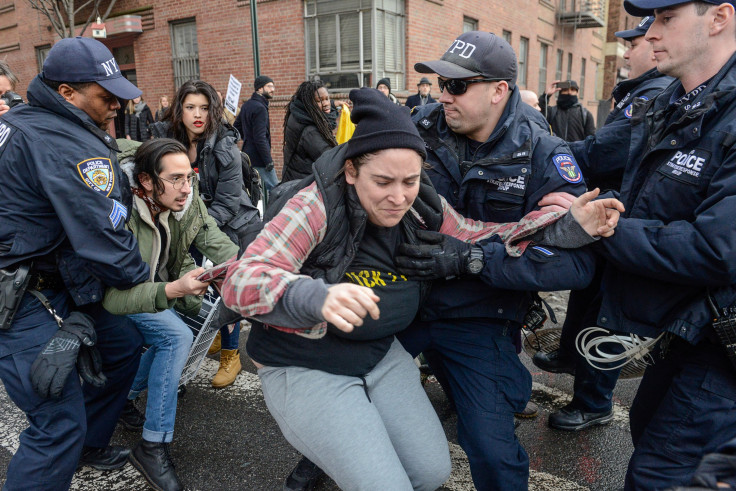 Several U.S. citizens have seemingly used President Donald Trump's hardliner stance on immigration to harass minorities across the country, with one man scamming immigrants out of nearly $70,000 since the president was elected last year.
Multiple Americans have faked being Immigration and Customs Enforcement (ICE) agents since Trump's electoral upset victory. The most recent incident involved a Washington Post employee who managed to convince his girlfriend, a Virginia detective, he worked for the federal agency.
Read: Stopping Border Immigration: As Trump Builds His Wall, A Battle Wages Over Human Rights Conflicts
A warrant was issued in February for Itai Ozderman, a 35-year-old Maryland resident who reportedly confronted customers smoking outside of a local café, warning them to put out their cigarettes or face harsh consequences, before sneaking his way into the Falls Church Police Criminal Investigations Office. Authorities raided his home Feb. 22, discovering multiple firearms, a police badge, police radio and body armor, including tactical vests.
Local authorities told WUSA9 they were shocked by Ozderman's ability to get into the investigative office, where he casually sat in front of a computer with a keyboard in his lap, according to Tuesday's warrant.
"It's embarrassing, it's a gut check," Mary Gavin, chief of the Falls Church Police Department, said Tuesday about the security breach. She said her department was conducting a joint-investigation with the F.B.I. "so that this never happens again."
Michael Ruiz, an American citizen previously arrested for swindling nearly $200,000 from immigrants before Trump's presidency, resurfaced in the weeks following the president's Election Day victory to commit the same felony.
Ruiz was convincing immigrants he was an immigration officer capable of deporting undocumented immigrants who didn't provide him with large sums of cash just weeks after being released from prison Sept. 23 last year. The conman sweetened the deal for those he met living in the country illegally, promising them social security numbers, drivers licenses and citizenship papers.
"The Social Security number given to one victim belonged to a deceased subject while the second victim received a fictitious number," a warrant for Ruiz's arrest reportedly said.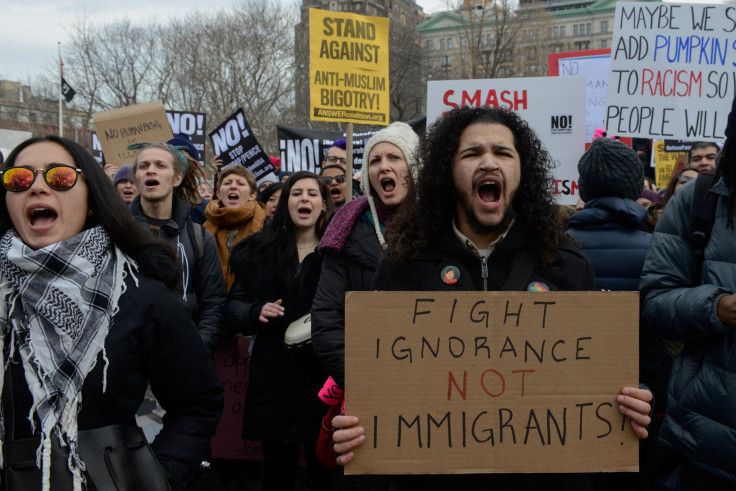 One immigrant, a legal resident and father of three, paid Ruiz nearly $46,000 for expedited legal status paperwork for his wife and kids, but was instead left with nothing.
The news followed months of heightened awareness surrounding ongoing ICE raids nationwide and fears across immigrant communities that mass deportations under Trump creating a human rights crisis on American soil.
© Copyright IBTimes 2023. All rights reserved.