'Imposters' Season 1 Finale: Rob Heaps, Parker Young Tease Lenny Cohen's Return, Maddie's Past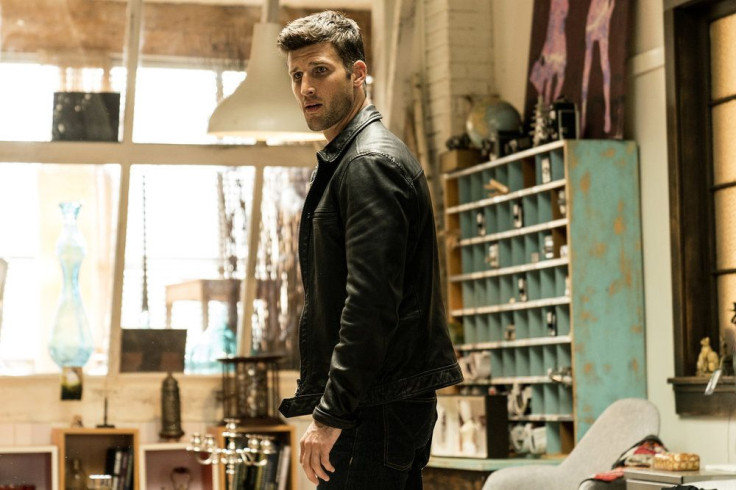 Lenny Cohen (Uma Thurman) will make things even more complicated in tonight's Season 1 finale of "Imposters."
As previously reported, Lenny shows up once again in Season 1, episode 10 of the Bravo series. And just like her last appearance, it seems that her return spells bad news for Maddie (Inbar Lavi) and her team of con artists.
"It's a bit of a ticking time bomb with a lot of wires that could mistakenly be pulled. It's a scary situation," Parker Young, who plays Richard, told E! News. "But ultimately, Uma Thurman, playing Lenny Cohen—she reappears and sort of lays down the final law and in that scene we realize that this rabbit hole goes even deeper than we initially realized."
READ: Will Maddie tell Ezra her real story in "Imposters" Season 1 finale?
"She is back in action," Young said in a separate interview with Decider. "Her scene just opens up another can of worms, it's exciting. And she's ready to go whoop some [butt]."
Lenny was last seen in Season 1, episode 5, in which she cleaned up the mess Sally (Catherine LaNasa) made, after the latter killed Gary Heller (Aaron Douglas) and tried to run away with his money. But at the end of the episode, Sally was ultimately turned on by her lover, Max (Brian Benben), and Lenny got to return to the Doctor (Ray Proscia) with Sally in her custody.
In addition to Lenny, Maddie's parents, Margaret (Mel Harris) and Arlen (Richard Gilliland), also return in the season finale, but only in a flashback scene. "At the beginning of the episode, we see a little bit into Maddie's past," Young revealed to Decider. "It's kind of twisted."
"There's a really beautiful scene from the past. You'll see her parents again," added Rob Heaps, who portrays Ezra.
Interestingly, even if it's already the finale, Decider reported that viewers will meet new characters in the episode. "There's a new character who you haven't met at all," Heaps said.
"Imposters" Season 1, episode 10, titled "Always Forward, Never Back," airs tonight at 10 p.m. EDT on Bravo.
© Copyright IBTimes 2023. All rights reserved.