Independence Day: 6 Celebrities Including Ryan Reynolds, Kumail Nanjiani, Who Became American Citizens
KEY POINTS
Kumail Nanjiani became an American citizen in 2018
Ryan Reynolds voted first time in 2020 after becoming a citizen in 2018
Camila Cabello became a U.S. citizen in 2019
Over the years, many non-American Hollywood celebrities have become citizens of the country after working in the industry continuously. Here are some actors, who were not born in the United States, but immigrated to the country and became its citizens.
Kumail Nanjiani
The "Eternals" star Nanjiani, 43, was born in Pakistan. The actor once noted it took him 15 years to get American citizenship.
"I feel like people think immigrating to the U.S. is super easy," he wrote on Twitter in 2018. "The gates are wide open. Nothing could be further from the truth. It took me 15 years to get my Green Card. Getting any kind of visa is difficult. Becoming a citizen is extremely difficult and rare."
Pamela Anderson
Anderson, 54, holds dual citizenship in Canada and the U.S. She explained in 2004 she wanted to have the right to vote because of which she wanted a green card. Moreover, she noted her U.S. citizenship will allow her to file a petition in the future to bring her parents to the country and take care of them once they are older.
Ryan Reynolds
Reynolds, 44, celebrated his U.S. citizenship when he voted for the American presidential election in 2020. The actor was born in Canada, and took to Instagram to write about his first-time voting experience in the country. The actor became a citizen of the U.S. in 2018.
"This is my first time voting in America," he wrote. "I'd like to thank my wife Blake for making my first time so gentle and loving. It was super scary at first, then exciting and now I'm a little tired. But proud."
John Oliver
British comedian John Oliver, 44, also became a citizen in 2019. The comedian told The Hollywood Reporter in 2020 the "feeling you get at the end of that process is overwhelming relief."
"If you're going to take swings, you'd better take ownership of the ground you're standing on. It's one thing being lectured to by a tourist; it's different being lectured to by someone who lives here," the comedian further told the outlet. "So that feels meaningfully different to me. It's your right to speak critically about the country that you have chosen."
Cobie Smulders
Canadian actress Cobie Smulders, who is popularly known for her work in "How I Met Your Mother," also became a U.S. citizen in September 2020.
"I have been living in the U.S. for 16 years now working and paying taxes, making little humans, creating a family, and making this Country my home," she wrote on Instagram. "But I have been unable to Vote. I am excited to do so in this coming election in November. It is an opportunity that I will not waste and am grateful to have my Vote count when so many people who are working and living in this country as long or longer than I have are not able to."
Camila Cabello
Singer Camila Cabello, 24, who moved to America at the age of 6 from Cuba, also became a U.S. citizen in 2008. The singer told Popsugar in 2017 her father is "Puro Mexicano and we lived back and forth between the heat of Havana and the concrete jungle of Mexico City. I didn't realize it then, but, boy, does it hit me now. I realize how scary it must have been for them."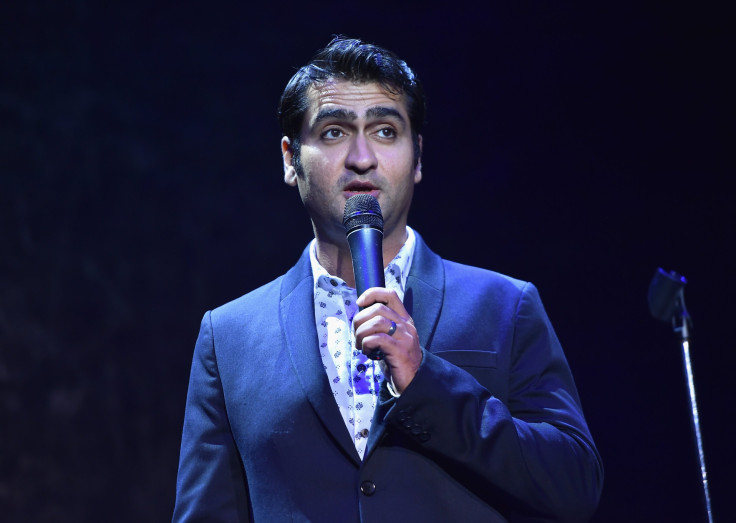 © Copyright IBTimes 2023. All rights reserved.