Independence Day Drinks: Frozen Cocktail Recipes For July 4
The Fourth of July can be sweltering, so it's best to keep your cocktails as cold as possible. These frozen drink recipes are refreshing, easy to make and perfect for an Independence Day barbecue.
Frozen Sangria — This is a quick and simple sangria recipe that includes green tea, which is full of antioxidants.
2.5 ounces Lipton Green Tea Citrus
1 ounce rosé wine
0.5 ounces sloe gin
3 strawberries
3 blueberries
10 ice cubes
Toss everything in the blender and blend until smooth. Garnish with a lemon wheel and fresh berries.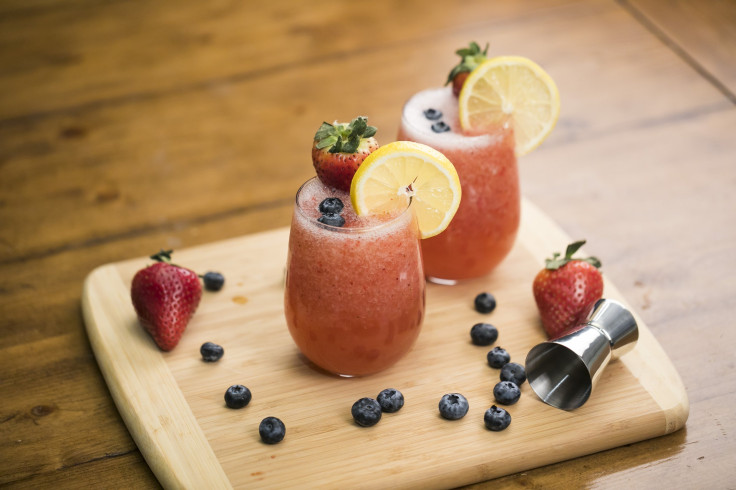 Bellini Blizzard — Try a twist on a classic drink recipe for your Independence Day cookout. Instead of the usual bellini, make this frozen edition.
2 ounces Ocean Spray White Cranberry and Peach Juice Drink
1/4 cup peeled peach slices (fresh, frozen or drained canned fruit)
2 ounces peach schnapps
1 cup crushed ice
4 ounces chilled dry champagne
Put the juice, fruit, schnapps and ice in a blender and blend on high until smooth. Pour into glasses, but leave some room to top it off with champagne. This recipe makes 2 servings.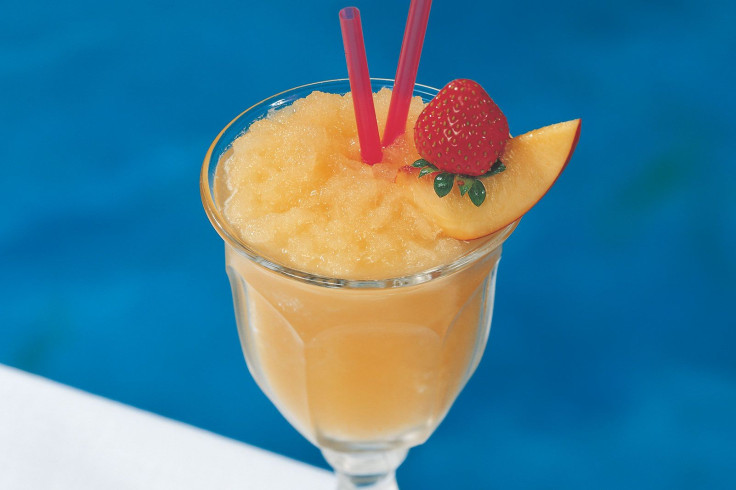 BACARDÍ Lime Frozen Daiquiri — Keep your Fourth of July cocktails menu light and refreshing with citrus-y drinks, like this daiquiri.
2 parts BACARDÍ Lime Flavored Rum
1 part fresh lime juice
3/4 parts simple syrup
lime zest
lime wheel
Toss everything except the lime wheel in a blender with 2 cups of ice and blend until smooth. Garnish with a lime wheel.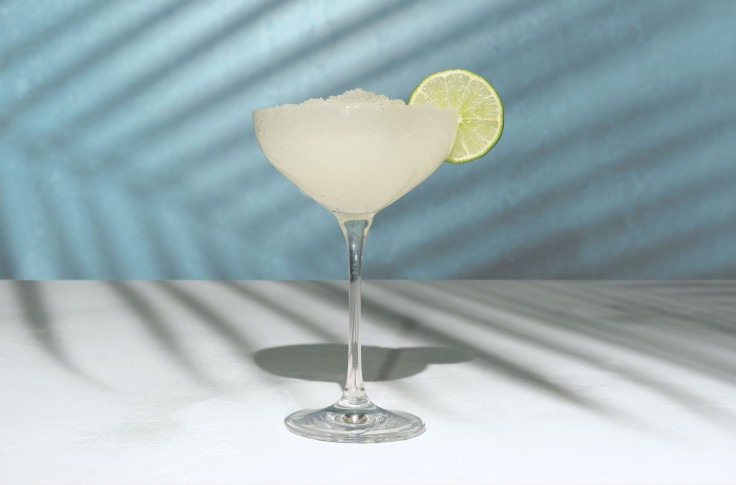 Gray Whale Gin on the Rock-ets — This cocktail is perfect for the busy (or blender-less) host, and it allows guests to have their festive ice pop as well as a drink.
3 ounces Gray Whale Gin
1 red, white and blue popsicle
Pour the gin in a glass and dip the popsicle.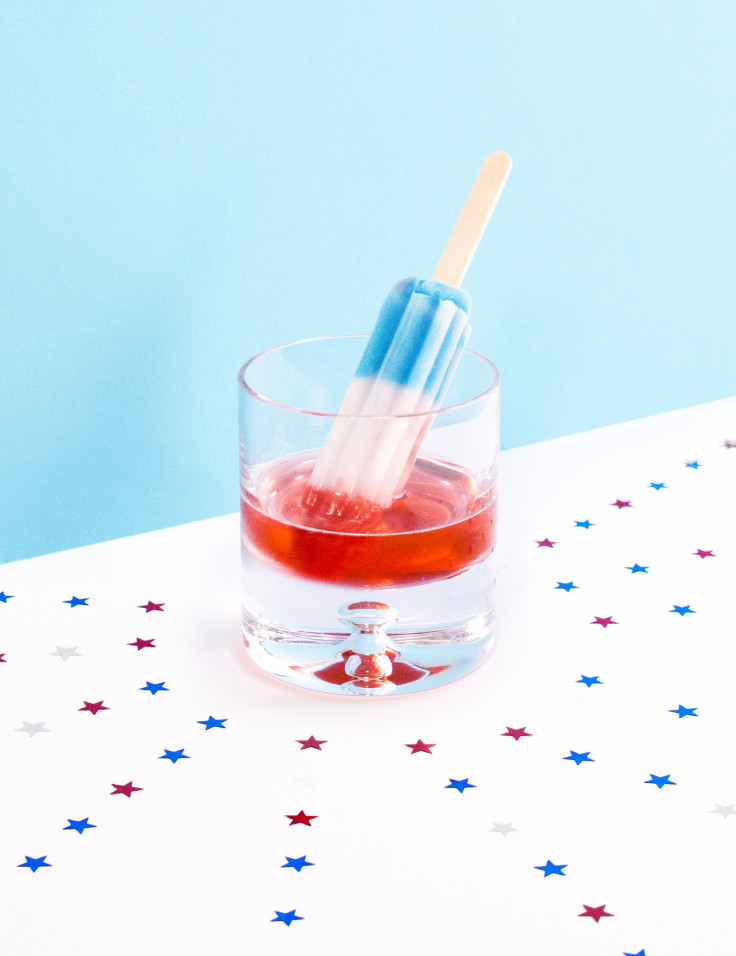 Stars & Stripes Sorbet — This isn't a drink, but it's still a frozen, alcoholic treat. The cherry, citrus and blue raspberry flavors in the Smirnoff Ice make a perfect addition to a berry sorbet. Just be sure to make it at least a few hours before the party starts.
12 ounces Smirnoff Ice Red, White & Berry
10 ounces of frozen berries
1 cup simple syrup
Throw your ingredients into the blender and blend until smooth. This is the one treat you'll want to be frozen solid, though, so put it back in the freezer for a few hours. Serve in ice cream cups.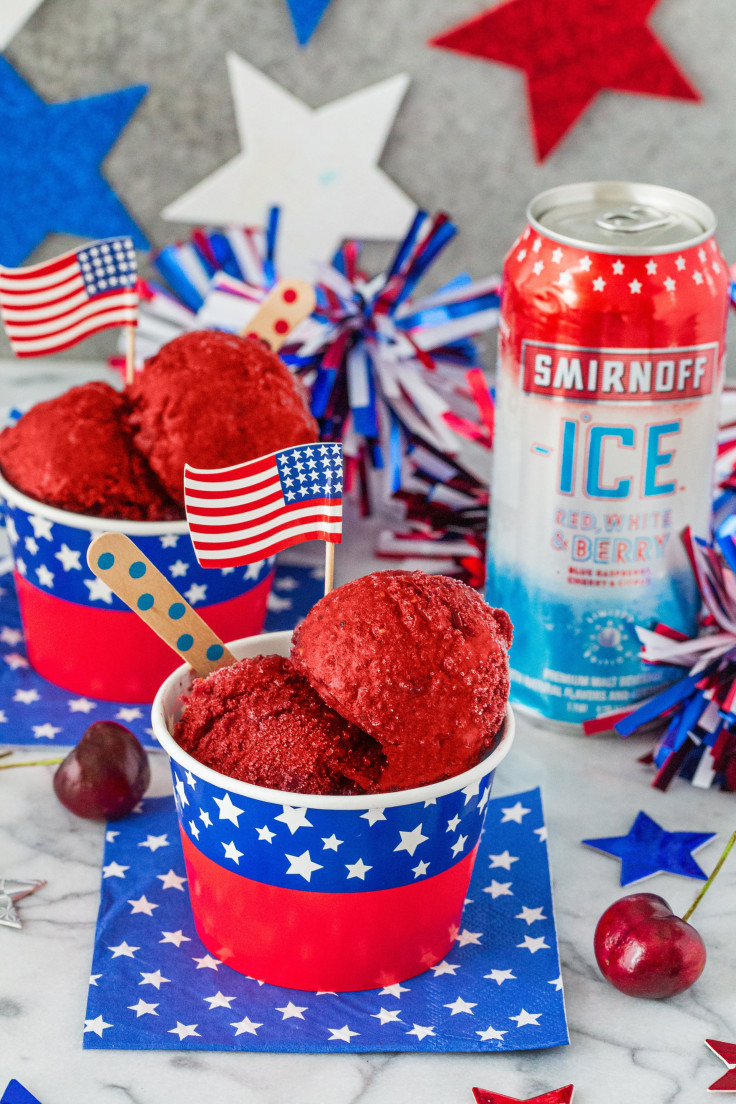 Jalapeno Kiwi Cucumber Limeade Slushie — Everyone needs at least one mocktail option for the designated drivers at the July 4 barbecue. This frozen drink is on the healthier side, but the jalapeno is what gives it a kick.
peeled kiwi
3/4 cups of lime juice (4-5 limes)
1 cup of Jalapeno Kiwi Cucumber Health-Ade Kombucha
2 generous handfuls of ice
1 small slice of jalapeno
Cut your peeled kiwi into chunks, juice the limes and slice the jalapeno. Put it all into the blender along with the kombucha and ice. Blend until smooth and garnish with kiwi.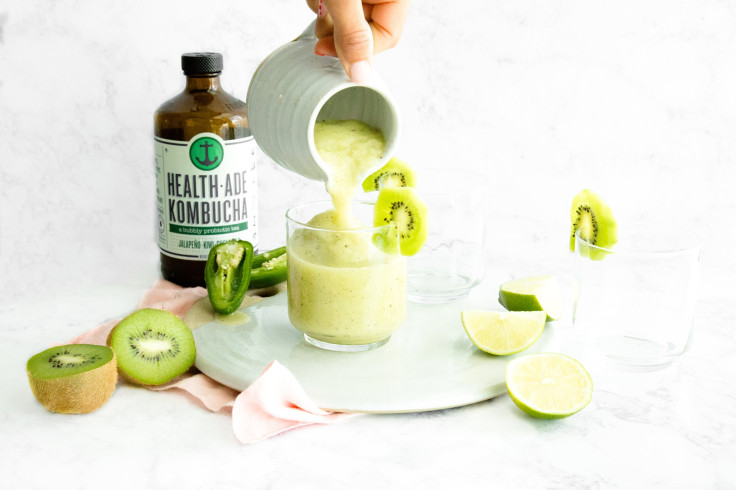 © Copyright IBTimes 2023. All rights reserved.
FOLLOW MORE IBT NEWS ON THE BELOW CHANNELS