India To Launch Its First Solar Mission Aditya-L1 In September To Study Sun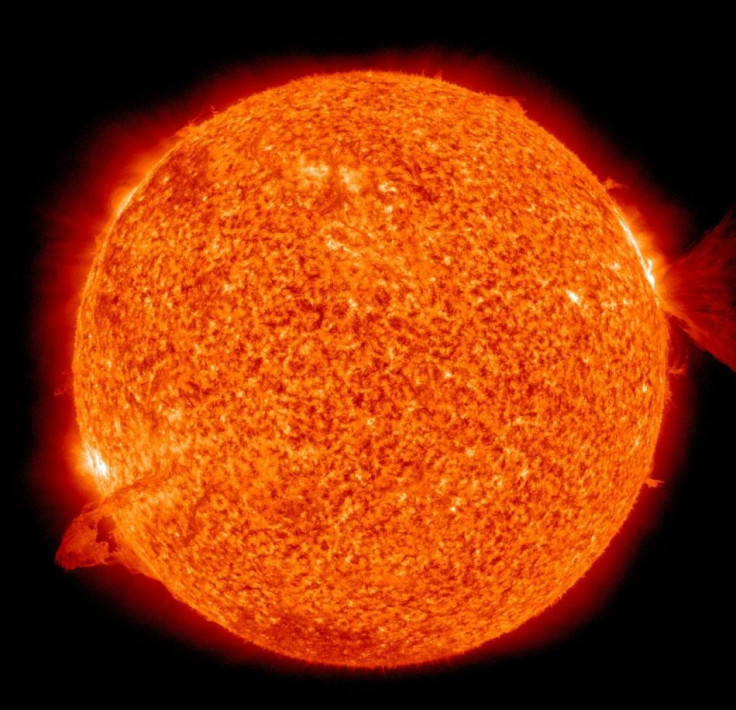 KEY POINTS
Aditya-L1 will be the first space-based Indian observatory to study the Sun
The mission's aim is to study the solar atmosphere, magnetic field and other aspects about the center of our solar system.
The launch is expected to take place just months after ISRO launched lunar mission Chandrayaan-3 in July
India's space agency is gearing up for its very first mission to the Sun.
Aditya-L1, the first space-based Indian observatory to study the Sun, is expected to be launched in early September, a couple of months after the Indian Space Research Organization (ISRO) launched its third lunar mission, Chandrayaan-3, on July 14.
ISRO took to social media to share pictures of the satellite that was realized at the U R Rao Satellite Center in the city of Bengaluru in Southern India.
The plans for Aditya-L1 include placing the spacecraft about 1.5 million km away from the Earth. The mission's aim is to study the solar atmosphere, magnetic field and other aspects of the center of our solar system.
"The spacecraft shall be placed in a halo orbit around the Lagrange point 1 (L1) of the Sun-Earth system, which is about 1.5 million km from the Earth," ISRO said in a statement. "A satellite placed in the halo orbit around the L1 point has the major advantage of continuously viewing the Sun without any occultation/eclipses. This will provide a greater advantage of observing the solar activities and its effect on space weather in real time."
The seven payloads carried by the spacecraft will observe the "photosphere, chromosphere and the outermost layers of the Sun (the corona) using electromagnetic and particle and magnetic field detectors," ISRO said.
The L1 vantage point will offer direct views of the Sun to four of the payloads, while the remaining three payloads will be responsible for carrying out in-situ studies of particles and fields at L1.
"The suits of Aditya L1 payloads are expected to provide most crucial information to understand the problem of coronal heating, coronal mass ejection, pre-flare and flare activities and their characteristics, dynamics of space weather, propagation of particle and fields etc.," the statement added.
India's lunar mission Chandrayaan-3 lifted off to the moon in July and successfully entered its orbit earlier this month. Chandrayaan-3 is expected to make a soft landing on the little-explored south pole of the moon Aug. 23.
© Copyright IBTimes 2023. All rights reserved.