'Ink Master' Season 4 Spoilers: Kyle Dunbar, Dave Navarro And Oliver Peck React To Chris Nunez Fight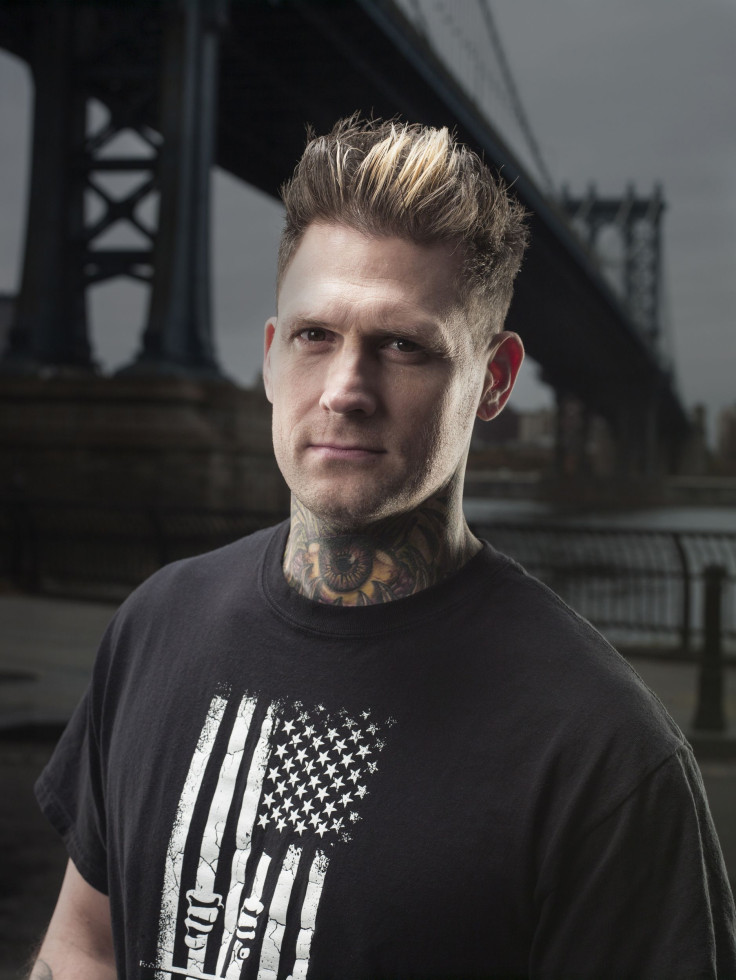 WARNING: SPOILERS AHEAD! Do Not continue reading unless you want to know the outcome of episode 8 of "Ink Master."
After weeks of waiting, the Kyle Dunbar vs. Chris Nunez fight finally went down in episode 8 of "Ink Master." Fans watched as Dunbar finally exploded at the competition judge, calling him out and challenging him to fight. But no one expected the final outcome.
For those that missed Tuesday's episode, Dunbar blew up after Nunez gave Gentle Jay a message for him. "Tell Kyle Dunbar that he should have been down here," the judge told the contestant at the end of the week 7 elimination. "And he could have justifiably left."
After weeks of being tested and critiqued by Chris Nunez, Kyle Dunbar decided that he was going to call him out. Interrupting Dave Navarro during the introduction of the week 8 flash challenge, Dunbar began challenging Nunez verbally … until things got a little physical.
The pair took things outside where Dunbar told the judges and "Ink Master" production members that he didn't need to be anyone's punching bag. But Nunez didn't feel bad about his harsh criticism.
"You came to a f---ing show, what do you think?" he asked. "Are you doing better than Scott or Sausage?"
When Dunbar didn't answer, Nunez tried to give him a pass, saying, "I'm gonna call you a b---- back, but we're still not going to fight." But Dunbar was in too deep and made an attempt to physically go at Chris Nunez again.
The fight finally came to a close when a crew member convinced Dunbar to stop for the sake of his kids. But unfortunately for the fan favorite, he was kicked off of "Ink Master."
"This isn't a fluff show," Dave Navarro explained of the criticism after the fight. "Everyone is getting beat up."
Dunbar didn't get a chance to say a final word, but took to Twitter to talk to his fans.
"I'm definitely sorry to let any of you down, especially if you voted for me," Dunbar replied to a fan. He proceeded to explain that he had no hard feelings for judges Dave Navarro and Oliver Peck, and that he knew he let his temper get the best of him.
Chris Nunez has deleted his Twitter account, but Navarro and Peck took to Twitter to talk about the fight:
© Copyright IBTimes 2023. All rights reserved.