Instagram Post Seemingly Confirmed Rockstar Games Was Working On 'Midnight Club: Los Angeles Remake'
KEY POINTS
"Midnight Club" was released in 2008
The game is playable on PSP, PS3, and Xbox 360
An artist claimed one of his tracks was licensed by Rockstar Games for "Midnight Club: Los Angeles"
Rockstar Games is the subject of a new rumor making rounds online as an old yet recently uncovered Instagram post may have confirmed that it was working on "Midnight Club: Los Angeles Remake' at some point.
The game "Midnight Club" was released in October 2008 for PSP, PS3, and Xbox 360 and is one of the more interesting Rockstar Games because of its non-violent nature and availability to all ages. But, with the success of the "Grand Theft Auto" series, particularly "GTA 5," it appears that, like other franchises, it was forgotten, or at least, that is what many fans thought.
Interestingly, it appears that the gaming studio was working on the remaster of "Midnight Club: Los Angeles" at some point based on an Instagram post by musician and the founding member and key figure of the Vienna-based electronic dub collective Sofa Surfers Markus Kienzl. In a post in August 2021, the musician confirmed that his track "Dundy Lion feat Paul St.Hilaire" was licensed by Rockstar Games for an upcoming game "Midnight Club: Los Angeles."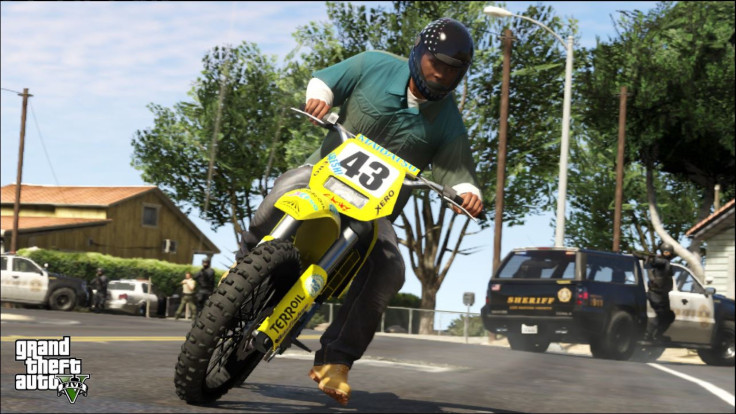 The post noted, "#rockstargames u.s. licensed my track "dundy lion feat Paul St.Hilaire " for the game #midnightclublosangeles again! They will use it for the official trailer and ingame-music for the remastered MCLA ( next-gen consoles). Honoured and thankful:)" and came with hashtags #rockstargamesus #midnightclubla #soundtrack #trailer #ps4 #ps5 #xbox.
It seemed that the post was not picked up by any fans and was only brought to light by a YouTuber who goes by the handle YouTuber SuperType1. The IG post seemed strange, considering that Rockstar Games did not say anything about it or suggest that the franchise is being remastered.
Earlier this year, the gaming studio was rumored to have been working on remasters of hit titles "GTA IV" and "Red Dead Redemption," but they were reportedly stopped following the reception of the "GTA Trilogy" and Rockstar Games deciding to concentrate on "GTA 6."
In the absence of official confirmation or announcement from game developer Rockstar Games, fans should temper their expectations and take this latest information as highly speculative at this stage.
© Copyright IBTimes 2022. All rights reserved.
FOLLOW MORE IBT NEWS ON THE BELOW CHANNELS