'GTA 6' Leak Brouhaha Lead To Scammers Stealing Bitcoin For Fake 'GTA 6' Data
KEY POINTS
Over 90 clips from the upcoming game 'GTA 6' were leaked online
The leak was confirmed by Rockstar Games
The game developer said the hacker stole 'early development footage for the next Grand Theft Auto title'
Malicious actors took advantage of the "GTA 6" brouhaha, where a boatload of data about the game was massively leaked. After a hacker confirmed they were willing to sell the source code of "GTA 5," scammers swooped in and assumed the hacker's identity to get the Bitcoin payment from buyers.
"GTA 6" trended online for several days since Sunday after a hacker shared over 90 clips of "GTA 6" on the community platform dedicated to the "Grand Theft Auto" series, GTA Forums. They also threatened to release more data, including the source code of the successful title "GTA 5."
Fans, at first, immediately dismissed the leak as fake, but after the hacker published their Telegram account and asked video game maker Rockstar Games or any person willing to buy the stolen information to contact them, no convincing was further needed. The hacker, with the handle Teapot, asked for offers above five figures in U.S. dollars.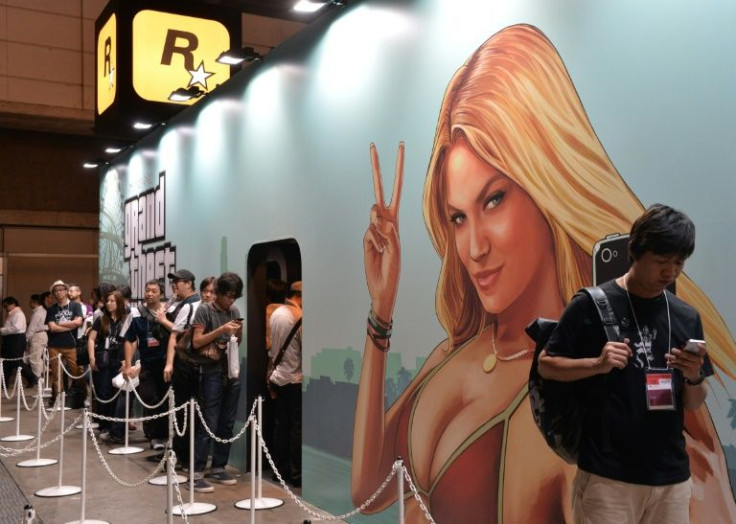 With the leaked clips making rounds on various social media outlets, the game developer later released a statement confirming the leak, calling it an "illegal" breach of its systems. It disclosed that the hacker stole "confidential information," which included "early development footage for the next 'Grand Theft Auto' title."
"GTA 5" is one of the best-selling games of all time and with the source code up for grabs in the open market, it is unthinkable that no one would be interested in purchasing it regardless of the cost. With the "five figures" of funds at stake, scammers immediately saw an opportunity to make money and all they had to do was be alert and creative.
Based on the tweet of a RockstarINTEL reporter who goes by the Twitter handle videotech_, a $100,556.81 (payment made in Bitcoin) was sent to an unknown wallet, presumably for the "GTA 5" source code. Mempool.space, a Bitcoin explorer, revealed that the address where the alleged payment was sent is linked to scams and at the time, had a $96,690 balance from six transactions.
Interestingly, when "GTA" fans asked the hacker about this transaction, they denied it and said that it wasn't their address and someone was using their name to scam people.
Based on reports, Teapot is a 16-year-old teen based in the U.K. and is tied with another cyber attack on ride app Uber.
The alleged hacker is currently under investigation by the FBI.
© Copyright IBTimes 2023. All rights reserved.
FOLLOW MORE IBT NEWS ON THE BELOW CHANNELS