Insurance Providers Urged to Cover Experimental Drugs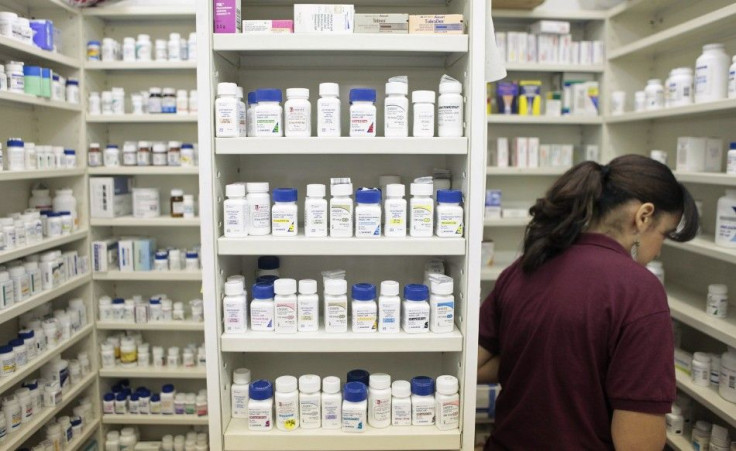 NEW YORK (REUTERS) -- When your health insurance provider denies an experimental treatment or a high-cost drug, how much are you willing to pay for the care you believe you need?
Barby Ingle, a former cheerleading and dance coach at Washington University who now lives in a Phoenix suburb, has been forced to face this question.
Her troubles began in 2002 when her car collided with another in a parking lot. The accident was minor, but her health problems lingered. She went from doctor to doctor; drugs, physical therapy and surgery did not help and her condition worsened. She started to feel a burning pain in her neck and arms, her skin began to discolor and she had trouble moving. Finally, she had to stop working.
It wasn't until three years later that an anesthesiologist put it all together. Ingle, now 39, had a rare progressive disease called Reflex Sympathetic Dystrophy, or RSD. The doctor prescribed a series of procedures called radiofrequency ablations, which were thought to help people with RSD.
The Food and Drug Administration has approved the treatment for several conditions, but RSD is not currently among them. So her insurance company would not pay for it.
Having exhausted all other options and craving relief from her symptoms, Ingle paid $4,000 for the first treatment. It worked, said Ingle, who sought, but failed to win, reimbursement from her health insurance company. Over three years, she racked up a huge treatment bill after undergoing more than 30 procedures.
And she, like many in her position, was not happy about it.
Insurance companies should not be able to turn down experimental surgeries and treatments, she said. I have insurance. I shouldn't be paying for these treatments out of pocket.
Researchers at Harvard's School of Public Health recently asked residents of the United States, Britain, Italy and Germany whether they would give up high-cost experimental treatments to decrease overall healthcare costs.
The results, released in late December, showed that 62 percent of Americans oppose decisions by the government or health insurance plans to deny care if those entities determine that the benefits of that care do not justify its costs.
Respondents in each country responded similarly. In fact, the only major difference between Americans and those surveyed in Europe was that a majority of Americans do not support a government body that decides whether programs should pay for or provide prescription drugs and medical or surgical treatments if they think they cost too much.
Dr. Robert Blendon, the survey's project director, said there was a positive and a negative side to this.
There's a lot of support for intervention where payors pay for treatments that are available in a different form, less expensively, Blendon said, adding that often, the first drug on the market is the most expensive and the most prescribed. Survey respondents said they were against that -- a positive in his view.
On the negative side, Blendon said, We have less confidence in government and other overseeing bodies, than people in these other countries.
The Harvard survey found that Americans have the lowest level of trust -- 34 percent -- in national government to make the right healthcare decisions.
In the United States, says Dr. Michael K. Gusmano, a research scholar at the Hastings Center for Bioethics in Garrison, New York, there is always concern that health insurers and governments are going to deny access to medications and treatments, as they did in Ingle's case.
If you want to frighten people in the United States, tell them that nameless, faceless people will determine their care, Gusmano said. This isn't purely skepticism about government. It's also skepticism of private companies.
Dr. Nancy Berlinger, deputy director and research scholar at the Hastings Center, said that while high costs need to be addressed, it was difficult to look at the use of experimental drugs from a policy perspective.
Ought we to pay for drugs when we don't have (a) preponderance of evidence that they're helpful? Berlinger asked. If an expensive drug can extend a sick person's life for six months, that may not sound like a worthwhile expenditure. But individuals might say, 'This could allow me to see my daughter get married,' or, 'That could get my child to the end of the school year with me here.'
Therein lies a major problem, Gusmano said. Exclude cost as a consideration and certain treatments and drugs might meet the threshold of being safe, effective and having a clinical impact. But put cost into the equation and those treatments may just not be a very good way of spending money because the health benefit is small and the cost is enormous.
Often there's a denial about what kinds of treatment should be available affordably, Gusmano said. And if an individual wants a treatment that's not covered by insurance or a government plan, options are limited for affordability. That person can either lobby to change policy or pay out of pocket.
While Barby Ingle is not lobbying the federal government for broad policy changes, she has worked to project her voice. She has written about her recent healthcare challenges in two books that include her views on which types of treatments and drugs insurance companies should be permitted to turn down.
I think experimentation is a good thing in medicine, Ingle said. And I don't think any company should be allowed to turn down a treatment that's been approved by the FDA.
Gusmano said the point was worth consideration.
We need to have a broad national conversation about similar healthcare topics, he said, and specifically about whether spending more money on healthcare -- including experimental procedures -- is worth it, given our other important national priorities.
(Editing by Bernadette Baum and Stephen Orlofsky)
© Copyright Thomson Reuters 2023. All rights reserved.