iOS 5 vs. Android: Steve Jobs' True Will and Testament
ANALYSIS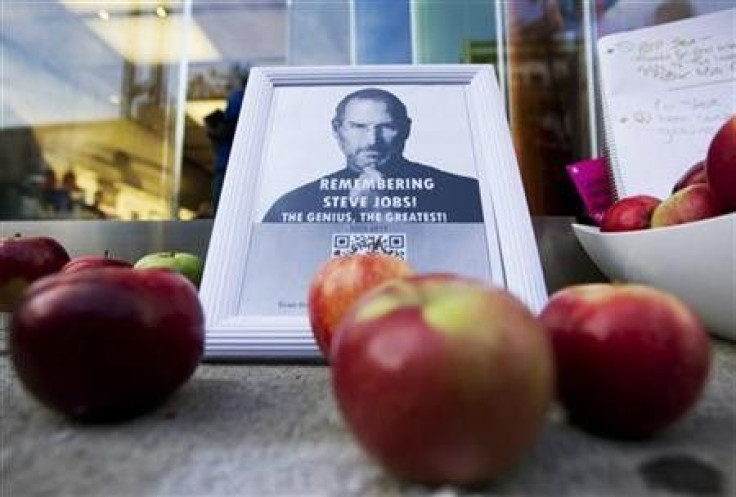 If Apple truly is insanely great as co-founder Steve Jobs would have it, the availability of iOS 5 could be his true will and testament.
The reason is that it's a gigantic effort to seal loyalties of as many as 250 million global customers who will upgrade their current products, then set the stage for the roll-out of iPhone 4S, prospective iPhone 5, iPads and more.
Because Apple is also finally rolling out the iCloud, as then-CEO Jobs promised in June, it also reflects that the Cupertino, Calif.-based computing, smartphone, tablet and entertainment giant is now one of the world's most powerful computer services players, vying with the likes of former Apple ally IBM and Hewlett-Packard.
Meanwhile, Apple now will marshal that computer power against its huge rival Google, already one of the world's biggest computer service players, whose Android OS now commands a greater market share, at least in the smartphone market.
Late Thursday, when Google reports third-quarter financial results, the search colossus may shed more light on Android releases, as well as update investors on progress of its $12.5 billion bid to acquire Motorola Mobility to directly counter the iPhone.
In the second quarter, Apple held an 18.4 percent share of the smartphone market, according to IHSiSuppli market research, while the Android share was roughly 55 percent. In the tablet market, Apple will control 74 percent share this year but only 44 percent in 2015.
Clearly, as Google bolsters Android and new rivals enter the tablet sector, such as this quarter's entry by Amazon of Kindle Fire and current rivals like Samsung keep innovating, there will be more competition for the Jobs legacy.
But Apple is basically counting on using iOS 5 to serve as a kind of glue to link all past and future offerings together, making them all easier to use, more functional and pleasing to users. With legacies like iTunes and more than 200,000 apps in the App Store, Apple starts out with a head start over Amazon, Google and any new contenders.
As well, Apple may well generate more money doing this even as its overall share declines over time as rivals develop new products. That would be another legacy of Jobs, who made sure Apple's gross margins were way fatter than other PC and consumer electronics vendors.
Last quarter, Apple's gross margin was nearly 42 percent (compared with Dell's 22.5 percent); Apple is scheduled to announce fiscal fourth quarter results late Tuesday.
Nevertheless, by launching iCloud, Apple is now taking a huge risk, somewhat comparable to rivals like BlackBerry developer Research in Motion. When RIM's server goes down, millions of BlackBerry customers are annoyed. So the iCloud needs to be robust, seamless and easy to use, just like Apple products have been.
The big question will be how the iCloud performs the next few days, assuming millions of Apple customers will want to upgrade immediately. What if all of the nearly 19 million iPhone 3 users try to upgrade immediately?
Meanwhile, Apple will add new services to ensure loyalty. For another $25 there will be iTunes Match, which will enable users to update iTunes titles with songs not bought from Apple automatically. PhotoStream will store as many as 1,000 recent snapshots. Besides better integration with Twitter, iOS 5 will feature iMessage, so customers will be able to text one another across wireless carrier barriers.
Assuming this all works, iOS 5 could serve as a huge annuity for Apple, ensuring a constant stream of sales from hardware, software and services. Now, the world's most valuable company, with a market capitalization of nearly $380 billion, Apple's value could skyrocket even further.
By contrast, HP's value is only $51.5 billion, IBM's $223.8 billion, Amazon's $109.3 billion and Google (with Motorola Mobility) is $188.9 billion.
So the stage is set. Once combined iOS 5 and iCloud process begins, Apple's huge gamble starts. This is clearly something Jobs strategically planned in the months and weeks before his death Oct. 5.
Now, it will be up to successor Tim Cook and his team to execute and the Apple technical system to deliver. Over time, they'll have to respond to tactical competition from Google, Amazon and potential disrupters of the technology eco-system.
At 35, Apple may well be taking its biggest-ever leap. Sadly, it will be without Jobs at the helm.
© Copyright IBTimes 2023. All rights reserved.