iPad 3 – Top 10 Games You Should Download In 2012 (Download Links)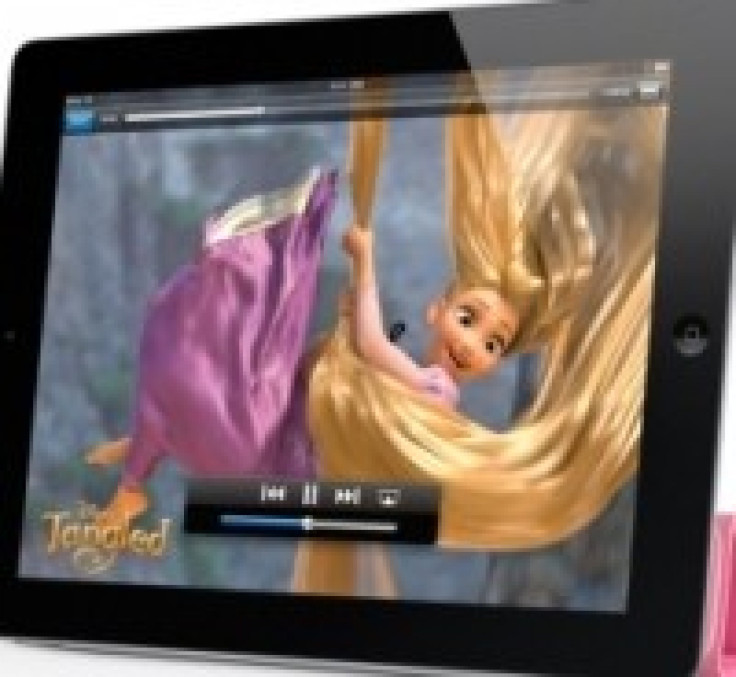 Did you order you new iPad? If you already did, then you will need a few games to show off the tablet's amazing Retina Display. There are a host of games to choose from with different genres but similar addictive gameplay and awesome graphical output.
Here are the 10 you should look to download this year.
Plants vs. Zombies HD: Plants vs. Zombies HD is one of the best games of last year and the winner of over 20 Game of the Year awards. The game has been developed by the famed creators of Bejeweled, Peggle, Zuma and Bookworm. Your only aim is to defend your home against a host of invading fun-loving zombies with as many as 49 zombie-zapping plants that will slow down, confuse and destroy all 26 types of zombies before they reach your door.
The new version (1.0.5) has managed to keep the game bug-free as much as possible to help you concentrate. The game will cost you $6.99.
Angry Birds Season HD: Angry Birds Seasons takes the addictive gameplay of the first Angry Birds title to a whole new level. From Halloween to Chinese New Year, the birds are celebrating different festive seasons around the world. With more than 260 levels, which are amazingly complemented by regular free updates, these special episodes offer challenging destruction of pigs and discovering golden eggs. Angry Birds Seasons HD is available for $1.99.
The new version (2.3.0) takes place during the Cherry Blossom Festival in the springtime which the Birds are celebrating with a trip to Japan. However, the pigs are not too far away and the Birds look forward to go against the green horde. The new version provides fifteen new intriguing levels in the shadow of Mount Fuji and there are two new bonus levels to enjoy.
Fruit Ninja HD: Fruit Ninja lets you be the bringer of sweet, tasty destruction with every slash. You can swipe up to eight fingers across the screen to slash fruit like a skilled ninja, and take in all of the crisp detailed effects which have been radically improved from the iPhone version. There are two games modes in single player and worldwide leaderboards using Game Center.
The newest version (1.7.4) has arrived with a new blade, a new fruit – peach – and an amazing new background. The link to the Fruit Store has also been added where you can grab some awesome Fruit Ninja plush toys. The game is available for $2.99.
Labyrinth 2 HD: Labyrinth 2, the sequel to the very popular Labyrinth game, now supports the new bigger levels as well as the hundreds of thousands of iPhone/iPod touch levels already created by the community. The game includes new game elements like cannons, bumpers, multiple balls, doors, magnets, fans, re-sizers, merry-go-rounds, duplicators, lasers and more. You can also create your own levels and share them instantly with your friends and the world. The game supports up to 4 player multiplayer over Wi-Fi or Bluetooth.
The new 1.5.1 version offers iPad retina graphics improvement and fixes multitasking bugs. There are in-game graphics improvements as well, and the game is available for $7.99.
Osmos: Osmos for iPad lets you enter an amazing physics-based eat-'em-up universe with part ambient and cosmic simulator and partly "Darwinistic" game of survival. Your only aim is to grow by absorbing smaller motes. However, to propel yourself, you must eject matter behind you that will cause you to shrink. From this fundamental balance, Osmos leads the player through ambient playgrounds, deep solar systems, competitive petri dishes, dense mote-fields, and more.
The game's amazing features include multitouch awesomeness where you can pinch to zoom, tap to eject and flick to warp time. There are two game modes – Odyssey and Arcade. Whereas the Odyssey mode is a 27-level guided tour through the Osmos universe, the Arcade mode allows you to play any level type at your choice of difficulty. This makes a total of 72 addictive levels total.
There are eight distinct level types – Ambient, Antimatter, Solar, Sentient, Impasse, Warped Chaos, Epicycles, and Repulsor, and as many as 13 lucky achievements to be earned with OpenFeint integration. The new 1.6.4 version supports Game Center support and you can also skip up to three levels if you are stuck in the Odyssey. The game is available for $4.99.
Command & Conquer – Red Alert: Take control of the Soviets, the Allies, or the Empire of the Rising Sun with overwhelming RTS (Real-time strategy) firepower and superior HD-quality graphics through 15 addictive combat levels in Command & Conquer – Red Alert. The popular PC game from EA on iPad offers triple-touch Selection Box with 1.5X larger map views.
There are also six bonus Skirmish Maps and "The Rising Sun" Expansion Pack. You can choose from 3 three levels of difficulty, from Easy to Hard in the Skirmish Mode. The game's reactive combat system places you into the action with the triple-touch Selection Box, allowing you to quickly choose and send combat units into battle. You can also take advantage of a higher zoom level for tactical control.
You will be battling your friends via local WiFi and Bluetooth Multiplayer and the newest version (1.8.20) promises additional behind-the-scenes adjustments to improve overall functionality. The game is available for $4.99.
Scrabble: Scrabble from EA offers you a host of ways to play the game. You can challenge friends via Facebook and Pass 'N Play with up to 4 players. You can also play solo against computer opponents. There is an option to download the FREE SCRABBLE Tile Rack App and turn your iPad into a personal tile rack, and play with up to 4 players and virtually flick tiles from your device onto the iPad board.
You can also become a SCRABBLE master with the exclusive TEACHER FEATURE where you can see what your best word could have been after every turn. The new version (1.15.71) has fixed the "big tile" issue many players experienced when moving their game tiles to various points on the board. The game is available for $9.99.
Real Racing HD: Real Racing HD is a treat on the new iPad's Retina Display and offers the most realistic racing experience available. There are 12 stunning tracks to choose from with a massive single player career mode. You can unlock up to 48 cars by winning 76 events and compete in global online leagues and leaderboards via cloudcell.com. You can also play songs from your personal music library while racing. There are six modes to choose from with a Quick Race or becoming a world champion in the massive Career Mode. Participate in the in Time Trial, join an Online League or challenge friends and rivals in Local or all-new Online Multiplayer via Game Center.
The new version (1.04) lets you invite friends with Real Racing HD to play via Game Center. You can also use any combination of invitations and auto-matching for up to 4 people. Minor bug fixes and improvements have been made. The game is available for $4.99.
Fieldrunners: Fieldrunners is an award winning game with amazing visual style with HD graphics. The game is highly balanced with attractive gameplay. The TIME Magazine previously ranked Fieldrunners in its Top 10 Video Games amongst Grand Theft Auto IV, Rock Band 2, and many more. The new 1.1.4 version offers more graphical stability. The game is available for $7.99.
Mondo Solitaire: The Mondo Solitaire provides ultimate Solitaire experience for your iPad. There are over 100 games and over 200 different combinations of gameplay such as Klondike and FreeCell, plus many new games to discover from Angkor Wat to Xerces. The Mondo Solitaire is a true casual game you can play whenever and wherever, and dismiss quickly to surf the web or send messages. When finished, simply tap on the game application's icon and head right back into the action.
The game's newest version 1.0.7 fixes the reported crash on launch with various optimizations. The game is available for $5.99.
© Copyright IBTimes 2023. All rights reserved.