iPad 3 Release Date: Apple Reportedly Set for March 23 Launch in Germany with Siri on Board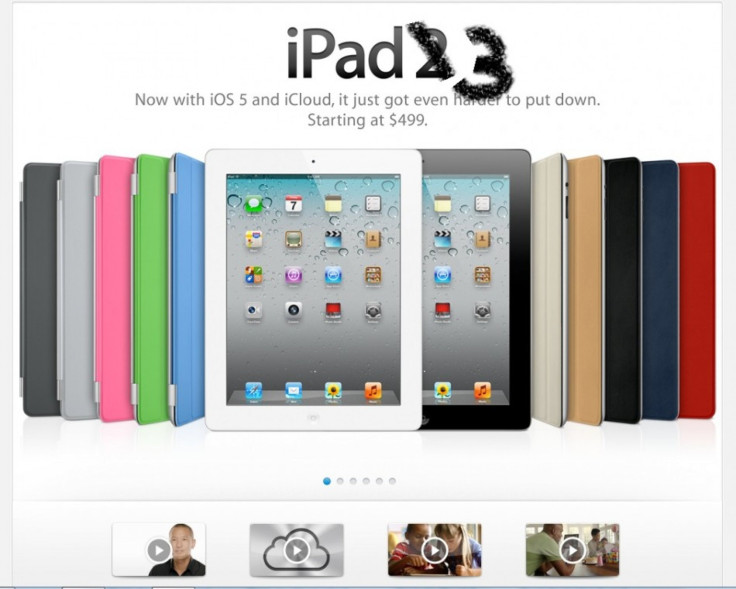 When is the next generation iPad finally getting released? Amid increasing rumors, latest reports suggest that Apple will launch the highly anticipated tablet in Germany March 23.
The news has come from a German site iFun.de, claiming to have the scoop on the release date for Apple's upcoming iPad, at least in Europe, according to a Redmond Pie report.
The report further stated that even Redmond Pie's German brethren believe that the iPad 3 will go on sale on March 23rd in their country, though the site does not go on to mention release days elsewhere.
iFun.de cited its Asian sources' speculations about iPad 3 and said that the device would not only have a faster processor and better furnished screen, but also Apple's personal voice assistant Siri.
Chinese Web site Apple Pro also came up with several details about the expected specifications of the third generation iPad. According to it, the device will have a dual-core processor, a variant of the A5 called the A5X, a camera capable of shooting video at 1080p and the Siri personal assistant.
The site also reported a front glass panel which it believed was for iPad 3 and said that it looked pretty much like iPad 2 panel. The only exception was a slightly longer ribbon cable.
iPad 3 will run on iOS 5.1 and would hit U.S. in mid-March, coming to the UK, Japan, France and Germany in April, the report claimed.
However, iFun.de declined the April launch in Germany, betting on March 23 as the potential release date for the iPad 3, which goes against the highly rumored March 7 launch for the device.
Various reports also suggest that Apple might delay the release of iPad 3 due to the iPad trademark issue in China. Apple's iPad tablets have been banned in China over a sour trademark dispute between the Cupertino tech giant and Proview - a bankrupt Chinese company.
Starting from a much improved processor to super-fast docking ports, a whole lot of rumored features has been associated with the upcoming tablet. While some of the features seem to be very unlikely, there are others that Apple can't afford to ignore to integrate in the iPad 3 to maintain its lead in the tablet war.
In a recent report, MacRumors claimed to have acquired a leaked photo of iPad 3 suggesting that the device will come with the same 9.7-inch size display, with a high resolution screen of 2048x1536 which is four times the number of pixels of the current iPad 2.
A DigiTime report talked about the same specifications, adding that the device will also have dual-LED light bars to strengthen the brightness of the panels.
Rumors were also heard about Apple utilizing IGZO (indium gallium zinc oxide) flat panels instead of IPS (in-plane switching panels) in its next-generation mobile display products such as iPad 3.
The next iPad is highly expected to be compatible with long-term evolution (LTE), a wireless network that gives access to data more quickly. Bloomberg reported recently that Apple has been working on making the iPad compatible with LTE.
Carriers such as Verizon Wireless (VZ) and ATT Inc. (T) are rolling out LTE networks to give users faster access to data, the report has stated.
Since iPad's rival products are continuously coming with more powerful and improved cameras, it's time for Apple to empower its tablet with a more enhanced camera, at least a 5 megapixel camera (superior to that would be even better) with dual-LED flash, capable of taking both stills and full-HD videos.
Must Read:iPad 3 Release Date 2012: Right Time to Sell Your iPad 2 ?
Must Read: Apple iPad 3 Release: iFixit Examines Purported Retina Display, Confirms 2048x1536 Resolution
© Copyright IBTimes 2023. All rights reserved.