Iran Deal Will Be Difficult To Defeat In Congress Despite Republican Opposition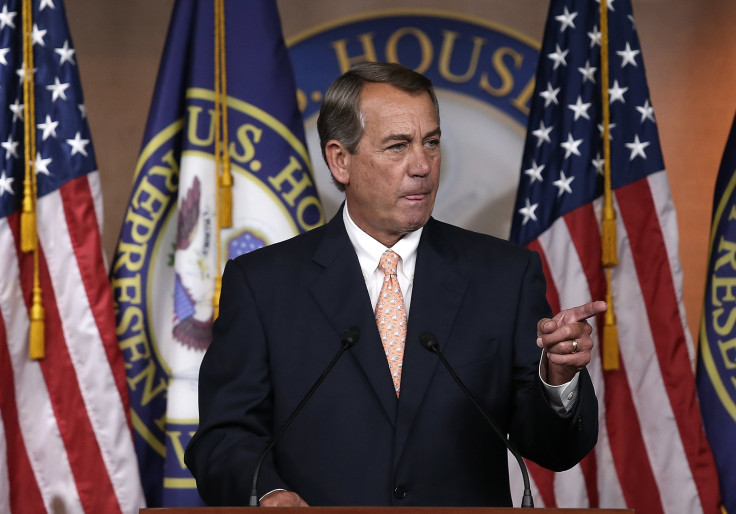 WASHINGTON -- Congress is going to have a difficult time bringing down the deal President Barack Obama's administration has struck with Iran. But that doesn't mean Republicans -- who overwhelmingly oppose the deal -- weren't quick to criticize the agreement.
"The American people and our allies were counting on President Obama to keep his word. Instead, the president has abandoned his own goals," House Speaker John Boehner, R-Ohio, said Tuesday. "His 'deal' will hand Iran billions in sanctions relief while giving it time and space to reach a breakout threshold to produce a nuclear bomb -- all without cheating. Instead of making the world less dangerous, this 'deal' will only embolden Iran -– the world's largest sponsor of terror -– by helping stabilize and legitimize its regime as it spreads even more violence and instability in the region. Instead of stopping the spread of nuclear weapons in the Middle East, this deal is likely to fuel a nuclear arms race around the world."
Senate Majority Leader Mitch McConnell, R-Ky., said the Senate will undertake a review of the deal. "The comprehensive nuclear agreement announced today appears to further the flawed elements of April's interim agreement because the Obama administration approached these talks from a flawed perspective: reaching the best deal acceptable to Iran, rather than actually advancing our national goal of ending Iran's nuclear program," McConnell said. "The Senate must now weigh why a nuclear agreement should result in reduced pressure on the world's leading state sponsor of terror. We'll hold hearings and examine the agreement, including several aspects that are particularly integral to understanding what concessions the Iranians were able to secure from the Obama administration."
Nuclear Arsenal by Country | FindTheData
Under legislation passed by Congress in May, the legislative branch now has two months to review the deal. During that time, Obama is limited in his ability to waive certain restrictions that were previously passed. Congress can then hold a vote.
But Obama can veto any disapproval legislation. And he has made it clear that he would do so if necessary. "I am confident that this deal will meet the national security interest of the United States and our allies," he said announcing the deal. "So I will veto any legislation that prevents the successful implementation of this deal."
With enough Democrats in the House backing the president -- likely to be led by Minority Leader Nancy Pelosi of California, one of the most effective whips in Congress in decades -- it is unlikely Republicans will have enough votes to override the veto. And that will allow the deal to stand.
"The historic nuclear agreement announced today is the product of years of tough, bold and clear-eyed leadership from President Obama," Pelosi said. "A nuclear-armed Iran is unacceptable to the United States, unacceptable to Israel, and unacceptable to the world. Aggressive restrictions and inspections offer the best long-term plan to stop Iran from building a nuclear weapon. Congress will closely review the details of this agreement."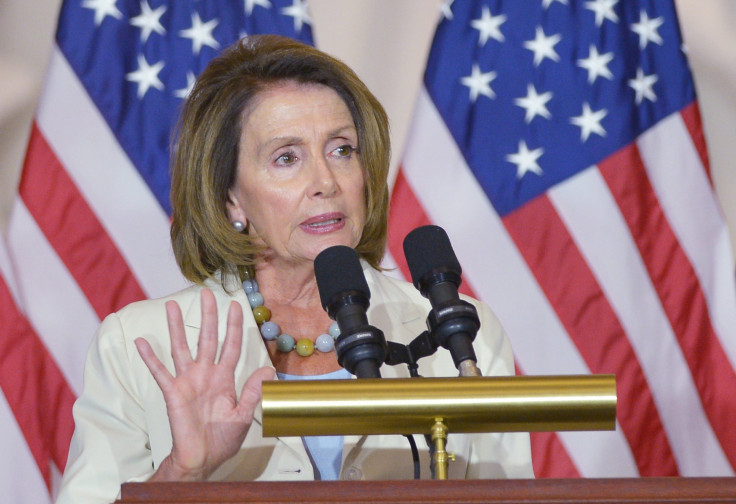 With two months to debate the deal, it's likely that a lot of opposition will come pouring in from Republicans over the next few weeks.
"This proposed deal is a terrible, dangerous mistake that's going to pave the path for Iran to get a nuclear weapon while also giving them tens of billions of dollars of sanctions relief," Sen. Tom Cotton, R-Ark., a strident opponent of any deal with Iran, said on MSNBC's "Morning Joe." He continued: "We're even lifting the arms embargo at a time when they're destabilizing the entire Middle East. The American people are going to repudiate this, and I believe Congress will kill the deal."
Some Republicans took a more measured response. Sen. Dan Coats of Indiana, who is retiring at the end of next year, encouraged Congress to review it.
"This deal intends to slow down Iran's march to nuclear weapons capability, but even the White House concedes that this agreement will not permanently stop Iran's nuclear ambitions," Coats said. "Now that Congress has an opportunity to review the pending deal, every member must evaluate what it will mean for our nation's security, both now and in the future, when the agreement's terms have expired. We must not be persuaded by the coming public relations campaign that will trumpet a victory for diplomacy before we clearly know what our diplomats have given up in a desperate effort to get a deal. Similarly, we must not accept the false choice between a bad deal and war, which also will be part of the PR effort."
Sen. Rob Portman, R-Ohio, who is up for re-election next year, also didn't entirely rule out supporting the deal. "I look forward to reviewing details of the nuclear agreement reached earlier today in Vienna. As I have said since the start of this process, I will weigh this agreement on the merits," Portman said. "I will be reviewing whether it is enforceable — both through effective international monitoring and the ability to reimpose sanctions if violations occur while assuring that sanctions relief is not given unless and until Iran meets its commitments — and whether the agreement prevents Iran from developing a nuclear weapon capability. This is of the utmost importance for our own national security, as well as for our close allies in the region such as Israel. Congress has a responsibility to carefully review the agreement to ensure it is in the best interests of our national security."
© Copyright IBTimes 2023. All rights reserved.