Isabel Mercedes Celis Missing: FBI Sends In Search Dogs As Police Investigate Sex Offenders In The Neighbordhood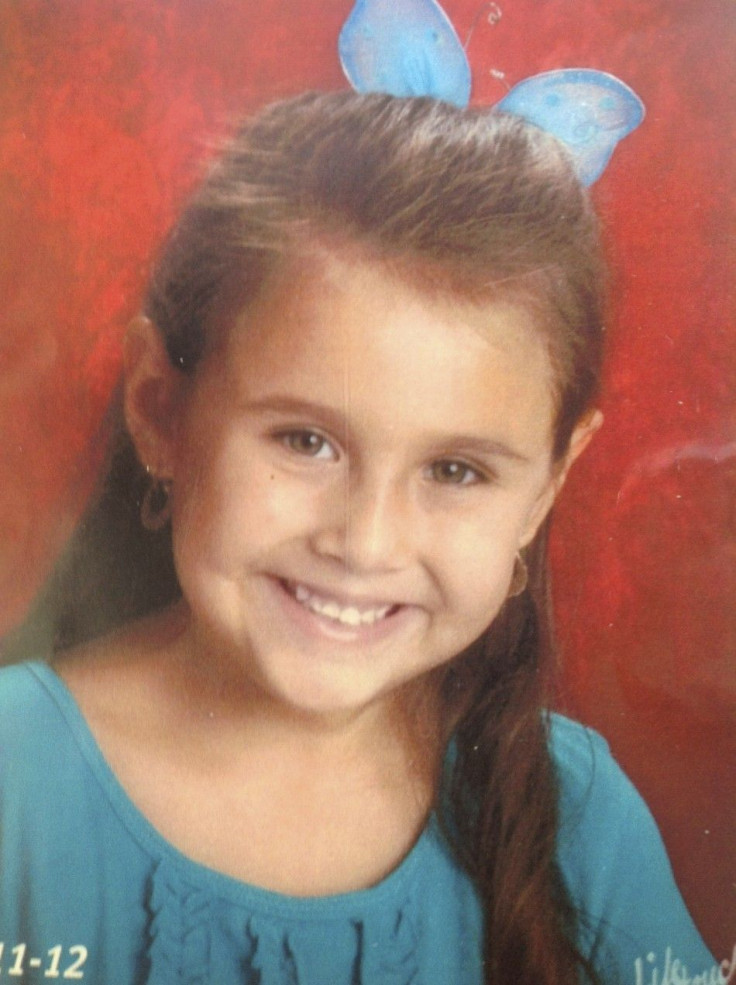 On Monday, FBI dogs trained for urban searches were sent in to the Tucson home where 6-year-old Isabel Mercedes Celis disappeared as local authorities, state officials and federal agencies frantically search for the first grader they believe was abducted.
After two days of searching, officers from several agencies failed to locate Celis, who was last seen by family members in her bedroom at 11 p.m. on Friday. She was discovered missing from her bedroom approximately 8 a.m. on Saturday and police were immediately notified, reported the Associated Press. On Monday, the FBI offered assistance by using search dogs to track down Celis.
We have deployed the dogs and they're working at the residence, Sgt. Marco Borboa said Monday, reported the AP.
Police officials have cordoned off the block where Celis went missing as they continue their frantic search for the missing girl. More than 150 law enforcement officials have been involved in the search effort as they search a three-mile radius around the Celis's home.
We've used just about every resource we could find to try and locate Isabel, said Tucson Police Chief Roberto Villaseñor, reported the Arizona Daily Star.
Villaseñor said that officers have served at least two search warrants as they search for the Celis. Police said that Becky and Sergio Celis, Isabel's parents, were working with officials to help locate their youngest daughter, reported the AP.
We're not ruling anything out of the investigation at this point because we really need to keep our mind open about all the information that's been brought to us, Villaseñor said. The family has been cooperating with us.
In addition to the search dogs, authorities have also started the process of investigating sex offenders in the area. They are looking at all possible scenarios as they determine how and why Celis was taken.
Volunteers have also been involved in the search. Hundreds of local residents have been putting up fliers around the neighborhood and in surrounding areas, including gas stations, malls and fast restaurants reported the AP.
A Facebook page has also been created called Find Isabel Mercedes Celis, with many individuals writing their best wishes to the family, praying for Isabel's return.
My prayers are with little Isabel and her family, wrote Facebook user Denise Denomy. May she be found swiftly and safely.
I used to live in Tucson and that will always be my home and it hurts my heart to see this!, wrote Facebook user Cynthia Ortega. I will spread the word over here in Yuma, AZ...Lets hope and pray we can get her back safely :)
I pray for babygirl Isa! May she return safely in your arms, wrote Facebook user Jerri K Taylor- Boerum. As a mom, an aunt, a cousin ans sister..I can only imagine the pure hell and terror you all are feeling....I pray she returns safely very soon! If you need volunteers, especially on the Northwest side or assistance with a fundraiser to aid in search efforts or what have you, please let me know. Godspeed return little Angel!
On Sunday night, hundreds attended a candlelight vigil at an empty parking lot near the home of Isabel, praying for the little girl's safe return.
We don't know who's out there right now, said Ron Redondo, who's 14-year-old daughter attends school with Isabel's older brother, reported the AP. We don't know if this was a random act or somebody's out there looking for kids.
Erin Cowan, who previously worked with Isabel's mother at Tuscon Medical Center, brought her 7-year-old daughter to the vigil. Having a child around the same age as Isabel, made her extra cautious about protecting her own children.
I put two by fours in their windows this morning, said Cowan, who also has a 12-year-old son as well, reported the AP. I guess you can't be too careful, sadly.
Villaseñor that authorities will do all they can to find the girl.
As long as we feel there's a need to continue to search, we will do so, he said Sunday in a news conference, reported Fox.
Isabel's parents attend mass on Sunday, surrounded by a large group of supporters.
They were very upset, said Leon Mazza, a deacon at St. Joseph Parish, according to Fox. We didn't ask for any information. We just let them know if they need help, come see us.
Police have not identified a suspect in the disappearance.
© Copyright IBTimes 2023. All rights reserved.