Is It Safe To Walk In Florida? Orlando, Tampa, Jacksonville Among Cities Not Safe For Pedestrians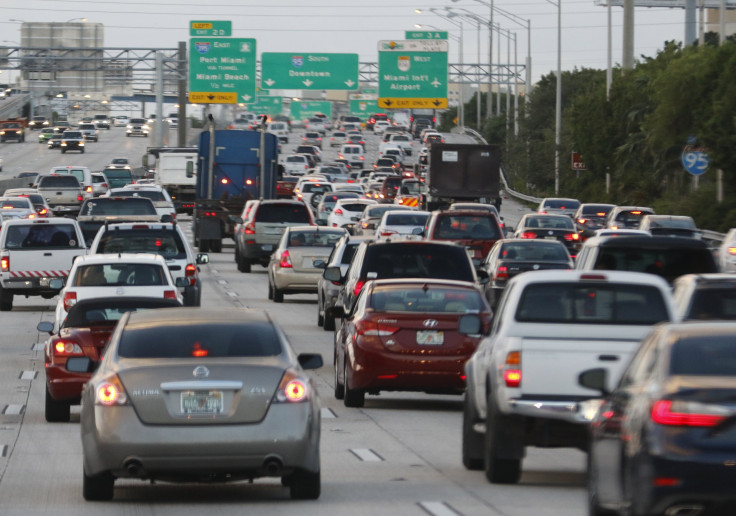 Florida may not be the safest place to live, according to a new study.
Smart Growth America – an advocacy group that aims to improve communities and neighborhoods – released a ranking of metro areas in the country that are perilous for pedestrians by looking at the number of pedestrians struck and killed by vehicles in comparison to metro area populations. Their observations also included racial and income-based examinations of those most at risk.
The Sunshine State was home to seven of the top most dangerous metro areas for walking in the United States, the study said. These areas included Cape Coral-Fort Myers, Palm Bay-Melbourne-Titusville, Orlando-Kissimmee-Sanford, Jacksonville, Delton-Daytona Beach-Ormond Beach, Lakeland-Winter Haven and Tampa-St. Petersburg-Clearwater.
As a result, Florida was also ranked the most dangerous overall in the country for 2016, with total pedestrian deaths from 2005 to 2014 at 5,142. The annual pedestrian fatalities per 100,000 people was averaged at 2.66 and their 2016 Pedestrian Danger Index – a calculation of the portion of commuters who travel to work by foot and pedestrian-death data – was 177.
Despite the poor ranking, Florida's record has actually improved from an earlier version of the study.
"Many of the communities have gotten better over time despite the fact they're at the bottom of the ranking," Emiko Atherton, director of the National Complete Streets Coalition, told Tampa Bay Times. "Communities in Florida need to keep up that good work."
The study ranked a total of 104 of the largest metro areas in the U.S. Individuals of color and seniors were overrepresented in the study, with non-whites making up 34.9 percent of the national population but accumulating 46.1 percent of pedestrian deaths.
The design of streets is one of the reasons fatal collisions occur because a majority of pedestrian deaths by vehicles involve speeding cars and dismal infrastructure, the study stated. It called on policy makers to find ways to "protect people from being struck and killed by cars while walking."
© Copyright IBTimes 2023. All rights reserved.