Ivanka Trump 'Snubbed' Donald Trump During 2016 Elections; First Daughter Didn't Vote For POTUS
KEY POINTS
Ivanka Trump didn't vote for Donald Trump in the 2016 presidential elections
Ivanka Trump used to be a Democrat
Ivanka Trump wasn't able to change her party affiliation in time for the elections
Ivanka Trump reportedly has a very close relationship with Donald Trump. However, the first daughter didn't support the POTUS during a time when he needed it the most.
In 2016, Trump campaigned to become the president of the United States. However, Ivanka and her brother, Eric, didn't vote for their dad in the New York Republication primary.
According to Express, the snub wasn't necessarily intentional. But since both Ivanka and Eric hadn't registered as Republicans in time for the March 25 deadline, they couldn't cast their vote in favor of the POTUS.
Trump's two children with his ex-wife, Ivana Trump, were previously registered as Democrats. Since they were residing in New York, they were required to declare their party affiliation more than six months before a primary in order to vote.
Following the incident, the Trump family decided to educate the voters especially those who are residing in New York.
" Our experience in New York, and inability to change our party affiliation so that we could vote for our father in the New York primary, was the reason that we proactively began making videos last year to educate voters on a state-by-state basis on what is required in order for them to vote in their own state primaries," they said in a statement.
Meanwhile, Ivanka and the POTUS are tight with each other. Growing up, the first daughter always made it a point to please her father. After Trump and Ivana divorced, Ivanka made a conscious effort to spend time with her dad even though she was living with her mom.
In the book "Kushner Inc.," author Vicky Ward said that Ivanka would always check up on her dad before going to school. She also called him regularly, and she was happy that the POTUS always picked up her calls.
"Whether out of insecurity or love – or a combination of both – Ivanka never stopped trying to please him. Multiple people noticed that [Ivanka would] regularly wander into the Oval Office, often with a child in tow, and talk to Trump in a singsong voice. He'd call her 'baby' or pat her on the bottom," she said.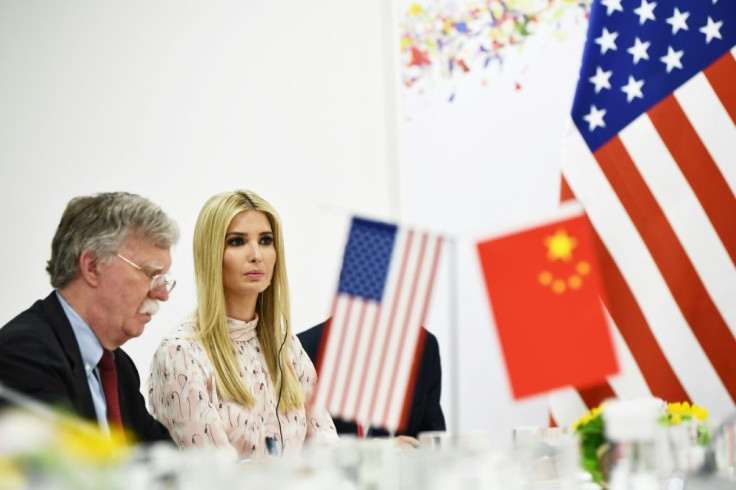 © Copyright IBTimes 2023. All rights reserved.
FOLLOW MORE IBT NEWS ON THE BELOW CHANNELS