'iZombie' EP Says Liv's Mom, Brother May Finally Return In Season 5
Liv's mom and brother may finally make a reappearance in the fifth and final season of "iZombie."
In a recent interview with TVLine, executive producer Rob Thomas said that they've always wanted to bring back Eva (Molly Hagan) and Evan (Nick Purcha) to the series, but the several relevant storylines on the show have prevented them from doing so.
"It hasn't been a lack of desire on our part to get to it. The scripts are too cramped to open up that new avenue," Thomas said of why viewers haven't seen Liv's (Rose McIver) mom and brother since their last appearance in the Season 2 opener. "But never say never. In Season 5, having some bit of resolution for that family is tempting, because they really have kind of fallen off the planet."
Thomas revealed that there was actually a scene written for the Season 4 premiere in which "Evan and Eva had gotten infected with the zombie virus, and they were having a gourmet, Liv-prepared brain meal — the first time that the mom and brother got to eat any brains other than tubes." Sadly, the said reunion scene never made it past the script stage, as it was cut for time.
But in the event Eva and Evan came back next season, the mother and son may not necessarily be members of the undead. "If we do write a finale for them, they may not have gotten turned, because we may just try to feel what's right in the moment," Thomas said.
McIver also explained last March why Hagan and Purcha didn't end up reprising their roles in Season 4. "We have so many storylines that we are servicing in this show, and we have so many regulars with their own storylines, that it hasn't made sense quite yet for that to be a focal story point," McIver said (via TVLine) when asked if there's a plan to bring Liv's family back to the show. "But it's definitely hovering there. I hope we come back to that soon."
Though viewers haven't heard anything about Liv and Evan's dad, Thomas previously said that the Moore patriarch is actually alive and out there. As a matter of fact, there was actually a plan to introduce Liv and Evan's dad during the show's sophomore run.
"We have been talking about Season 2 as being the Season of Dads," Thomas told TVLine in 2015. "We might meet several people's dads in Season 2, including [Liv and Evan's]. We kept him intentionally unmentioned because we hadn't worked out how we wanted to bring him in or what we wanted to do with him… We have a desire to do it, and I think we have a neat backstory on their dad."
Would you like to see Liv reunite with her family in Season 5 of "iZombie"? Sound off in the comments section below!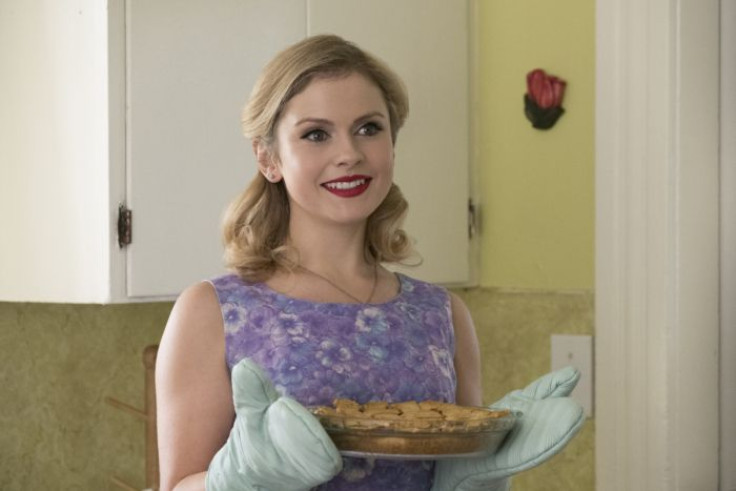 © Copyright IBTimes 2023. All rights reserved.