'iZombie' Set To End After Season 5; Rose McIver, Rahul Kohli React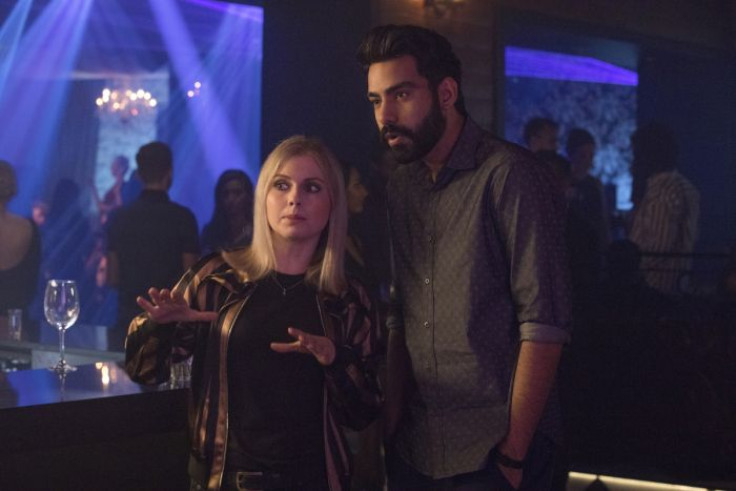 "iZombie" is coming to an end.
In announcing its fall 2018-19 primetime schedule Thursday morning, The CW revealed that the zom-com-rom-dram will wrap after its Season 5.
The announcement isn't really a surprise as executive producer Rob Thomas tweeted prior to the show's Season 5 renewal that "iZombie" needs one more season to conclude its story.
Shortly after the network confirmed Thomas' plan to end the show after next season, Rose McIver took to Twitter to tell fans that she'll do everything she can to make the final run of the series the best one.
"So the fifth season of #iZombie will be our last. I am therefore committed and excited to make it the best one yet!" tweeted McIver who plays Liv Moore on the series. "Really proud to be on a show that celebrates the misfits and I pinch myself every day that I get to be a part of the 'iZombie' world with you guys. Thank you."
In a follow-up tweet, McIver asked her Twitter followers how they think the series would end. "I know people who know people," the 29-year-old New Zealand actress added, "as the writers' room sends all my emails to spam folder."
Rahul Kohli, who plays Ravi Chakrabarti on the series, also addressed the news on Twitter. But instead of bidding farewell, the actor took the opportunity to thank the fans once again.
"There it is folks, #iZOMBiE Season 5 will be our last and final season," he tweeted. "We don't actually have to say our goodbyes for some time yet so today I just want to thank this fandom for supporting our show, without you this announcement would have happened years ago!"
When a fan replied that she's sorry about the news, Kohli replied that she shouldn't be. "Five years is a fantastic run," the 32-year-old English actor explained. "Not only to do we get to say goodbye to our crew and each other properly, we also get to finish our story. Not many shows get to do that. Also, have you seen the guys I work with?! They're gonna be in new shows/films before we even wrap!"
Though the cast and crew have yet to film Season 5, Kohli tweeted that he's going to miss "every single person on that set with me, every single person who wrote something that he said and every single person that created him long before I even knew what a Chakrabarti was."
Are you sad that the show is ending after Season 5? Tell us what you think in the comments section below!
"iZombie" airs Mondays at 9 p.m. EDT on The CW.
© Copyright IBTimes 2023. All rights reserved.