'iZombie' Season 3, Episode 11 Synopsis Released: What Will Happen In 'Conspiracy Weary'?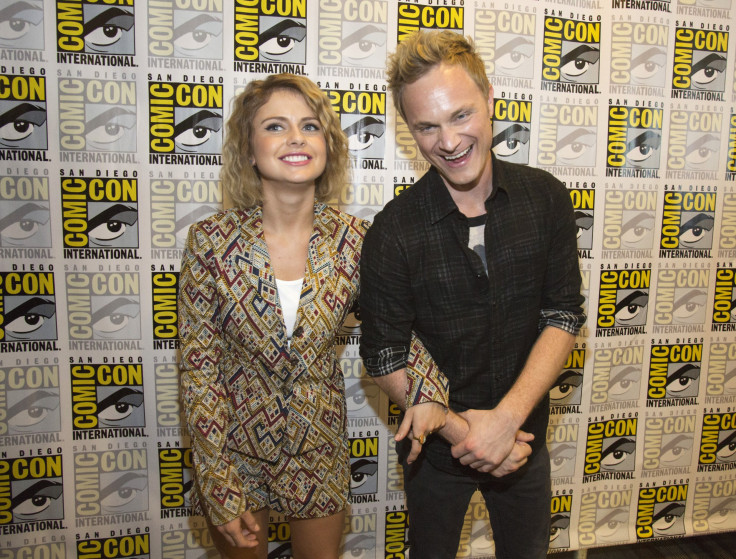 Liv (Rose McIver) and Blaine (David Anders) are teaming up in Season 3, episode 11 of "iZombie."
According to the synopsis for this week's episode, titled "Conspiracy Weary," Liv and Blaine work together to rescue Don E. (Bryce Hodgson) from the zombie truthers who are holding him hostage. But as seen in the trailer for the episode, saving Blaine's right-hand man won't be that easy. In fact, at some point in the preview clip, Blaine finds himself locked up in an improvised cage as Harley Johns (Andrew Caldwell) — head of the zombie truthers — holds him at gun point.
It's unclear how Liv, Blaine, Don E. and Ravi (Rahul Kohli) will get out of the zombie truthers' hideout, but promotional photos for the episode suggest that Chase Grave (Jason Dohring) and his Fillmore-Graves private army will interfere with the rescue mission.
READ: Does "Supergirl" star Katie McGrath want to appear on "iZombie"?
The synopsis for episode 11 also reveals that Liv and Blaine are going to eat the brains of a conspiracy theorist. But as the unlikely allies search for conspiracy theories that may or may not exist, paranoia ensues.
Meanwhile, Major (Robert Buckley) continues to enjoy the company of his new "friend," Shawna (Sarah Jurgens). As seen in the trailer, Major and Shawna become closer to one another as they share more intimate moments in bed.
Shawna made her first appearance at the end of Season 3, episode 9. In the episode, Major found out that Ravi had been hiding his hate mails from him since he was identified as the Chaos Killer. Most of the letters that Major has read express animosity towards him, but not the one that came from Shawna. "I know how crazy it must be to get a letter like this from a total stranger but I was also accused of something I didn't do. If you ever need a sympathetic ear, I've got two," read Shawna's letter.
Although Major initially commented that Shawna might just be messing with him, he ended up calling the phone number included in Shawna's letter and invited her to his place. In Season 3, episode 10, Major and Shawna slept together and even built a makeshift "special hideaway" they called "Fort Lust." Liv also met Shawna for the first time in the episode.
Intrigued by Shawna during their brief encounter, Liv — as revealed in the synopsis for episode 11 — finds herself researching about her.
"iZombie" Season 3, episode 11 airs on Tuesday, June 13 at 9 p.m. EDT on The CW. Watch the trailer for the episode below:
© Copyright IBTimes 2023. All rights reserved.