Jake Paul Helps Rescue Hurricane Harvey Victims, Gets Exhausted And Emotional [WATCH]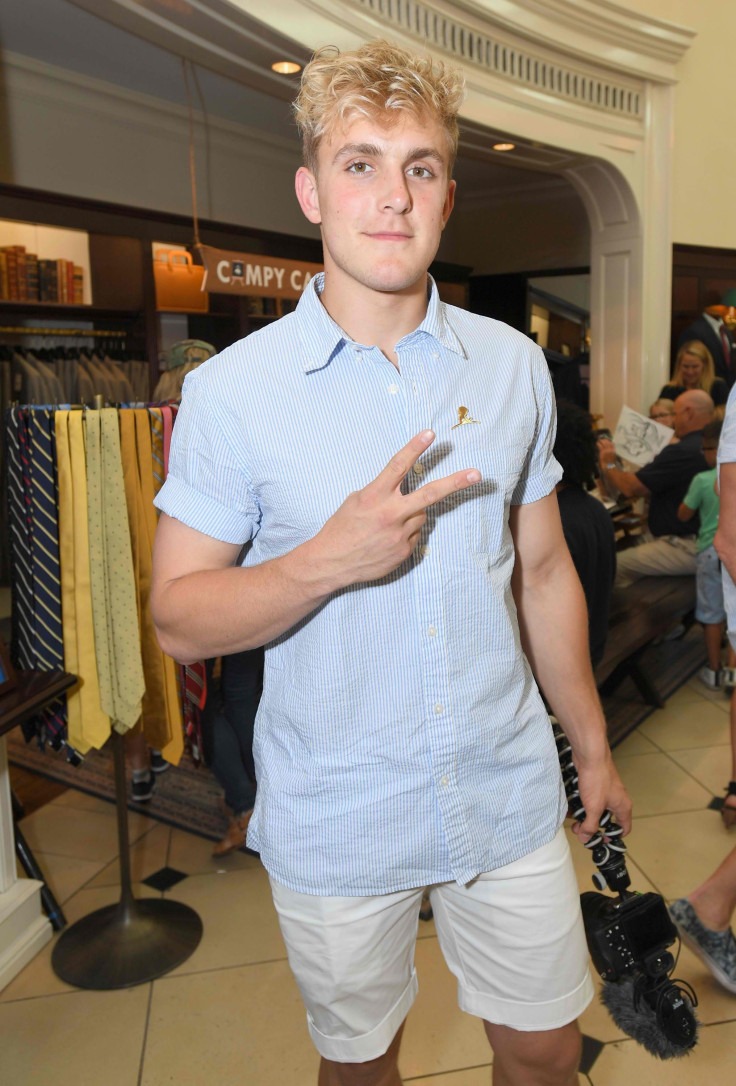 Jake Paul showed the other side of him when he reached out to help the victims of Hurricane Harvey.
Paul is popular with his pranks. In fact, there were rumors that Disney dropped his role from sitcom "Bizaardvark" after he terrorized his neighborhood with his mischievous acts. However, just recently, the YouTube personality surprised many when he shared an emotional vlog about rescuing the Hurricane Harvey victims.
In the clip, Jake reaches out to one fan to stay in his place in Houston to be near the area because he wants to help the rescue operation. They are 10 minutes away from the flood and shelters. The YouTuber encourages everyone to be thankful and grateful. He also announces that they are doing everything to help the Hurricane Harvey victims.
Paul and his friends have been driving around the flooded neighborhood in Texas to help those families who have been stuck in their homes evacuate. "This is the most insane thing I've ever seen," Paul said.
The group has worked until late night to help more families. Just as they are about to save another family who was two hours away from them, they were advised stay put as a dam just broke.
According to Paul, aside from the flood, there is an elementary school that is being held hostage by shooters. The National Guards advised against getting there.
In another scene, Paul announces that they made it home safe. "Jake Paulers made it to safety super exhausted super emotional don't really know what to make of this like whole entire thing but it's absolutely insane," he says
According to Paul, there are still a lot of families who are stuck in their homes while the hurricane is still going across Texas and Louisiana. Meanwhile, there has been a shooting incident and the National Guard helicopters have been shot. Paul and his friends are continuing their rescue operation.
"Please get involved in any way you can. Keep on smiling. Keep on working hard. Keep on making the world a better place every single day. Help out with Hurricane Harvey and stay up to date because I don't know when we're gonna need your help next," Paul says. He adds that they might drive to Port Arthur where the hurricane is hitting right now.
Aside from Paul, a number of celebrities have extended help for the Hurricane Harvey victims by giving donations. Sandra Bullock just gave $1 million to Red Cross. The Kardashians, Jennifer Lopez and Alex Rodriguez, Nicki Minaj, Dwayne "The Rock" Johnson, Chris Brown and T.I. have also donated.
Did you expect Paul to do what he is doing right now for the Hurricane Harvey victims? Share your thoughts below.
© Copyright IBTimes 2023. All rights reserved.