James Foley Video Boycott: Should Americans Avoid Watching ISIS Behead An American Journalist?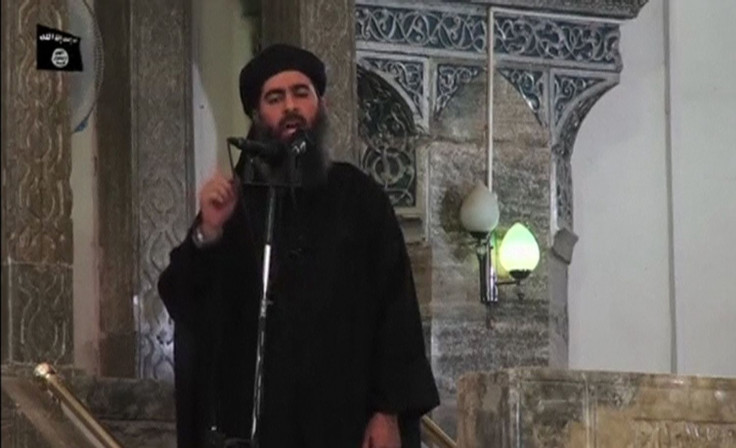 A graphic video purporting to capture slain journalist James Foley's final moments seemed to disappear from the Internet Tuesday night hours after it was posted as journalists, social media users and Foley's relatives called for its boycott in an effort to limit the reach of the terrorists who allegedly killed him. Some supporters of the media blackout said the video was too ghastly to watch, while others declared it terrorist propaganda unworthy of being shared. The hashtag #ISISMediaBlackout began trending on Twitter.
Kelly Foley, a cousin of the slain journalist, wrote on Twitter Tuesday night, "Don't watch the video. Don't share it. That's not how life should be."
The message of self-censorship stands in stark contrast to Foley's passion for transparency and conflict reporting, and has reignited a longstanding debate over how U.S. media companies shield Americans from images of war more than 13 years after President George W. Bush ordered airstrikes in Afghanistan in 2001. Throughout the conflict and the subsequent Iraq War, U.S. media leaders have struggled to provide transparent coverage while also being respectful of lost lives and while battling government efforts to obscure details from both wars.
Americans should seek out facts and make their own conclusions, said Ralph Begleiter, a journalism professor at the University of Delaware who sued the Pentagon to force the release in 2005 of pictures taken by military photographers.
"For just a second, set aside the frame of the videotape that shows the beheading and say to yourself, 'is it worth hearing the words of the guy that is holding the knife?' and I would argue that yes, it is worth hearing those words. You may dismiss them as propaganda … but hearing that individual say that the recent U.S. attacks against ISIS were the cause of this imminent beheading of an American journalist, hearing that connection made is a fact that the American public needs to know about," he said.
Brent Cunningham, deputy executive editor of the Columbia Journalism Review, a trade magazine for journalists, said media organizations should provide a link to the Foley video while also warning viewers and readers of its sensitive content.
"Nobody has to watch it, but I feel strongly that it should be available. ... The media too often sanitizes the world and I think it's important that we not do that," said Cunningham, who tried to watch the video Tuesday night, but had trouble immediately locating it online after media organizations opted not to promote it. "It's sort of like we send people off to fight and die … all around the world and then we act like we don't want to know the full extent of what that means."
Supporters of the media blackout, however, argue that sharing the video advances the terrorists' cause. Richard Vatz, a media criticism professor at Towson University in Maryland, said journalists can describe the video's message to viewers and readers without showing it.
"The fact of the beheading must not be censored by any media, but to show the act is to visit distress on public audiences, per the terroristic motivation of ISIS," he said in an email interview. "It is necessary for both print media and electronic media to adjectivally describe the gruesomeness of the beheading without providing details beyond the statement that it was a beheading. I also see no requirement for journalists to see the beheading, as, again, viewing it provides no necessary details for knowing of its existence or understanding its significance."
The video released by ISIS Tuesday shows Foley, 40, speaking beside a masked man dressed in black. At the end of the video, the executioner begins to cut into Foley's neck with a knife. The last image appears to show Foley's detached head lying on his body. It ends with a threat to behead American journalist Steven Sotloff if Obama doesn't end the strikes on Iraq.
Foley was a freelance journalist who had reported on Egypt, Syria and Libya for various publications, including Time and Foreign Policy magazines. He went missing in November 2012 while reporting near Aleppo, Syria. It wasn't the first time he was in danger. Foley and several of his colleagues were detained for 44 days in Libya in 2011, during which time he was beaten and interrogated, according to the Boston Globe.
Foley initially opted against revealing some of the details of his captivity because of safety concerns, a decision that underscores his own struggle to balance transparency against other concerns. "We decided we couldn't talk about it because it would be dangerous if they knew what we knew," he said.
The slickly produced video featuring Foley's death was originally uploaded to YouTube, but was quickly taken down by the site. YouTube also took down duplicates after they were posted, according to CNN.
The debate over how to share war images intensified in 1991, after former Secretary of Defense Dick Cheney instituted a blanket ban on news media coverage of the honor guard ceremonies that mark the return of caskets from U.S. military conflict zones. The ban remained in place during the Bush administration, when Cheney served as vice president, and was held for nearly 20 years, until Obama lifted it in 2009, according to the National Security Archive.
Media transparency during the Vietnam War has often been cited as a driving factor in American's eventual opposition to the decades-long conflict.
Journalists were among the many social media users who urged others to boycott the video Tuesday night.
Other challenged the blackout by raising questions about whether ignoring the terrorists was an appropriate response.
© Copyright IBTimes 2023. All rights reserved.