James Murdoch Steps Down as News Corp U.K. Unit Head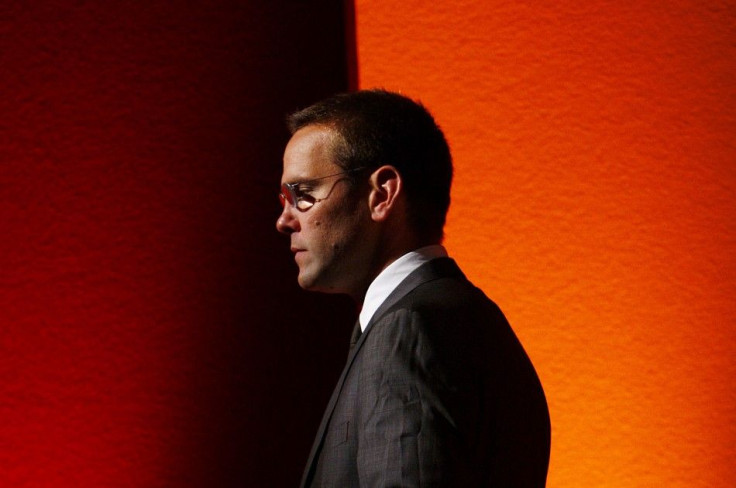 James Murdoch, the younger son of 80-year-old media mogul Rupert Murdoch, will relinquish his position as executive chairman of U.K.-based newspaper publisher News International, following a phone-hacking scandal that shut down the News of the World newspaper.
For the first time since Rupert Murdoch bought into the U.S. newspaper market in 1969, no member of the Murdoch family is holding a direct management role in the U.K. media assets of parent company New Corp. (Nasdaq: NWS), which includes the Times, Sunday Times and The Sun.
Once seen as the heir apparent to the top position at News Corp., James Murdoch has been at the epicenter of the phone-hacking scandal that broke last summer. His resignation is the latest in a serious of senior executive resignations from the U.K. unit since the scandal erupted.
Tom Mockridge will continue as News International's chief executive, while James Murdoch retains his post as the unit's deputy chief operating officer, according to a statement from News Corp. The younger Murdoch will relocate to the parent company's New York headquarters.
We are all grateful for James' leadership at News International and across Europe and Asia, where he has made lasting contributions to the group's strategy in paid digital content and its efforts to improve and enhance governance programs, said Rupert Murdoch, who is News Corp.'s chairman and CEO.
James Murdoch, who had overseen News International since 2007, appeared before Parliament's Culture, Media and Sport Committee twice last year to answer questions about the scandal, which was brought to light after reporters were found to have hacked into mobile-phone voicemails of politicians, celebrities and murdered British teenager Milly Dowler to obtain information for tabloid stories.
The tainted News Corp. subsidiary's newsgathering methods also included bribing officers.
Just hours after Rupert Murdoch launched a new Sunday edition of his Sun tabloid to replace the News of the World on Feb. 26, the police officer heading three criminal investigations centered on News International told the Leveson inquiry that the Sun operated a culture of illegal payments, the Guardian reported.
The cases we are investigating are not ones involving the odd drink, or meal, to police officers or other public officials, Deputy Assistant Commissioner Sue Akers said, according to the Guardian. Instead, these are cases in which arrests have been made involving the delivery of regular, frequent and sometimes significant sums of money to small numbers of public officials by journalists.
News Corp. shares set a 52-week high Wednesday after the news broke, before slipping back slightly. It is currently up 1.87 percent, or $0.37, to $20.18 a share.
© Copyright IBTimes 2023. All rights reserved.
FOLLOW MORE IBT NEWS ON THE BELOW CHANNELS