James Redford, Filmmaker And Son Of Iconic Actor Robert Redford, Dies Of Liver Cancer
KEY POINTS
Filmmaker and environmental activist James Redford has died after battling liver cancer
James had two liver transplants in 1993 and founded an institute to raise awareness about organ donation
James is survived by his wife, Kyle, and their children, Dylan and Lena
James Redford, filmmaker, environmental activist, and son of actor Robert Redford, has died after a lengthy battle with liver cancer. He was 58.
The news of James' death was confirmed on social media by the Sundance Institute, a nonprofit organization that was co-founded by Robert and James in 2005. The organization wrote that it was "deeply saddened" after hearing the news of James' passing before paying tribute to the late documentary filmmaker.
"Sundance Institute is deeply saddened by the loss of Jamie Redford, the accomplished filmmaker and son of Institute founder and president Robert Redford. Jamie was a fierce advocate for the power of storytelling to drive impact on the issues that matter most, critical, work that he did through @redforfcenter and in his storytelling," the organization wrote on Twitter.
Meanwhile, his wife Kyle Redford confirmed his passing in an interview with The Salt Lake Tribune. Kyle told the publication that her husband died due to "bile-duct cancer" in his liver.
She also shared the news of her husband's death on Twitter and wrote a heartfelt message for him.
"Jamie died today. We're heartbroken. He lived a beautiful, impactful life & was loved by many. He will be deeply missed. As his wife of 32 [years], I'm most grateful for the two spectacular children we raised together. I don't know what we would've done [without] them over the past 2 years," Kyle wrote on Twitter.
According to Deadline, James was diagnosed with a rare auto-immune disease called Primary Sclerosing Cholangitis. The filmmaker underwent two liver transplants in 1993 and founded the James Redford Institute for Transplant Awareness after the successful surgeries.
The filmmaker tackled subjects like dyslexia and clean energy in some of his projects. His documentary on people suffering from dyslexia, "The Big Picture: Rethinking Dyslexia," was praised by the critics as well as the audiences.
"Toxic Hot Seat," "Resilience," "Happening: A Clean Energy Revolution" are some of the other projects that he helmed.
James is survived by his wife, Kyle, and their children, Dylan and Lena.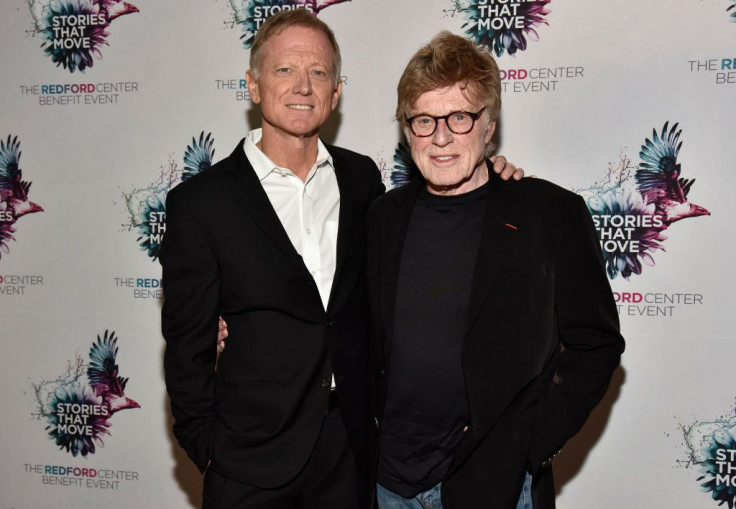 © Copyright IBTimes 2023. All rights reserved.