Jamie Foxx Promotes 'Baby Driver,' Slams His Last Film At BET Awards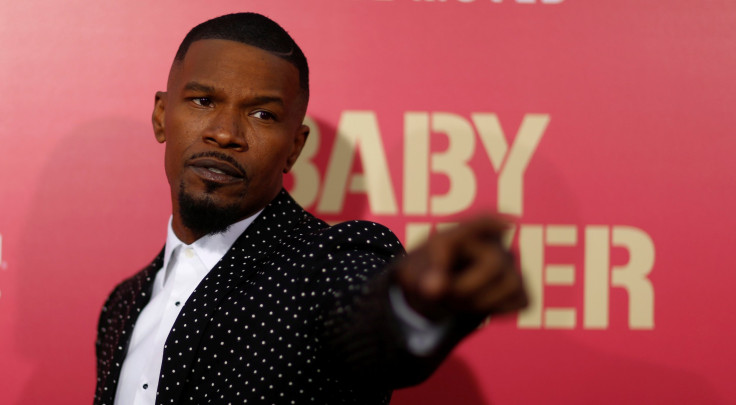 Jamie Foxx slammed one of his old movies while promoting his upcoming film "Baby Driver" at BET Awards.
While at the BET Awards stage on Sunday to introduce a sneak peek from his new action crime comedy film, Foxx couldn't help but criticize a movie he previously worked on. "I can't wait to tell you about that joint 'Baby Driver!' It's crazy, it's cool, and it ain't a typical film," the 49-year-old actor said. "It brings a thrill ride, so everybody can experience it. And it's good too! It ain't like that last joint I had."
As the surprised audience laughed at his honest remarks, the Oscar winner continued, "I know, it's tough. It's tough when you still gotta promote it. You know it's bad when they don't ask you nothing about the movie."
READ: Ansel Elgort talks working with Jamie Foxx in 'Baby Driver'
While Foxx didn't reveal the title of the movie he's criticizing, his last film was the crime drama action film "Sleepless," which was released last January. The Baran bo Odar-directed movie received generally negative reviews from critics. On Rotten Tomatoes, the film has an approval rating of 21 percentbased on 52 reviews with an average rating of 4.3/10. On Metacritic, the film has a score 34 out of 100 based on 15 critics, indicating "generally unfavorable reviews."
"Baby Driver," on the other hand, has an approval rating of 100 percent on Rotten Tomatoes and has a score of 84 out of 100 on Metacritic.
"Baby Driver" tells the story of a young and talented getaway driver named Baby (Ansel Elgort) who relies on the personal beat of his preferred soundtrack to be the best in the world of crime. After meeting the girl of his dreams (Lily James), Baby sees a chance to ditch his shady lifestyle and start a clean life. But after being coerced into working for a mysterious criminal dubbed as Doc (Kevin Spacey), he must face the music when a doomed heist threatens his life, love and freedom. Foxx plays the role of Bats, the impulsive gun-slinging cohort of Doc's bank robbing crew.
"Baby Driver," which also stars Jon Hamm, Jon Bernthal, Eiza González and Flea, opens in theaters on Wednesday, June 28. Watch the trailer for the film below:
© Copyright IBTimes 2023. All rights reserved.