Jamie Gonzalez, 8th Grader Shot & Killed by Texas Police, Found Carrying a Pellet Gun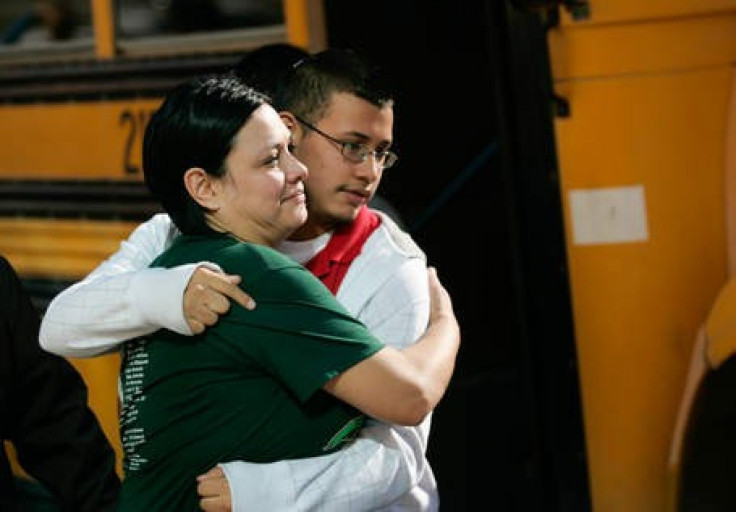 Texas police shot and killed an 8th grade boy yesterday who apparently was brandishing a gun that he refused to put down. The gun, it turns out, was just a pellet gun. And now his parents want answers.
Why was so much excess force used on a minor? the boy's father, Jaime Gonzalez Sr., asked The Associated Press. Three shots. Why not one that would bring him down?
Police in Brownsville, Texas responded to a call from Cummings Middle School saying 15-year old Jamie Gonzalez was armed in the schools hallway. When they arrived, they found Gonzalez in a hallway with the gun. After repeatedly asking him to drop the weapon, the two officers fired three shots, and hit Gonzalez at least twice, once in the back of the head.
However, police said on Wednesday night that the gun he had was just a pellet gun, albeit one that looks like the real thing. Jamie Gonzalez's father told the AP he did not know where he got the pellet gun from. We wouldn't give him a gift like that.
Interim Police Chief Orlando Rodriguez told the AP that shortly before the incident, Gonzalez walked into a classroom and punched a classmate in the nose without provocation. When asked what caused Gonzalez to take out the gun, Rodriguez said We think it looks like this was a way to bring attention to himself.
His mother, Noralva Gonzalez, said that what happened was wrong. What happened was an injustice, she said. I know that my son wasn't perfect, but he was a great kid.
However, some say the use of deadly force was authorized, and that if he raised the gun at the officers then it's unfortunate, but the officer certainly would have the right under the law to use deadly force, David A. Dusenbury, a Long Island, Calif. Police consultant told the Sun Times.
Still, people spoke well of Gonzalez as they reminisced about him. He was like a brother to me, said 16-year-old Star Rodriguez, Jamie's best friend.
Superintendent Carl Montoya said Gonzalez was a very positive young man. He did music. He worked well with everybody. Just something unfortunately happened today that caused his behavior to go the way it went, he said.
© Copyright IBTimes 2022. All rights reserved.
FOLLOW MORE IBT NEWS ON THE BELOW CHANNELS