Jana Duggar's Friends Confirm Jonathan Hartono Courtship Rumors Are False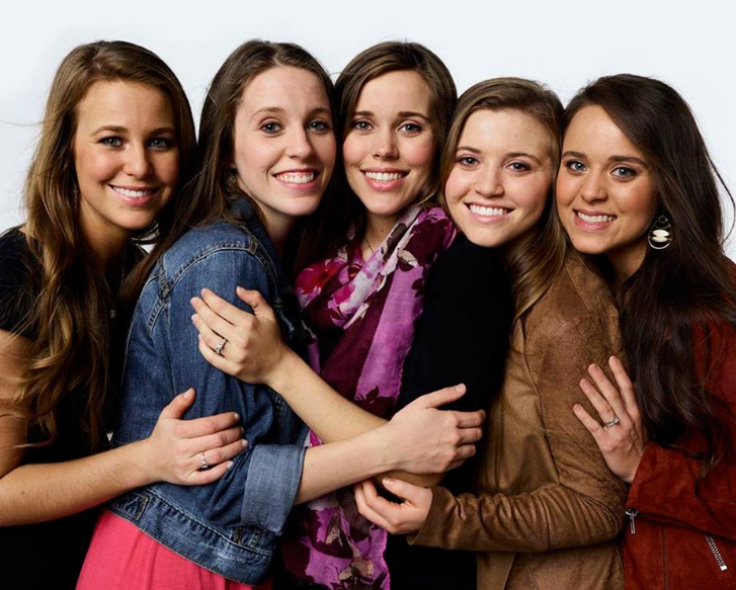 Jana Duggar is still very much single. That's the message family friends of the Duggars want "Counting On" fans to know.
Following rumors that Jana, Jim Bob and Michelle Duggar's eldest daughter, is courting Jonathan Hartono, the Duggar Family Blog, which is ran by two friends of the TLC family, addressed the rumors.
"A rumor that Jana Duggar is in a courtship with Jonathan Hartono, a foreign exchange student from Indonesia who has been close friends with the Duggars since he and his sister Jennifer met Jana and John-David [Duggar] on a mission trip seven years ago, has been circulating in the tabloids," the blog wrote Monday.
"Many of our readers have been asking if the rumor is true, so we wanted to inform you that it is not. Jonathan has confirmed that he is still single and not in a relationship."
Read: Joy-Anna Duggar's wedding is happening sooner than originally thought
Radar Online fueled the rumors that Jana, 27, was in an official courtship. The site reported that Jana and Jonathan, a Florida based student, were an item. A source told the site that the two are great together because they're both "so sweet and fun."
"Jonathan and his sister often stayed with the Duggars during breaks from school in the summer and over holidays," the unnamed insider said. "He was always over the house. They Duggars watched over him like family."
The insider added that Jonathan has attended weddings with the Duggar family and even had a date with Jana's father, Jim Bob. While Jonathan did not deny his outing with the Duggar patriarch, he did deny he was dating Jana in an Instagram post.
"Definitely did not have a 1 on 1 date with Mr. Duggar it was a 1 versus 1 tiebreaker bowling game with everybody else watching LOL. And, no, not courting Jana haha God Bless y'all #stillsingle," he wrote.
Jana has not personally addressed the relationship rumor, but she did appear single in a family update on Sunday. In honor of Mother's Day weekend, Jana and some of her siblings filmed a clip for their mother Michelle.
"Momma, we're so grateful for you and just the many years that you've invested in our lives," Jana said. "From the late night talks to the early mornings and just getting up and fixing us breakfast. There's many more things that we appreciate you."
While several of Jana's siblings had their significant others with him in the video, Jana was noticeably single, instead holding onto her nephew Spurgeon Seewald.
Jonathan is far from the first man Jana has been rumored to be courting. In 2014, it was reported that she had entered into a courtship with former NFL star Tim Tebow. Jana's cousin, Amy Duggar, later denied the rumor after reports surfaced she too was gunning to date the athlete.
Prior to her alleged romance with Tebow, Jana was linked to "Bringing Up Bates" star Zach Bates. Jana was most recently rumored to be dating his brother, Lawson Bates.
Jana last opened up about her wait for "The One" during a sit-down with Crown of Beauty magazine. In the interview she admitted it was hard to watch her sisters get married but said she was not willing to settle, a sentiment she previously shared on TLC's "Counting On."
"I know how it feels to wait for 'Prince Charming' to come along. I'm still waiting. Waiting is not always easy," Jana said. "We need to be busy with where God has us and being content and joyfully serving Jesus there. My parents have always encouraged each of us to serve those around us... I've found that when I'm having a hard or discouraging day, I try to look for ways to bless or serve someone else. And in turn it usually blesses and encourages me."
© Copyright IBTimes 2023. All rights reserved.