'Jane The Virgin' Season 4: Jane And Rafael Will Celebrate 'Major Milestones'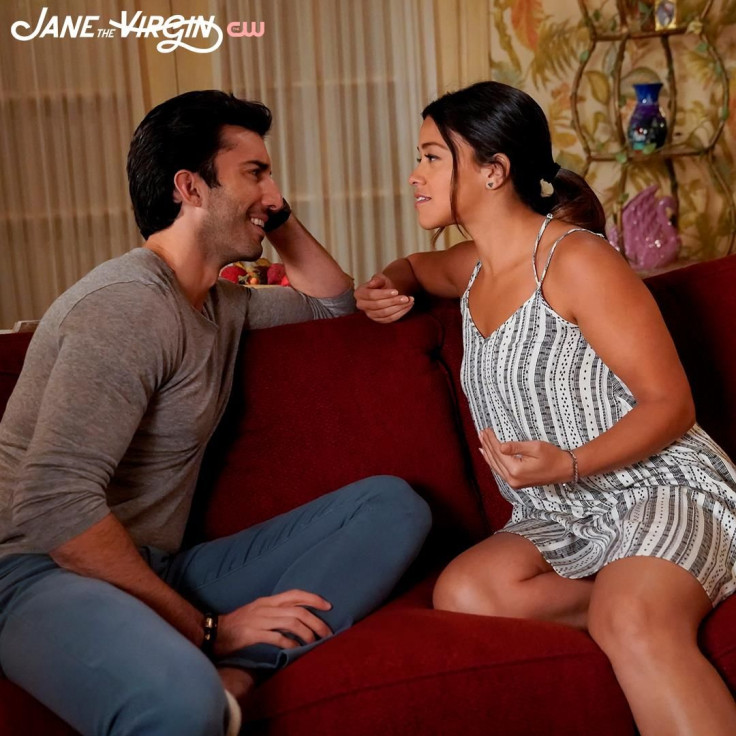 "Jane the Virgin" Season 4 brought Jane Gloriana Villanueva (Gina Rodriguez) back together with her ex-boyfriend and baby daddy, Rafael Solano (Justin Baldoni).
Their reunion was a long time coming, but it actually came sooner than expected. Fans actually fear that their getting back together so soon might mean they will eventually break up, but Natalie Abrams of Entertainment Weekly's Spoiler Room assured fans that things are only bound to get better for Jane and Rafael. In fact, Jane and Rafael will have "two major milestones" in Chapter Seventy-Nine, and they will even talk about Jane's late husband, Michael Cordero (Brett Dier).
Jane chose Michael over Rafael back in Season 2. It was painful for Rafael to see Jane marry Michael, especially since he still had feelings for her. But he somehow managed to move on. When Michael died, it was Rafael who helped Jane recover and he even encouraged her to pursue her dreams as a writer. They eventually became best friends as they raised their son, Mateo.
Not only are the fans rooting for Jane and Rafael to end up together, but even the stars themselves are shipping for "Jafael." One such person is Baldoni, who earlier told Hollywood Life that Jane and Rafael are meant to be together because of everything they've gone through.
"There's a chance they could be endgame. But I mean, I don't know. We'll see. There's a few more years left," said Baldoni.
"But at the end of the day, I think the two could very well seem meant to be. They've had a lot of challenges, and we'll see. If it's what the fans want, then maybe it's possible. I don't know what the show creator has in mind," he added.
In a separate interview with TV Guide, Baldoni expressed the same sentiment. "I'm such a romantic; I do think Jane and Rafael belong together," he said. "They come from different worlds. They're so different. [But] the journey they've been on, the destiny, the fate, the heartbreak, the struggle - I think those are things that make a great marriage. I think those are things that we all root for."
"Jane the Virgin" Season 4 airs Fridays on The CW at 9 p.m. EST.
© Copyright IBTimes 2023. All rights reserved.