Jawbone, Maker of UP Bracelet, Nets $40M From Investors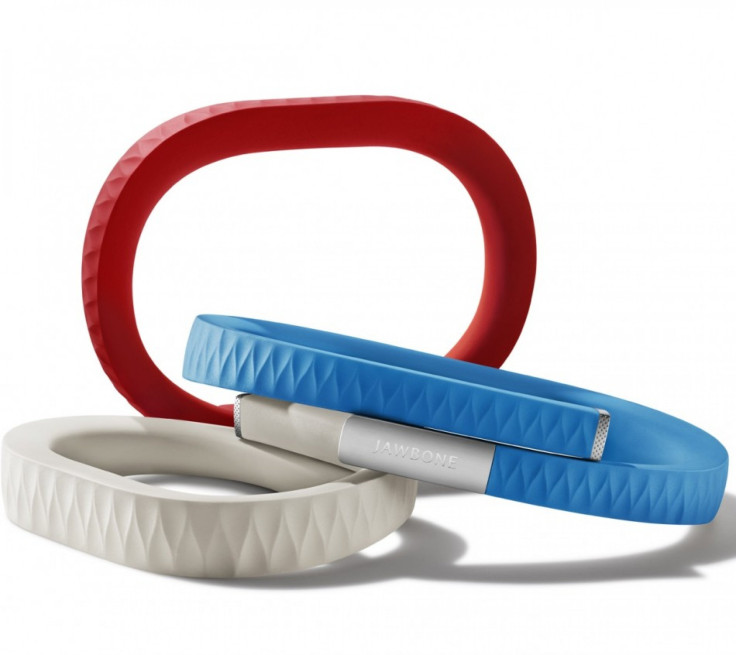 San Francisco-based Jawbone, the maker of various mobile accessories like the personal health-measuring Jawbone UP bracelet, announced it has raised $40 million in funding from a new group of investors. Kleiner Perkins Caufield & Byers, Deutsche Telekom, private investor Yuri Milner and several other investors advised by J.P. Morgan's Asset Management group.
Including the latest funding round, Jawbone raised $160 million in 2011 alone and $210 million overall, which gives the company a valuation well north of $1.5 billion.
New investor Deutsche Telekom, the German company that owns T-Mobile USA, will help Jawbone distribute its products through its various networks, particularly in Europe. Jawbone's CEO Hosain Rahman says he will use the new funds to build more products that address both the audio market and healthcare segments.
The latest round of funding comes just two weeks after Rahman issued an apology to all its Jawbone UP customers who complained about their dysfunctional wristbands. The $99 Jawbone UP, which can track one's exercise and sleep patterns, suffered from charging and synching issues. In some cases, the wristband would brick completely. Rahman explained the causes of the technical errors but said his company would offer full refunds, no questions asked, to any purchasers of the product. Then, in a surprising gesture, Rahman added that those customers who receive full refunds can also keep their UP wristbands.
We recognize that this product has not yet lived up to everyone's expectations - including our own - so we're taking action: The UP No Questions Asked Guarantee, Rahman said. This means that for whatever reason, or no reason at all, you can receive a full refund for UP. This is true even if you decide to keep your UP band. We are so committed to this product that we're offering you the option of using it for free.
The refund program began Dec. 9 and applies to any UP bracelet purchased from a Jawbone retailer in 2011. The refund program will end on Dec. 31, 2012.
For most of you, this program is simply meant to offer peace of mind, Rahman said. Please continue to enjoy your UP band and keep sharing your experience with us. If you encounter any problems with your UP band, contact Jawbone directly for your choice of a replacement and/or refund under this program. It's that simple.
When the Jawbone UP actually works, the stylish wristband can record your footsteps and provide a visual report of your activity via its iOS application. Activity reminders programmed into the band, for either waking up or any reason you could think of, gently vibrate your wrist, reminding you to get up and move around. If you wear the wristband to bed, UP can monitor your sleep schedules and give you rich graphs of light and deep sleep.
Unfortunately, most bands have been experiencing several problems, particularly with the Activity Reminders function. Users have complained that the band vibrates even when no reminders are set, but worse than that, customers have complained of the wristband's failure to hold a charge. Many bands have reportedly bricked completely, and bricked for good.
We regret any disappointment we've created for our community of users and appreciate the trust you've put in us, Rahman said. The fact that you've taken the time to walk with us and help us make a better product is simply phenomenal. Our customers have always been part of our team and we're incredibly grateful for that.
Please know that we're doing - and will continue to do - everything we can to make things right. This is just the beginning for UP and we are excited to keep improving until we realize the powerful vision of what this category can be. If there is absolutely anything else we can do for you, please let us know.
Kleiner Perkins and Deutsche Telekom likely invested in Jawbone because they recognized the company's refund policy, not as a sign of weakness, but as an example of excellent customer service and dedication towards its products. The apology was apologetic and sincere, but it demonstrated Rahman's trust in his own customers. He knows he has a great product, but he was the first to admit its imperfections. Rahman knows that customers are always right, and investors are smart to jump on Jawbone's bandwagon.
© Copyright IBTimes 2022. All rights reserved.
FOLLOW MORE IBT NEWS ON THE BELOW CHANNELS