Jazz Jennings' Boyfriend: Interesting Facts About Ahmir Steward
In this week's episode of "I Am Jazz," Jazz Jennings happily talked about her boyfriend, Ahmir Steward, to her parents. She also informed them that he is coming to Florida to officially meet the family.
Learn more about Jazz's boyfriend ahead of the formal family introduction next week. Below are some interesting facts about Ahmir.
When Jazz told her parents, Greg and Jeannette, about her boyfriend in "I Am Jazz" episode 7, she was asked by her father some important questions about Ahmir. Jazz then revealed that Ahmir is 19 years old, a high school graduate, currently unemployed and is not in college.
Ahmir and Jazz got to know each other via email, according to the transgender teen. She said that she first met the Philadelphia native when she went to the Pennsylvania city for a trans wellness conference last summer.
At the time of their first meeting, it had just been three weeks after Jazz's bottom surgery. Jazz herself addressed this and told her fans on social media to not judge how she quickly fell for Ahmir.
According to Ahmir's Instagram, he plans to change the world by being an advocate of LGBTQ and mental health. He also made it clear in his bio that he hates homophobia. Given these, it's not surprising why Jazz is swoon over her beau.
Early last month, Ahmir gushed about being hopeful for an "amazing" 2019 ahead. At the same time, he voiced a strong message against people who are against LGBTQ and feminism.
"I'd like to take this time to ask all of my followers that are against LGBTQ or Feminism to kindly do me a favor and click that unfollow button. Let's spread love and positivity this year," he captioned a selfie he took in front of a mirror.
At the end of this week's episode, Ahmir arrived at the Jennings house. Next week's episode will chronicle his first interaction with Jazz's friends and family. Greg has expressed his concern for Jazz's newfound romance, but something tells us things will work out just fine in next Tuesday's installment.
Based on one of Ahmir's latest Instagram posts, he seemed to have already met his girlfriend's pals. A photo he shared earlier this week shows them eating at a restaurant. However, he did admit in the caption that he's not a fan of the "wine cheese" that Jazz recommended to him.
Meanwhile, Jazz recently praised her boyfriend and thanked him for the incredible journey they share together.
"Thank you [Ahmir] for going on this incredible journey with me; you are one of the kindest, most creative, and brilliant people I've ever met!" she captioned their first couple snap.
"I Am Jazz" airs Tuesdays at 9 p.m. ET on TLC.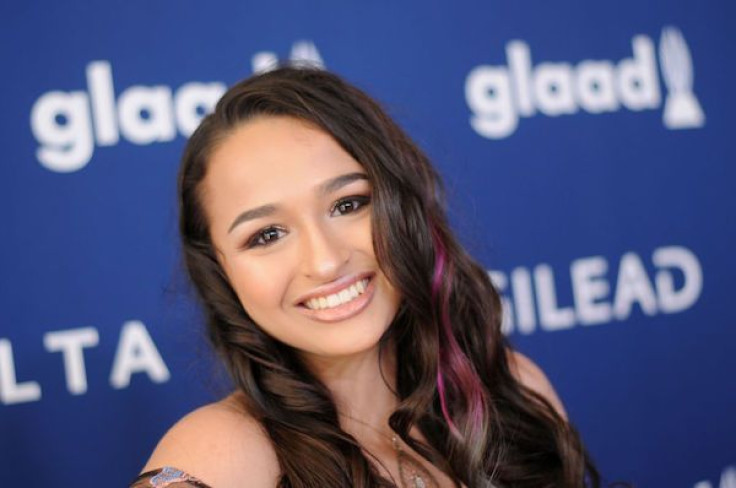 © Copyright IBTimes 2023. All rights reserved.