Jeff Bezos At The Met Gala: Where Was Girlfriend Lauren Sanchez?
Jeff Bezos showed up to the Met Gala without his girlfriend Lauren Sanchez, only a day after having an official date with her following the finalizing of their divorces. While Sanchez was MIA, it didn't stop Bezos from posing for the cameras and chatting up the other Met Gala attendees on Monday night.
For the event, Bezos came dressed in a traditional tuxedo complimented by a bowtie. He mingled with the crowd and posed for several photographs with stars such as Jared Leto and Kendall Jenner, People reported. He was also spotted talking with Kanye West and Kim Kardashian West, according to the news outlet.
While Bezos seemed to be enjoying himself at the Met Gala, there was no indication why Sanchez was not in attendance. Bezos and Sanchez had spent Sunday evening dining on burgers and pizza at Emily for the first time after they both finalized their divorces.
News of Bezos relationship with Sanchez surfaced while he was married to his wife, MacKenzie. Bezos and MacKenzie announced their divorce in January and finalized it in April with the Amazon CEO receiving 75 percent of his Amazon shares in the divorce. The couple was married 25 years.
Sanchez filed for divorce from Patrick Whitesell in April. The couple was married 13 years. Sunday was the first time that Bezos and Sanchez stepped out together publicly since their divorces.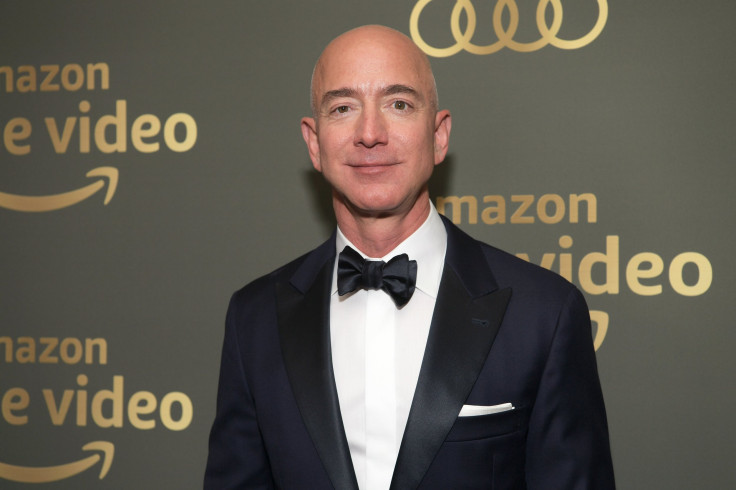 © Copyright IBTimes 2023. All rights reserved.