Jen Psaki Reportedly Leaving Role As White House Press Secretary For MSNBC
According to reports on Friday, Jen Psaki is close to finalizing a deal with MSNBC and resigning from her position as the White House press secretary.
The agreement with MSNBC is not final, though close to it, according to Axios, but Psaki is reportedly expected to leave the White House around May.
Psaki's move is not an uncommon one for press secretaries.
CBS recently signed Mick Mulvaney, who was an administration official under former President Donald Trump, as a paid on-air contributor. Kayleigh McEnany, a former White House press secretary towards the end of Trump's presidency, now works for Fox News as a commentator.
Symone Sanders, a former advisor and senior spokesperson for Vice President Kamala Harris, also left her White House position for an exclusive deal with MSNBC.
Psaki was reportedly in discussion with other media companies, like CNN, which started its own streaming platform, CNN+. However, reports indicate that Psaki would also host her own show on the NBC streaming platform.
The turnaround rate of White House employees is different depending on the administration. Former President Trump went through four press secretaries throughout his administration. So far, Psaki has been in her current role for a little over a year.
"We don't have anything to confirm about Jen's length of planned service or any consideration about future plans," a White House official wrote to CNBC in an email. "Jen is here and working hard every day on behalf of the President to get you the answers to the questions that you have, and that's where her focus is."
So far, Psaki herself has not spoken on the matter.
Some government ethics rules could play a role in her ability to move into the private sector, as laws govern how and when government employees can pursue those roles.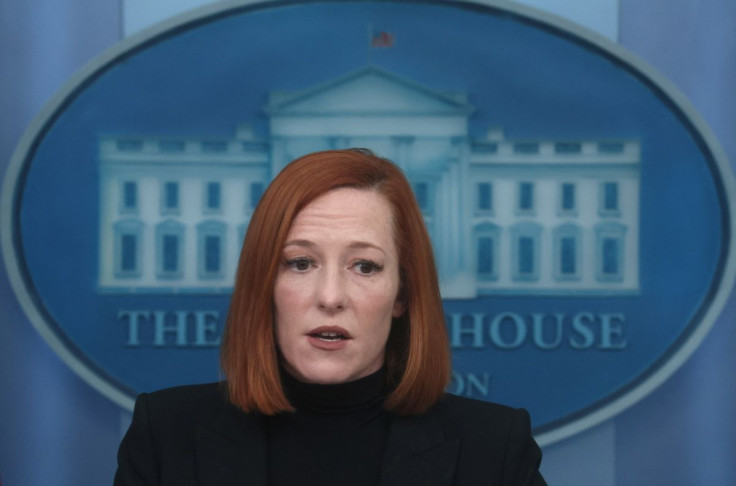 © Copyright IBTimes 2023. All rights reserved.