Jennifer Aniston, Brad Pitt Slammed After Endorsing Joe Biden: 'Stop Telling People What To Do'
KEY POINTS
Jennifer Aniston and Brad Pitt endorsed Joe Biden publicly
The exes were criticized on Twitter after their public support for Biden
Some Twitter users reminded Aniston to stop telling people who to vote for
Jennifer Aniston and Brad Pitt are both trending on Twitter after announcing their public support for Joe Biden. Several online users slammed the exes for getting involved in politics amid the election season.
Aniston took to Instagram on Friday and announced that she voted for Biden. She slammed Trump for allegedly deciding that "racism is a non-issue." She also said that it's not funny to vote for Kanye West. Twitter users immediately slammed her for her election post on social media, and many reminded her to let the people decide on their own who they want to vote.
"Saw where #JenniferAniston has told people not to vote for #KanyeWest, because it's not 'funny'. 'Friends' wasn't funny either but that didn't stop people from watching it," Robert Hall wrote on Twitter.
"Oh my God since when is Jennifer Aniston a racist? A vote for Kanye is a vote for Kanye isn't it?" one tweeted. "If people would rather have Kanye be president than Trump or Biden let them vote. And, Jennifer Aniston, stop telling people what to do. Get a job like the rest of us."
Another clapped back at Aniston about the racism issue and criticized her sitcom "Friends" for being an all-white cast. Many also asked Aniston to not tell other people who to vote for because it's not her business.
Meanwhile, days after Aniston's post about Biden, her ex-husband Pitt did the same. In a campaign ad, the "Once Upon a Time ... in Hollywood" star called the Democratic candidate "a president for all Americans." Many also slammed Pitt for that, with some questioning his decision-making skills, including his decision to leave Aniston for Angelina Jolie.
"Brad Pitt broke up with Jennifer Aniston. Bad decisions/ opinions are his forte, lol," one wrote.
"Brad Pitt is a fool. He left Jennifer Aniston for Angelina Jolie and let Jolie turn his daughter into a boy," another added.
"Dear Brad Pitt - dear Jennifer Aniston- I sincerely do not agree with your voting for Biden-what I do vote for is for is for you 2 to PLEASE get back together - THAT would make the world happy!! Come on you two!!!! You know you love each other!!!" Betsy Hard commented.
While many slammed Pitt and Aniston for endorsing Biden, several netizens also agreed with the exes. Jennifer Garner, Julia Roberts and Reese Witherspoon approved of Aniston's decision to support Biden based on their comments on her Instagram post.
"Beautifully and perfectly expressed," Roberts commented.
"Perfect, Jen," Garner wrote.
"Thank you Jen!!!" Rita Wilson added.
"Yes to this!" Witherspoon commented.
"Yes it is. Thank you Jennifer Aniston for voting BLUE! This is the MOST important election of our lifetimes," one tweeted.
Meanwhile, many also thanked Pitt for what he did for Biden.
"Thank you Brad Pitt for being a part of the Democratic team for Biden, once again proving you are much more than a handsome face!" one wrote.
"Thank u Brad Pitt, you are a great person," another commented.
"Hopefully America goes back to a normal life.. Thank you Brad for [being] part of thousands of people who choose be treated with respect," @mmamochirealtor added.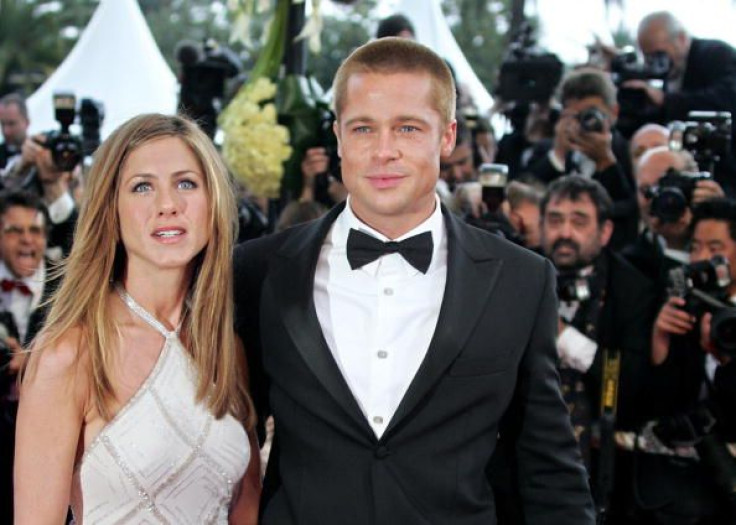 © Copyright IBTimes 2023. All rights reserved.
FOLLOW MORE IBT NEWS ON THE BELOW CHANNELS