Jennifer Aniston Praised For Not Hiding Gray Hair While Promoting Her Haircare Brand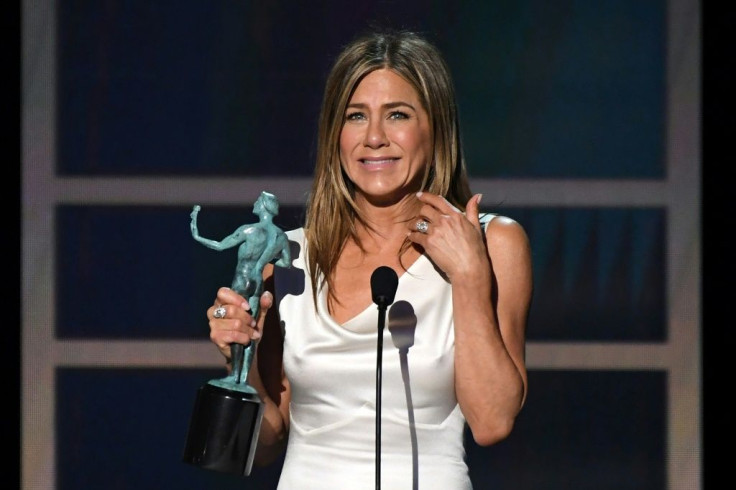 KEY POINTS
Jennifer Aniston shared a clip on Instagram of her introducing the latest product from her haircare brand, LolaVie
The "Friends" alum showed off her natural silver strands in the post
Aniston's fans praised her "gorgeous" locks
Jennifer Aniston flaunted her gray roots on social media while promoting her haircare brand's new product.
The "Murder Mystery" star, 54, shared a short video on Instagram Friday promoting the latest launch from her haircare brand LolaVie, the Intensive Repair Treatment, and explaining how it is meant to be used.
"Hi, this is our new Intensive Repair Treatment," the "Friends" alum said in the clip while holding up the product. "You can use it once a week. Just wrap it up in a towel after you shampoo. Then you put this in, leave it in, brush it through, leave it in the towel, sleep it in [for] an hour, whatever you want."
The haircare product is formulated to "reduce breakage and repair the look of existing damage while protecting from future damage," according to its description.
While fans were excited about the latest launch from Aniston's brand, many of them also noticed how the actress embraced her gray hair.
Fans took to the comments section to praise Aniston for not hiding her silver strands.
"Well done for allowing gray to come through – refreshing," one fan commented.
Another added, "I wasn't sure if I was imagining it. So nice to see. And she's obviously still gorgeous."
"I wasn't sure if that was gray or blonde highlights. Hard to tell in pictures. Either way, she's gorgeous!" a third commenter wrote.
"She is very gorgeous, and I hope she stays natural – it's much more attractive," a different netizen opined.
"A natural stunner ... Of course, she uses makeup, etc., but so what? Natural is more attractive, and she looked fantastic in that post," another user said.
Aniston launched her haircare line in 2021. She teased its debut via Instagram at the time by sharing a snap of her seemingly walking on a set of a photoshoot as well as a photo of her reclining with her hands behind her head with the camera on her back focusing on her cascading, wavy blonde hair.
"Something's coming," she wrote in the caption along with a shushing face emoji.
She also tagged LolaVie, which launched just days after her post.
Prior to releasing haircare products, Aniston had already used the brand name for a fragrance she released in 2010, People reported. She described the product as a "nonperfume perfume."
"I'd been asked to do things before, and it never felt organic. But when Leon [Falic, president of the Falic Fashion Group] approached me to be involved with the process from inception to fruition, I thought, 'This could be a creative expression.' And it's turned out to be an extension of myself as opposed to slapping my name on something," she told Women's Wear Daily at the time.
Aniston has never revealed the meaning behind the name LolaVie. She previously told the Los Angeles Times, "It's a long story and honestly it's too personal to tell. But it has special significance."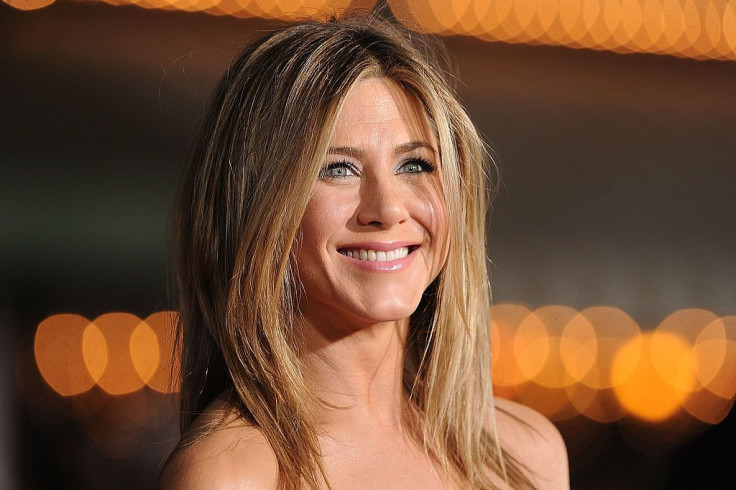 © Copyright IBTimes 2023. All rights reserved.