Jennifer Aniston Spotted Kissing, Hugging Friend Months After Brad Pitt Reunion
Jennifer Aniston hasn't dated anyone publicly after her split from Brad Pitt and Justin Theroux, and it seems the "Friends" actress is very much enjoying the single life and focusing on her friends and her career.
On Thursday, Aniston was spotted having dinner with some pals at the West Hollywood restaurant. In photos released by Daily Mail, the actress was seen outside the eatery kissing a mystery man on the cheek and hugging him before they went their separate ways. Aniston was also photographed giving her female friend a hug while two other men stood by.
For the occasion, the "Murder Mystery" star stunned in a black sleeveless top and red midi-skirt.
Aniston's latest sighting comes days after rumors surfaced that she recently reunited with Brad Pitt. A report from Life & Style claimed that Pitt's close pal George Clooney hoped to give him a chance to get back together with Aniston and set the two exes up on a date.
"George wants to see one of his best friends, Brad Pitt, happy again. And that means one thing: Jennifer Aniston," a so-called source told the outlet.
Clooney reportedly planned a romantic getaway to Rome for Pitt and Aniston and let them stay in a private villa.
However, the outlet provided no photos or proof that Pitt and Aniston that had gone on a romantic getaway to Italy together. While Pitt did head to Italy recently, the actor was spotted visiting art exhibitions and taking strolls with his friends rather than his ex-wife.
Aniston, on the other hand, has been busy promoting her latest movie, "Murder Mystery," and filming her upcoming Apple TV show with Reese Witherspoon.
But while this recent rumored reunion may not have actually happened, Pitt and Aniston did see each other when the actor made an appearance at his ex-wife's lavish 50th birthday party in February. However, Pitt reportedly only came to show his support for Aniston and the two are only friends, with no plans to rekindle their romance, according to People.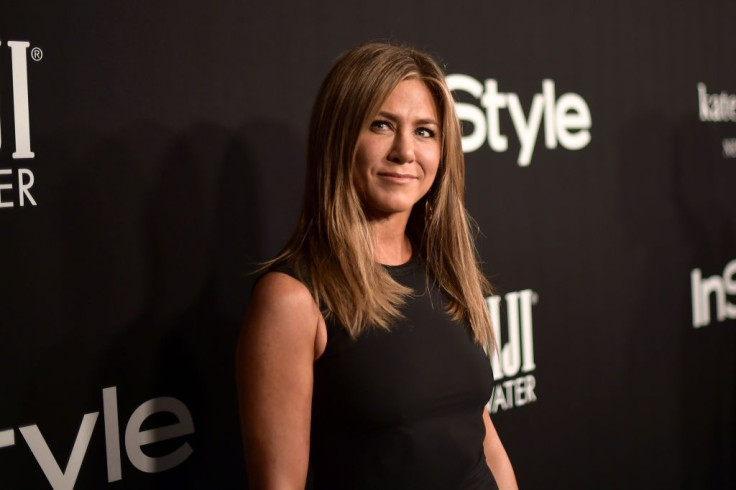 © Copyright IBTimes 2023. All rights reserved.