Jennifer Aniston's Relationship With Angelina Jolie After Brad Pitt Split Revisited
KEY POINTS
Jennifer Aniston's relationship with Angelina Jolie after Brad Pitt split
Jennifer Aniston's reactionw hen asked about Angelina Jolie's pregnancy
Jennifer Aniston and Brad Pitt's relationship
Jennifer Aniston has moved on from the issues involving her, Angelina Jolie and Brad Pitt.
Aniston and Pitt got married in 2000 but divorced five years later. The "Murder Mystery" actress and the "Ad Astra" actor were spotted very sweet on their last holiday together. When they released a statement about their separation, Pitt and Aniston said that they were amicable and agreed on it.
However, shortly after their split, Pitt was spotted frolicking at the beach with the "Maleficent" star and her son, Maddox. Aniston did not hide her dismay. According to her, the world was shocked and so was her.
Pitt and Jolie denied their rumored romance. However, in an interview in 2006, the "Changeling" actress expressed her excitement in working with Pitt. "Anything we had to do with each other, we just found a lot of joy in it together and a lot of real teamwork. We just became kind of a pair," Jolie told Vogue. Aniston later branded the said interview "uncool."
During an interview with Leslie Bennetts in the same year, Aniston was asked about the rumors that Pitt and Aniston were expecting their first baby together. The actress' eyes welled up and she could not speak. Aniston just shook her head because she found the subject too excruciating to discuss.
Aniston's friend Kristin Hahn explained that Jolie and Pitt's baby news at the time was so painful for the "Friends" alum. In fact, it was her "worst fear."
In 2015, Aniston and Jolie made headlines for reportedly avoiding each other at the red carpet at the Critics' Choice Awards. Aniston was even asked if she and Aniston were rivals.
"I think that's slowly coming to an end. I really do," Aniston Entertainment Tonight.
Aniston even praised Jolie's film "Unbroken" by saying that it was "so beautiful and wonderful." She added that Jolie did such a "gorgeous job. She also requested the people to stop the comparison between them only because they were both involved with Pitt at some point in their lives.
"I think that it's time people stop with that petty B.S. and just start celebrating great work and stop with the petty kind of silliness," Aniston said.
Aniston has already forgiven Pitt and Jolie. In an interview with Harper's Bazaar, the "Horrible Bosses" star said that it was extremely important to forgive because there is nothing worse than holding a grudge.
Pitt and Aniston have rekindled their friendship after their bitter split. In fact, this year they were spotted together on her 50th birthday bash and holiday party. The exes are expected to reunite again at the Golden Globe Awards.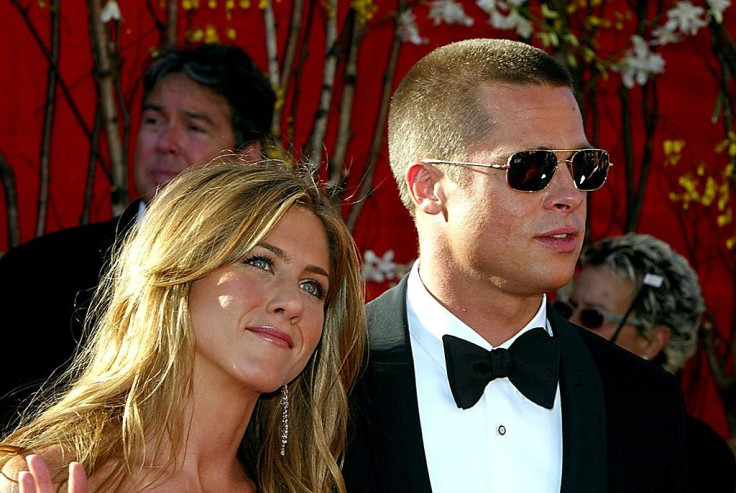 © Copyright IBTimes 2022. All rights reserved.
FOLLOW MORE IBT NEWS ON THE BELOW CHANNELS