Jennifer Dulos Story: True-Crime Facts To Know Before Lifetime Movie Premieres
Lifetime's new movie premiering late Saturday, "Gone Mom: The Disappearance of Jennifer Dulos," explores the true story of the missing Connecticut mother of five who mysteriously vanished on May 24, 2019.
At the time, Jennifer and Fotis Dulos were estranged and in the middle of a heated divorce and custody battle. The film chronicles the relationship between Jennifer and her estranged husband through the eyes of a friend.
"Jennifer (Annabeth Gish) believed she had found her Prince Charming in Fotis Dulos (Warren Christie), but by the time of her disappearance, their marriage had all but disintegrated, and the estranged couple was engaged in a contentious custody dispute," the synopsis teases.
"After she disappeared without a trace, after dropping off their children at school, police turned the spotlight on Fotis, who claimed Jennifer staged her own disappearance ala the film, 'Gone Girl.'"
Before tuning into the ripped from the headlines story, here's what viewers should know ahead of the Lifetime movie premiere:
While it is unclear how faithful "Gone Mom: The Disappearance of Jennifer Dulos" will be to the true-crime case, viewers should know May 24, 2019, was the last time the mom was seen alive.
She and her estranged husband were embroiled in contentious legal battles, and in her divorce documents, she revealed she feared Fotis and was worried he would harm her.
One week after her disappearance, Fotis Dulos and his then-girlfriend, Michelle Troconis, were arrested and initially charged for tampering with evidence in connection with the disappearance of Jennifer.
Troconis and Fotis Dulos' friend Kent Mawhinney was later charged with conspiracy to commit murder. Meanwhile, Fotis Dulos was charged with capital murder but was able to post bail in early January 2020.
He was scheduled to return to court the following month, but on Jan. 30, 2020, Fotis Dulos was pronounced dead, two days after attempting to commit suicide. He left a note claiming he was innocent.
Jennifer Dulos' body has not been found.
"Gone Mom: The Disappearance of Jennifer Dulos" premieres Saturday at 8 p.m. ET on Lifetime.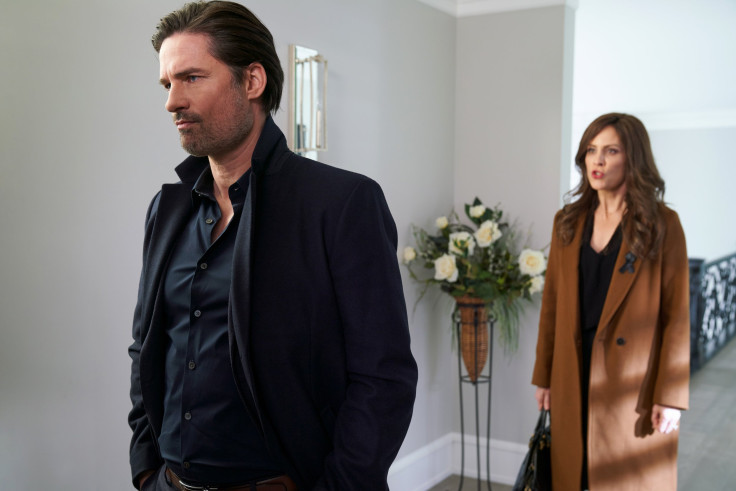 © Copyright IBTimes 2023. All rights reserved.