Jennifer Hudson Covers 'Lucky' Magazine, Talks Weight And Food Indulgences: Plus Her Weight-Loss Over The Years [PHOTOS]
Jennifer Hudson is looking slim and trim on the latest cover of "Lucky" magazine, and talks about how she has kept the weight off, how her fiancé David Otunga keeps her motivated, and her favorite food indulgences.
When asked about her fiance's strict diet, she said, "'Cheating for him is like, one chicken wing, instead of skinless chicken breast! He is like, no carbs; he only uses two or three seasonings, total, ever. He really understands." Otunga is a wrestler with WWE.
But while her fiancé rarely "cheats" on his diet, Hudson is not afraid to splurge after reaching her goal weight with the help of Weight Watchers.
"You have what you're craving. Chocolate is what I love — I have it every day," she said. Hudson also discussed how her family helps keep her weight in check.
"It's great because before we eat — say, before a holiday or a big family reunion — lots of us are saying, how many points is this, how many points is that, so we're together on it."
And while Hudson is loving her new body, she admits that it still is taking time to get used to. "It's taken me a long time to feel it, get used to it. I'm still figuring it out with my body—rediscovering myself, how I'm perceived ... With my new weight, it's like I have more room to play — sometimes I feel like I'm my own doll, dressing myself up," Hudson revealed.
Check out the rest of Jennifer Hudson's spread in "Lucky" magazine here.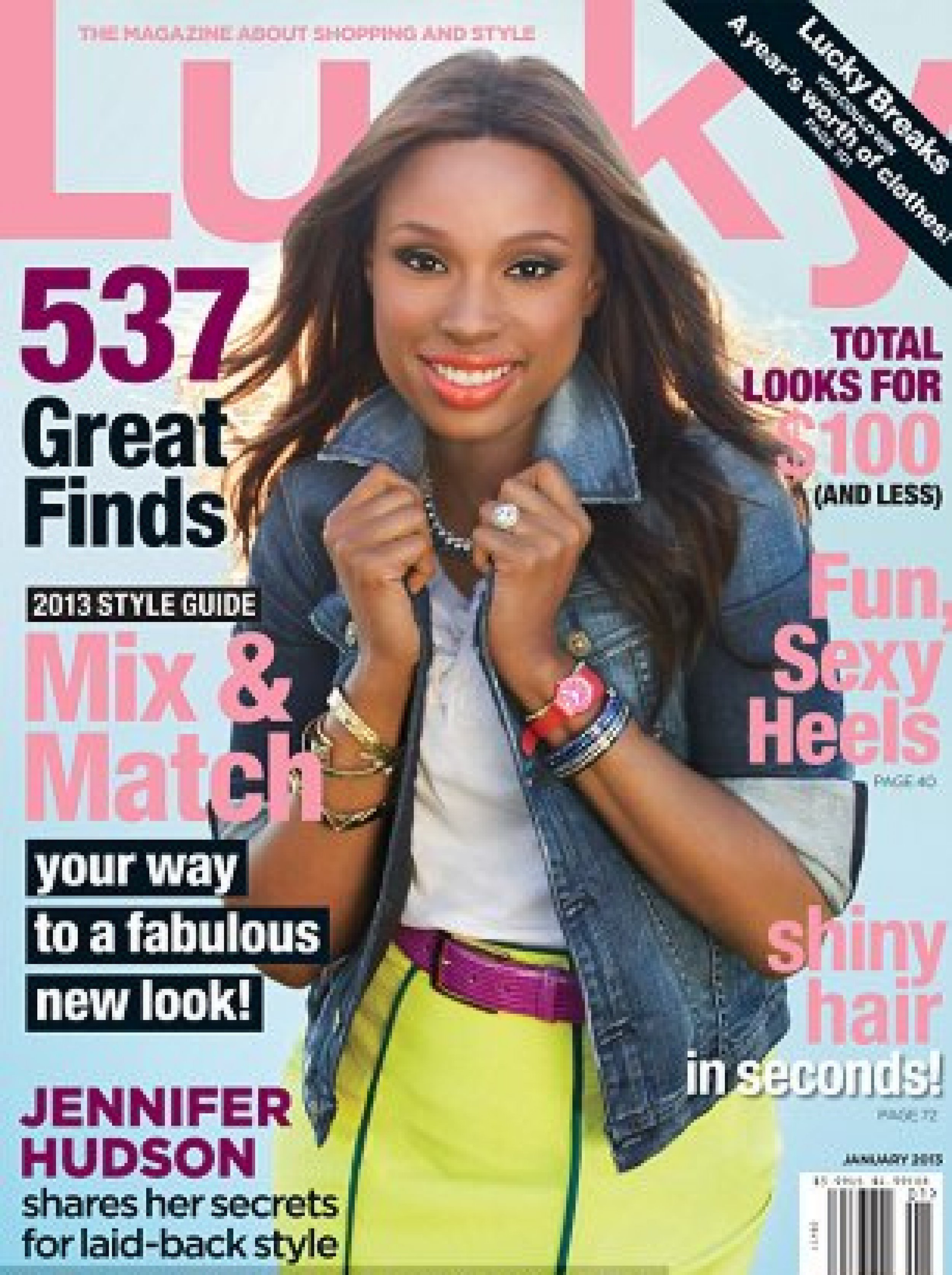 © Copyright IBTimes 2023. All rights reserved.