Jennifer Lawrence Feuding With David O. Russell, Bradley Cooper On 'Joy' Film Set: Report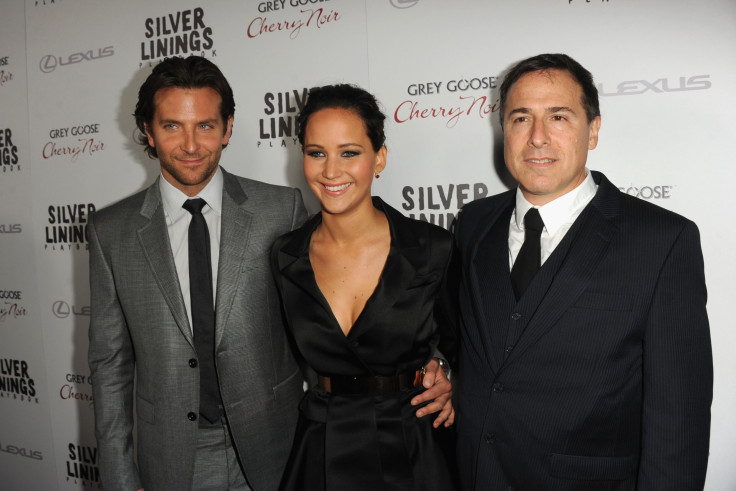 The set of the biopic "Joy" apparently isn't so joyful. After a long career of reported on-set dramatics, director David O. Russell is now being accused of being particularly stern with "Joy" film star Jennifer Lawrence. But it's apparently not just the filmmaker and the actress who are feuding: A separate report is claiming Lawrence has also been going head-to-head with her co-star, Bradley Cooper.
Russell, 56, and Lawrence, 24, were spotted engaging in a "loud argument" on the set of the film in Boston Tuesday, TMZ reported. Eyewitnesses claimed that during their alleged fight, the director screamed at the actress. "It was ear-piercing and laced with profanities," a source said.
A representative of the movie's studio, Fox 2000 Pictures, admitted there was "screaming" on set, but it wasn't because of a dispute between the Oscar-winning actress and the director. The rep said their argument was merely "method acting," and that Russell was helping Lawrence get "amped up" for a particularly dramatic scene in the speculated 2016 Oscar contender.
While a Fox 2000 rep denied a Lawrence and Russell feud, TMZ claimed Russell also went head-to-head with Miramax studio executive Harvey Weinstein on set Tuesday. According to the celebrity-news site, Russell "ordered" Weinstein to leave when he reportedly showed up "announced" to meet with Lawrence.
"Harvey got as far as the makeup trailer before getting booted," TMZ reported. "The studio rep says Harvey was told Tuesday things were moving at warp speed and his visit would be a distraction, but he showed up anyway."
Rumors of Lawrence's alleged tension with her "Joy" film director came on the heels of a report she is also butting heads with her three-time co-star Bradley Cooper. Star Magazine said the actors are "not speaking" after the flop of their latest project "Serena."
"The stress of having a turkey on their hands has taken its toll on their formerly electric chemistry," Star reported. "Their flirtatious friendship has disappeared ... The tension between Jennifer and Bradley is apparent to everyone."
Despite Star's claim, Gossip Cop reported reps of both stars have confirmed there is "no truth" to the magazine's account. "Lawrence and Cooper aren't blaming each other for the movie's disappointing reception, they're not fighting or feuding on the set of 'Joy,' and the idea that they're 'not speaking' is pure tabloid drivel," the site reported.
In the biopic, Lawrence stars as Joy Mangano, a Long Island, New York-based single mom turned entrepreneur. Robert De Niro, who acted alongside Cooper and Lawrence in Russell's "Silver Linings Playbook" and "American Hustle," will also star. The film is expected to make its debut Christmas Day.
© Copyright IBTimes 2023. All rights reserved.
FOLLOW MORE IBT NEWS ON THE BELOW CHANNELS