Jennifer Lawrence Hopes To Influence Paparazzi Laws; Latest Edition Of 'Hunger Games' Delayed In China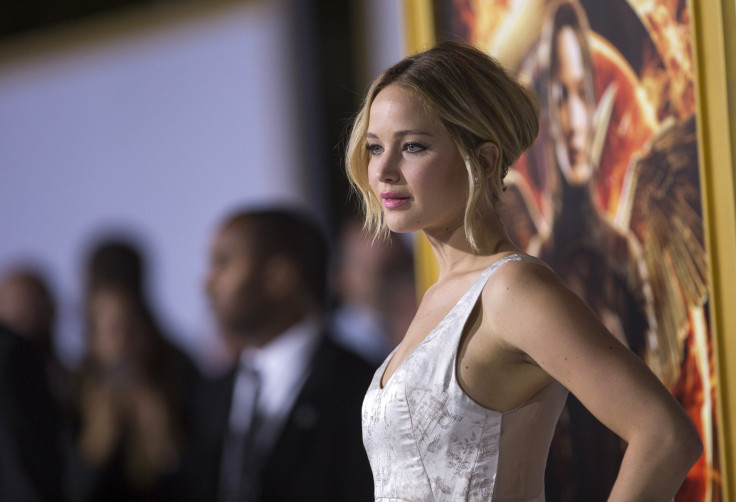 Jennifer Lawrence spoke about the negative side of public attention and the loss of privacy accompanied by stardom during a recent interview with The Associated Press (AP). She also said she hopes to influence legislation that would make it illegal to disseminate or buy photographs obtained illegally.
"I knew the paparazzi were going to be a reality in my life," Lawrence said, in her latest interview with AP. "But I didn't know that I would feel anxiety every time I open my front door, or that being chased by 10 men you don't know, or being surrounded, feels invasive and makes me feel scared and gets my adrenaline going every day."
Lawrence was a victim of a hack that made public several nude photos of hers and other celebrities in August and September. Lawrence who had called the hacking "a sex crime," reportedly revealed that the incident had affected her badly.
"You can say, 'This (invasion of privacy) is part of my job and this is going to be a reality of my life,'" Lawrence told AP, "but what you don't expect is how your body and how your emotions are going to react to it."
She also reportedly said that she had once checked into a hotel and, after opening the window, saw "a team of paparazzi outside that are shooting up into my hotel room. And we can't ask them to move because they're on public property. And they can photograph me because I'm a public person or can chase me because I'm a public person.
"If these laws are going to be in place to protect the press and to protect the paparazzi and to protect the news," Lawrence reportedly said, "then new measures need to be made, because this is an entirely new phenomenon. This didn't exist 200 years ago.
"And my belief, and it's something I am going to work very hard on changing and I hope it changes before I die, is to make it illegal to buy, post or shop a photo that's been obtained illegally," she told AP. "I have photographers that jump my fence ... if somebody jumps my fence and takes a picture through my window of me naked, that's illegal, but the photos can still be everywhere (online) the next day, and that makes no sense!"
On Monday night, the 24-year-old Oscar winner arrived at the premiere of her film "The Hunger Games: Mockingjay – Part 1" in Los Angeles. Lawrence reportedly attended the premiere of her new film with co-stars Josh Hutcherson, Liam Hemsworth, Donald Sutherland, Julianne Moore, Elizabeth Banks, Jena Malone and Natalie Dormer.
The film is scheduled to release in the U.S. on Friday, but its release in China has been pushed to January 2015, The Hollywood Reporter said, citing sources in Beijing.
"Transformer: Age of Extinction took more than expected this year, which means the box office is higher for foreign than domestic movies, so The Hunger Games has been pushed back to January," the source reportedly said.
© Copyright IBTimes 2023. All rights reserved.