Jennifer Lawrence Not Happy With Paparazzi Touching Her Pet: 'Don't Touch My Dog' [VIDEO]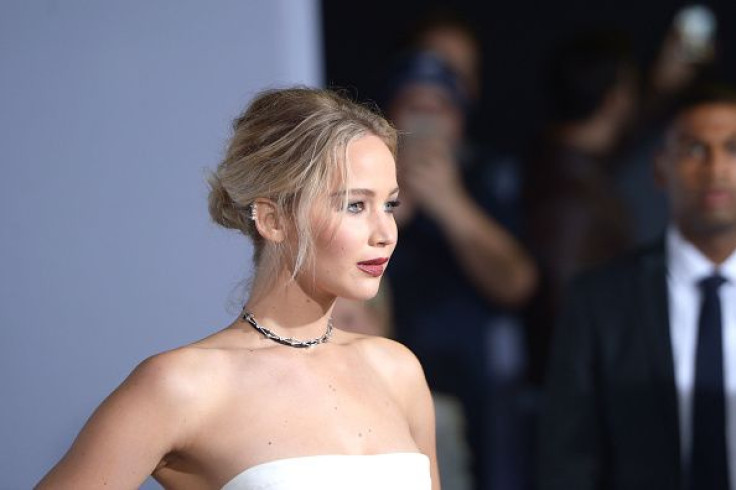 Jennifer Lawrence is possessive when it comes to her pet.
According to Insider, Lawrence called a paparazzi a "loser" after he touched her pet dog, Pipi. The "Joy" star is definitely not sharing her pet to others. TMZ documented the event in a clip shared on Twitter.
According to the paparazzi, he saw Lawrence at the LAX airport. He tried to ask the "Hunger Games" actress about her flight when the plane made an emergency landing because the engine failed. Unfortunately, Lawrence did not look his way. The "Silver Linings Playbook" star continued to walk towards the car waiting for her.
READ: Jennifer Lawrence steps out in Los Angeles with pet dog
The paparazzi noticed Lawrence's cute little dog walking towards his feet. He found it "adorable." So, he gave it the back of his hand. He tried to make friends with Lawrence's pet and even used his cutest dog voice when he greeted it, "Hello little doggy." However, the "Mother" star didn't like what she heard. Lawrence turned around and get the dog while saying, "Don't touch my dog, loser."
A number of netizens reacted on Twitter regarding Lawrence's reactions. Some of them understood her backlash while others' didn't get why she replied that way.
"Everyone is siding with the creep who follows her on her personal time. Then tries to get in with her by touching her dog without permission," Andy McCarroll reacted on Twitter. "He works for TMZ, he wasn't harassing her. The dog looked at him, he reacted the way any normal person would. She acted like a bitch!" another one commented. "He's shouting questions at her in public. How is that not harassing? If some weirdo start trying to touch my dog after that I'd be pissed," McCarroll answered back.
Lately, Lawrence was spotted with Pipi. On Thursday, last week, the pair was at New York City's John F. Kennedy airport. The following day, Friday, Lawrence stepped out in Los Angeles in a white top and black tight jeans with her four-legged friend in her arms.
What do you think about Lawrence's reaction to the paparazzi for touching her pet? Drop a comment below.
© Copyright IBTimes 2023. All rights reserved.
FOLLOW MORE IBT NEWS ON THE BELOW CHANNELS