Jennifer Lawrence's Image Not In Jeopardy After Nude Photo Scandal, Say Experts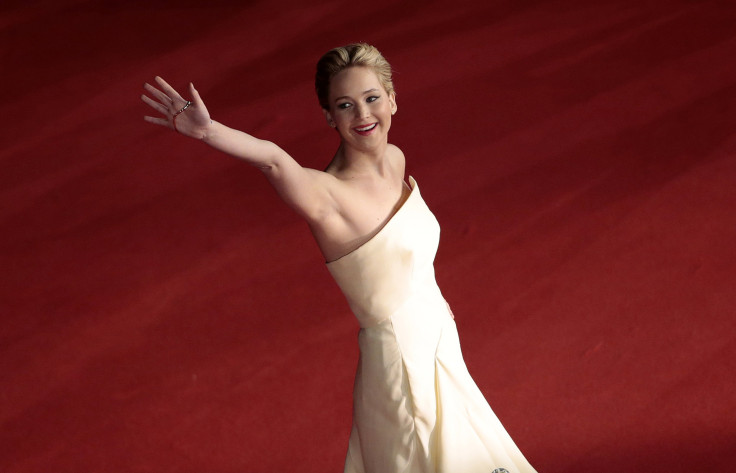 With nude images showing her in various states of undress making the rounds on the Web, it's unclear how the 4chan scandal that broke Sunday will affect Jennifer Lawrence's career. But branding experts say the Academy Award-winning actress, who has several films in pre-production, has nothing to fear.
"She will be in the news and social conversations until the story is buried by the next juicy scandal," Karen Post, an international speaker and author of "Brand Turnaround," told International Business Times Tuesday. "She will be the butt of jokes, which will only add attention to her brand, nothing harmful, or long-term."
Assuming no additional risqué images of Lawrence are leaked, celebrity branding expert Jeetendr Sehdev said the publicity actually should help her image. "We have seen an enormous amount of coverage of Jennifer Lawrence equivalent to if she was having a premiere of another 'Hunger Games' movie," Sehdev told IBTimes.
According to Sehdev, the media's portrayal of Lawrence and other targets of the hack as victims only makes them a more desired commodity. "They're not only getting visibility, but they're also getting visibility in the right way where they're going to be able to connect with their fans and new fans even on a more empathetic level," he said. "We are seeing them in a more humanized level … It's a good thing when it comes to celebrities and their fans and the relationship they want to build."
Many other celebrities affected by the nude photo scandal, such as model Kate Upton, also appear to be in the clear. "None of these celebrities had holier-than-thou images," said Post. "This event will just keep them in the sexy category, which is a good thing for them."
But not everyone stands to benefit from the nude photo dump. Younger celebs, including former Nickelodeon figureheads Ariana Grande and Victoria Justice, may have a harder time living down the privacy breach. Both women have denied the authenticity of the images.
"If indeed the photographs are damaging from a content perspective, that could certainly affect those who need to position themselves in the marketplace as family-friendly as their target audience are more younger children in particular," Sehdev said of the actresses, both 21. "They're more vulnerable."
What will Lawrence's next step be post-scandal? Post said she would advise Lawrence to refrain from snapping more nude photos and keep doing what she does best: acting. "I'd remind them nothing is safe from hackers," she said. "Get back to what you do, do it well, and time will take care of the rest."
© Copyright IBTimes 2023. All rights reserved.