Jennifer Lopez Made 'Reproachful' Gesture To Ben Affleck In Tense Grammys Exchange: Expert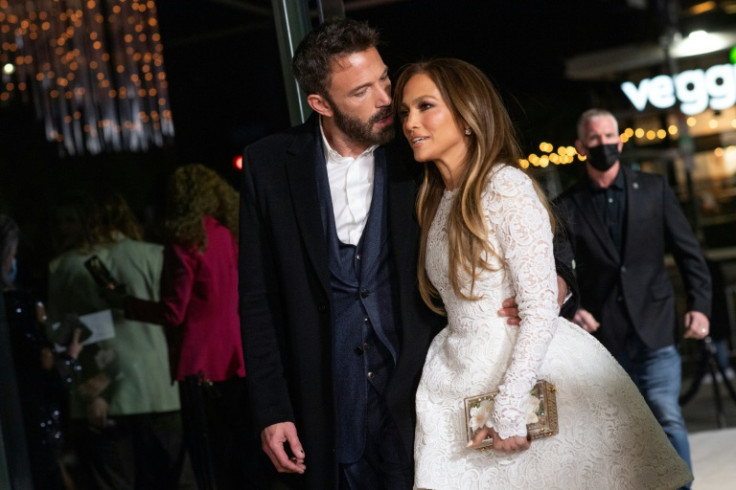 KEY POINTS
Ben Affleck may have said something that "shocked" Jennifer Lopez at the Grammys, a body language expert claims
Judi James suggested that Lopez clutched Affleck's leg in what seemed like a "control gesture"
The expert claimed that the couple's "lack of after-smiles" suggests they were annoyed
A body language expert has shared her analysis of Jennifer Lopez and her husband Ben Affleck's viral "tense" moment during the 2023 Grammy Awards Sunday.
Lopez and Affleck, who tied the knot in a surprise wedding in Las Vegas in July 2022, become a meme on social media after having what many fans believed was a tense mid-show conversation that was caught on camera. Affleck was also roasted for looking "miserable" throughout the night.
In a clip of the viral moment, Lopez can be seen talking to and tapping Affleck on the chest after he whispered something into her ear. The singer then looked away from her husband with a stern look, which quickly changed into a smile when she noticed that Grammys host Trevor Noah was beside them and that the cameras were rolling.
While no one knows for sure what the couple's exchange was about, body language expert Judi James claimed that Lopez and Affleck's gestures and facial expressions suggested that the singer was not happy with what her husband told her.
"The normal A-list routine is for the guy to whisper what looks like sexy sweet nothings into his partner's ear at red carpet events while the woman smiles or giggles to signal a passionate relationship," James told Page Six.
But the expert claimed that the "Let's Get Loud" singer's response to her husband's whisper "looks much more firm and knee-jerk."
"Her head whipped around to suggest what he had said shocked her. One of her hands grabbed her own knee while the other clutched Ben's leg in what looked like a control gesture," James suggested. "As she speaks, she seemed to tap in on the chest with the back of her hand, which looks like a reproachful checking gesture rather than a passionate one."
The body language expert also claimed that Lopez and Affleck's "lack of after-smiles" suggested they were annoyed.
James pointed out that the couple made "no glances with knowing grins or nods" to Noah, who sat next to them in the audience at one point in the show. The expert also noted that Lopez and Affleck did not double up in "shared joke laughter."
Daily Mail commissioned a lip reader to analyze the conversation between the celebrity couple.
"Stop," Lopez allegedly told her husband, according to the unnamed lip reader. "Look more friendly. Look motivated."
"I might," Affleck allegedly replied.
International Business could not independently verify this information.
Lopez has since responded on Instagram after some social media users questioned the state of their new marriage.
"Always the best time with my love, my husband," she captioned a video of her and Affleck's Grammys highlights.
Unnamed sources told Page Six that Affleck was in a great mood backstage at the event. He reportedly chatted with Queen Latifah and gave Fat Joe a "big bro hug."
"Ben was very happy and not bored," one eyewitness told the outlet. "He was seen laughing backstage, and the camera got him bad."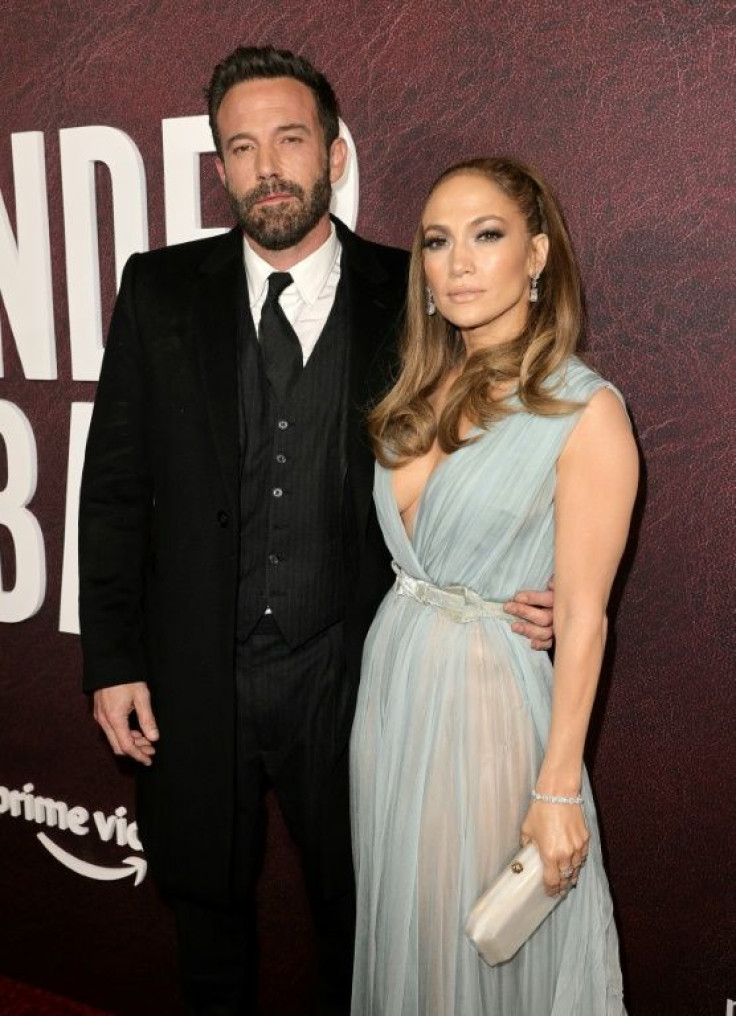 © Copyright IBTimes 2023. All rights reserved.