Jennifer Lopez Pokes Fun At Husband Ben Affleck's 'Happy Face' After Grammy Memes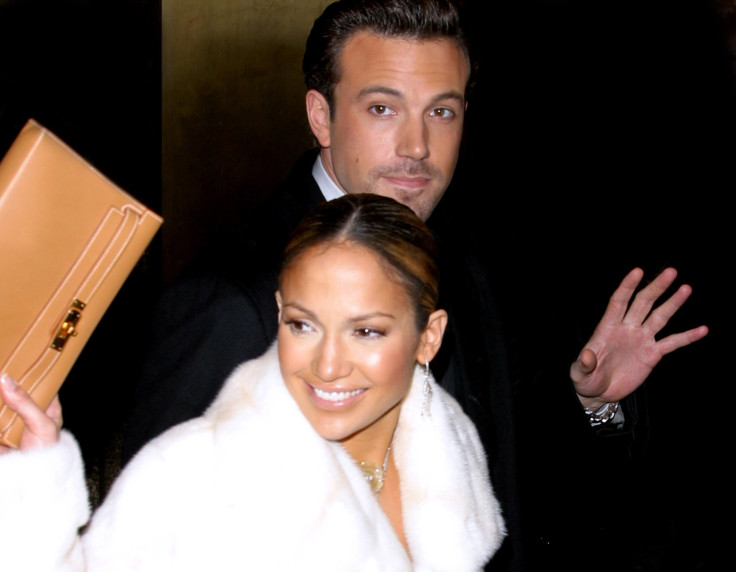 KEY POINTS
Jennifer Lopez poked fun at Ben Affleck on Instagram while promoting his new movie "Air"
She posted an image of Affleck frowning and captioned it, "My husband's happy face"
Lopez made the post days after Affleck went viral for looking "miserable" at the 2023 Grammys
Jennifer Lopez joked about her husband Ben Affleck's "happy face" while promoting his new movie Thursday, days after their viral 2023 Grammys appearance.
Shots of Affleck, 50, looking "miserable" throughout the Sunday ceremony spawned countless memes, with social media users poking fun at the "Gone Girl" star.
Days after the event, the "Let's Get Loud" singer seemingly responded to the viral memes of Affleck's Grammys reactions and poked fun at him while promoting his new film "Air."
Lopez shared the movie's trailer via Instagram Thursday and added a cover image for the post that shows Affleck's character frowning.
"My husband's happy face," read text that Lopez overlaid at the start of the clip.
"'AIR' ... cannot wait!" she wrote in the caption. "@AIRmovie Starring #MattDamon, @ViolaDavis, #JasonBateman, @ChrisTucker, #ChrisMessina & Directed by #BenAffleck."
Several fans and celebrities reacted to Lopez's post, with Jason Momoa leaving multiple red heart emojis in the comments section.
"Chills!!!! This cast!!!! Wow!! So exciting!!!" Tracy Anderson wrote. Taye Hansberry added, "Wow!! Can't wait."
"Holy crap! Most exciting thing I've seen you post in forever. This is actually worth going to the movies for," another person commented.
Many also found Lopez roasting her husband hilarious.
"Crying at the caption in the video," one person wrote.
"'This is my husband's happy face' took me out though," another wrote.
While attending the 65th Annual Grammy Awards at the Crypto.com Arena Sunday, Affleck was repeatedly captured on camera looking unimpressed by the ceremony next to his wife, who visibly enjoyed and danced to the performances before presenting the best pop vocal album to winner Harry Styles.
"Ben Affleck looks like he'd rather be at Dunkin," one social media user wrote.
"However bad of a day you're having, I promise you're not as miserable as Ben Affleck at the Grammys right now," another tweeted.
"Ben Affleck at the Grammys is a sobering reminder that no matter how rich and famous you are, your lady is still going to drag you to s–t you don't want to go to," another fan joked.
At one point, Affleck and Lopez were also caught on camera having what appeared to be a tense conversation. After the actor whispered something into her ear, Lopez appeared to snap at her husband and tapped his chest with her hand.
Body language expert Judi James suggested to Page Six that Lopez's response to Affleck at that moment seemed "reproachful" rather than passionate, and their "lack of after-smiles" seemed to suggest they were annoyed.
However, the "Shotgun Wedding" actress seemingly shut down the various rumors about them by sharing a clip via Instagram of their highlights from the Grammys.
"Always the best time with my love, my husband," Lopez captioned the video Monday.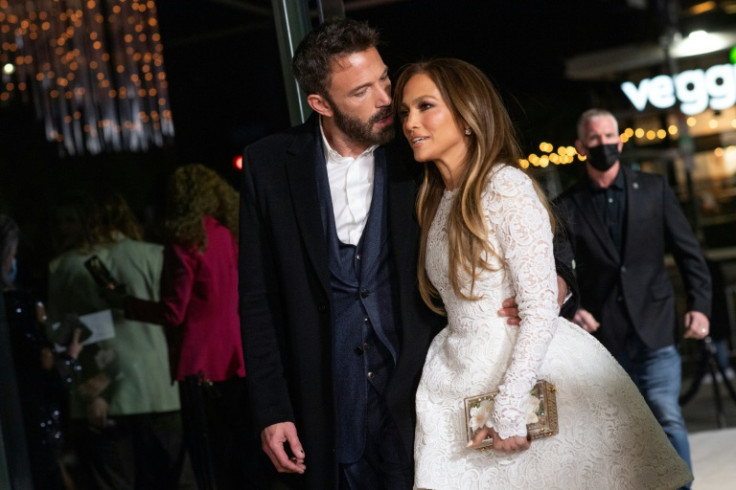 © Copyright IBTimes 2023. All rights reserved.