Jeremy Lin News: Dallas Mavericks, Los Angeles Clippers Possible Destinations For 2015 Free Agent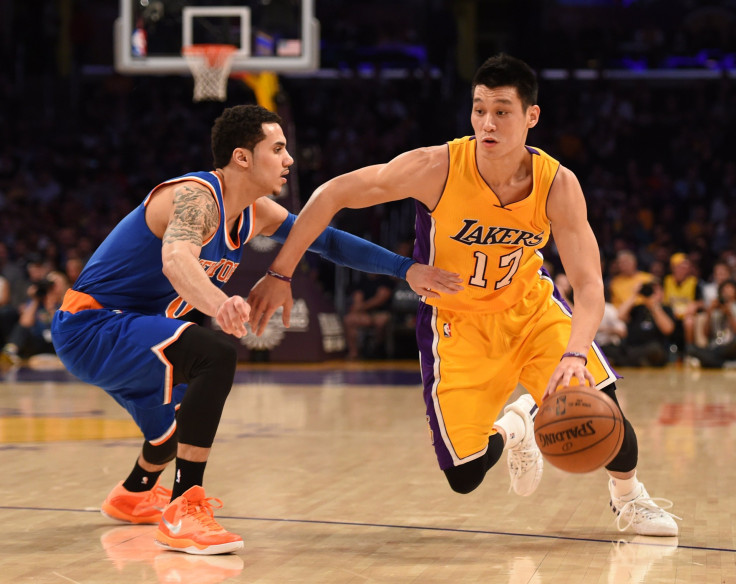 Even after having a down year, Jeremy Lin appears to have multiple suitors in free agency. It was first reported that the Sacramento Kings and New York Knicks had interest in the point guard, and two more teams could be looking to acquire him.
The Dallas Mavericks and Los Angeles Clippers have reportedly spoken with Lin. Both teams are looking for depth at point guard, and Lin is one of the best free-agent point guards available.
Dallas doesn't even have a starting point guard for next year. Rajon Rondo is a free agent, and he won't be coming back next year. J.J. Barea came off the bench for the Mavericks in 67 of the 77 games that he played, but he could leave Dallas to play for the Miami Heat.
The Clippers have one of the NBA's best players in point guard Chris Paul, but there's a chance Lin could return to L.A. after playing for the Los Angeles Lakers last season. The Clippers didn't have a steady backup last year, as Austin Rivers, Jordan Farmar and Nate Robinson split time at the position.
Lin was coming off his best season as a pro, by far, when he hit free agency in 2012. He signed a three-year, $25 million contract with the Houston Rockets. But even with the salary cap about to increase significantly, Lin won't make nearly as much on his upcoming deal.
Struggling to fit in with the Lakers during his one year with the team, Lin averaged 11.2 points, 4.6 assists and 2.6 rebounds per game in the 2014-2015 season. He started just 30 of the 74 games in which he played.
© Copyright IBTimes 2023. All rights reserved.