Jeremy Lin Watch: Houston Rockets Guard Building Early Case For NBA All-Star Selection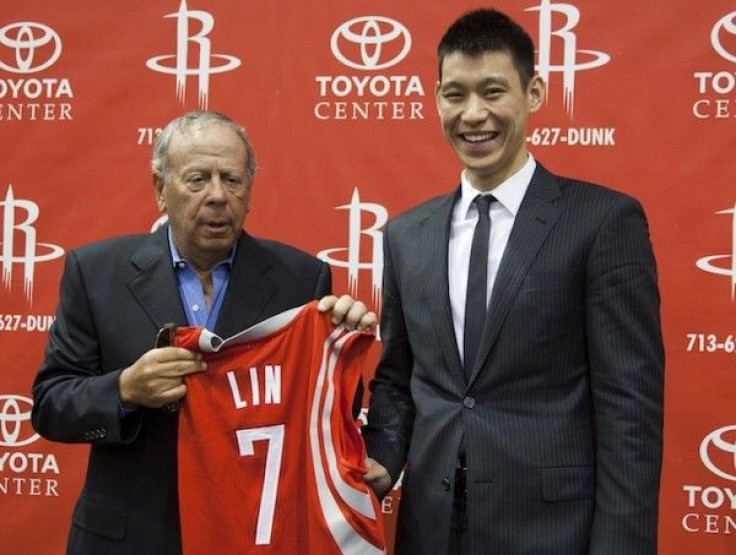 Jeremy Lin's first year with the Houston Rockets would be characterized by many as a disappointment. Through 10 games in the 2013-2014 season, though, the point guard is finally playing up to his potential.
Lin was relegated to the bench at the end of the preseason in favor of Patrick Beverley. That hasn't stopped him from playing like one of the NBA's best point guards in the early going. His strong play has actually earned him more time on the court than he got in 2012-2013 (33.9 minutes per game compared to 32.2) and injuries have allowed him to make five starts.
When he burst onto the scene at the height of "Linsanity," Lin played like an All-Star. Now, he's playing at a similar level after struggling to replicate that success on a consistent basis last season. His numbers have greatly improved, and they rank among the top point guards in the Western Conference.
Lin may be listed as a point guard, but he's scoring when he's at his best. He set a record with the New York Knicks by scoring 136 points in his first five starts. Lin's assist average has slightly dropped from 6.1 to 4.7 per game, but he's more than made up for it by putting the ball in the basket. His 18.4 points per contest rank him seventh in the West at his position. While six other point guards are scoring more, he's more efficient than almost every one. His 52.7 field goal percentage puts him behind only Tony Parker.
As the season moves along, Lin isn't likely to see his minutes decrease. Beverley is good on the defensive end, but has struggled on the other side of the ball. He's averaging 8.1 points per game and making just 36.4 percent of his shots. Lin has also played better with James Harden on the court. Last year, he wasn't nearly as effective while playing at the same time as one of the league's top scorers.
Despite failing to meet expectations in his first year with the Rockets, Lin nearly made the All-Star team. The 25-year-old was third in the voting behind Kobe Bryant and Chris Paul. When he first started getting playing time in New York, he became one of the most popular players in basketball. Considering that he is, once again, playing at a high level, it wouldn't be surprising for him to get the start in this year's game.
© Copyright IBTimes 2023. All rights reserved.