Jeweled Birds Are Luxury That Soars
Sponsored content from Modern Luxury
Regal and silent or cute and chirpy, birds of every variety provide an endless well of inspiration for jewelers looking to capture a bit of natural beauty in their creations. Some jewelers opt for a stylized approach, using the mere suggestion of a wing to create an avian impression, while others get specific.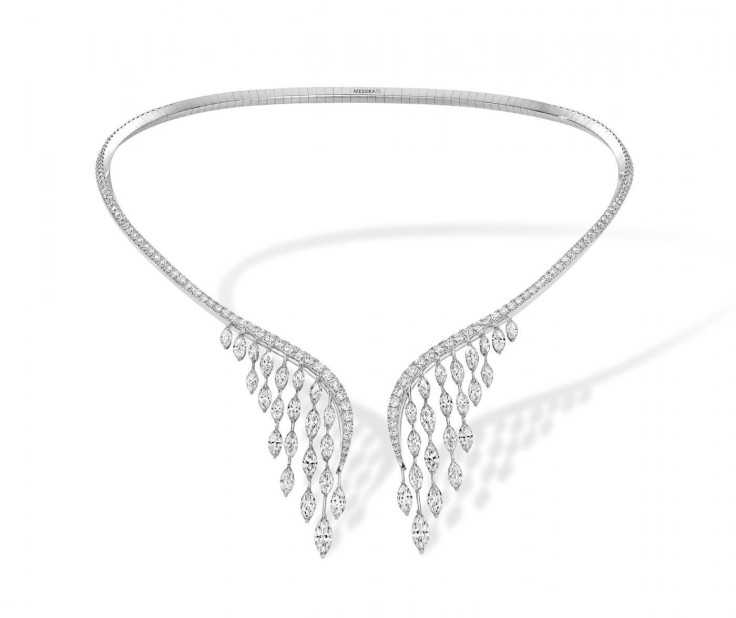 MESSIKA
The Parisian jeweler's collection "Les Ailes du Désir" (the wings of desire), imagines feathers as bits of captured light, using diamonds to convey the graceful swoosh of a swan's neck or the sweet, forked "Y" of a swallow's tail.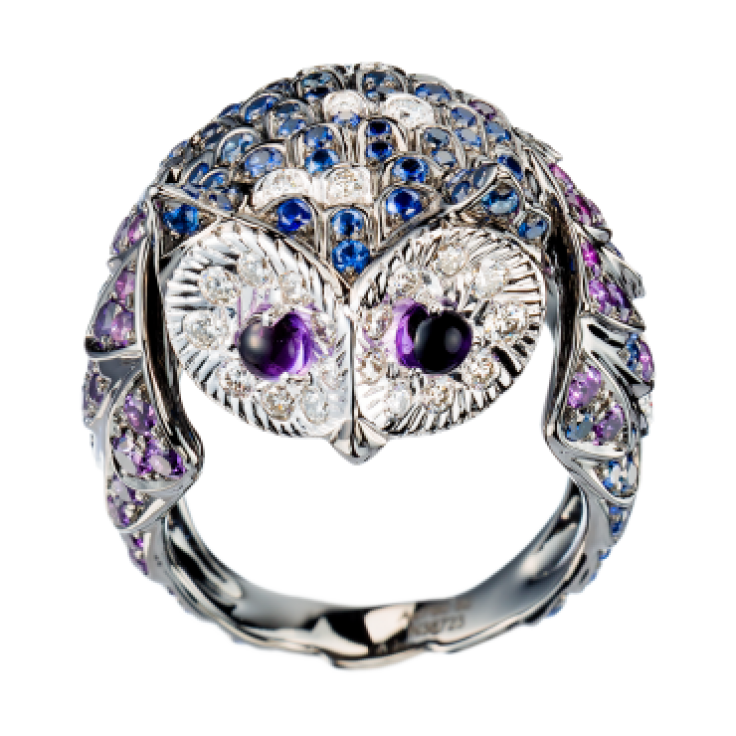 BOUCHERON
Known for its jeweled menagerie, Boucheron not only lavishes care upon these precious critters, but, like any responsible animal guardian, gives them suitable names. The Boucheron owl, set with diamonds, sapphires and amethysts, goes by "Noctua," as befits a creature that lives by night. The ring is designed to be worn either way out, so it can peer directly into your soul… or those of your friends.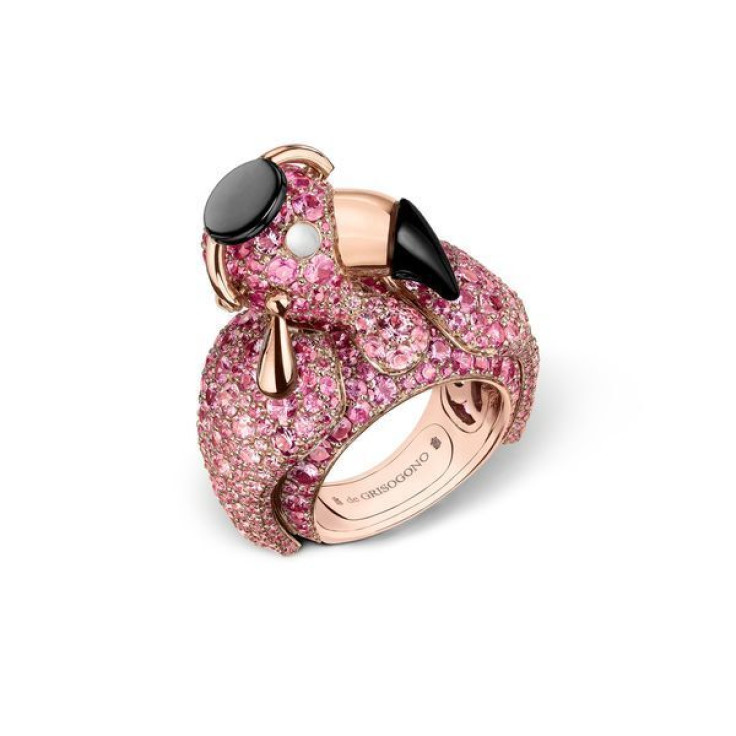 de GRISOGONO
"Crazymals" collection piles whimsical accessories and colored gemstones onto a flock (herd? pride? troop?) of beasts that share the same vices—and sometimes style—as their human counterparts. Lady Flamingo, aka Zsa Zsa, wears a rose gold Gocce earring by de GRISOGONO (of course), as well as, more curiously, a mobile eye patch. Feathered in pink sapphires, she sports a pair of (bespoke, naturally) rose gold boots.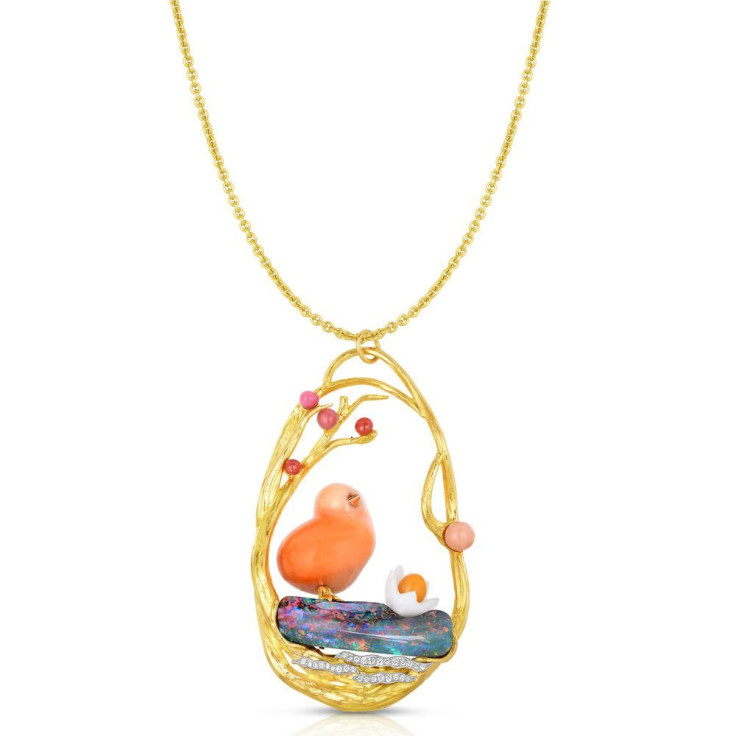 CICADA JEWELRY
Crafting each one-of-a-kind piece in its New York City atelier, Cicada Jewelry makes animal pieces reminiscent of the glory days of Art Nouveau—with a little more glamour. This charming pendant of a tiny, fluffy chick, for example, uses yellow gold, white diamonds, black opal and strikingly beautiful conch pearls to paint a simple, sweet picture.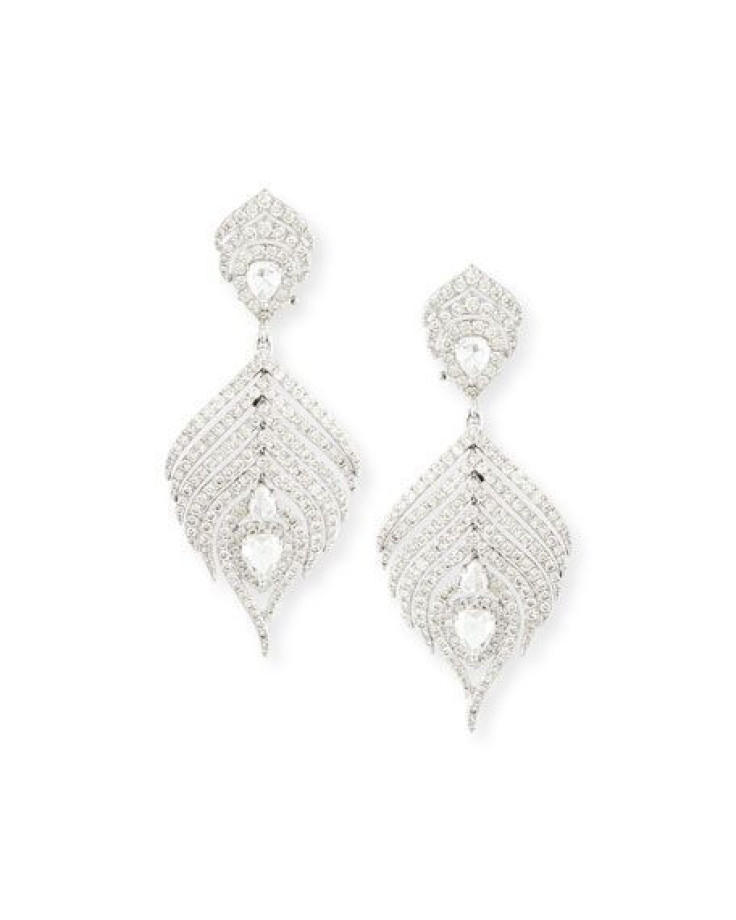 SUTRA
Articulating each barb with a line of diamonds, Sutra depicts the airy lightness and soft pliability of a feather to plumate perfection. Mobile and flexible, these earrings are a far cry from the stiff "ostrich feather" ornaments of old, embodying a modern take on traditional elegance.